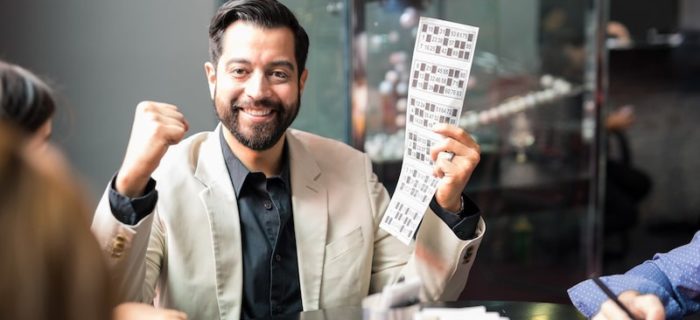 Whether you're into heavily themed, quick and noisy 30-ball games or traditional 90-ball affairs, online bingo sites tend to have a little bit of something for everyone.
Bingo games based on your favourite TV shows and movies, those based on card games, those costing 1p a go and those boasting £1million progressive jackpots all help to make up the myriad of online bingo options.
Just to give you no more than a little flavour of what is on offer out there in bingo land, here are some of the various bingo rooms available for you to stride into daily with some of the world's biggest online bingo brands.
PlayOJO Rooms
Amigo Room
The veritable home of 90-ball bingo at PlayOJO, the Amigo room is available 24 hours a day and features more than £10,000 in daily guaranteed prizes. There is a £600 Golden Scoop jackpot to go for here too!
Disco Room
Fancy a dance? PlayOJO's 80-ball Disco room is another round-the-clock bingo room featuring some awesome games, a rather tuneful prizes. Games start from only 1p in the Disco room, the cheapest night out ever!
Rodeo Room
75-ball game bingo has been hugely successful in recent times, helped along by PlayOJO's excellent 'pattern bingo' games in the Rodeo Room. Games begin every five minutes, every single day, with some cheap games available. The Rodeo room features shared community jackpot prizes too meaning there are regular wins handed out.
Sun Bingo Rooms
Candy Room
One of the favourite rooms at Sun Bingo is the Candy room. The sweetie theme keeps things colourful, while the 10p starting off point for tickets makes things very cheap! The room is open 24 hours a day, every day, with an average of 850 chances to win being created every time.
Glamour Room
Sun Bingo members should not miss out on the chance to land the progressive Glamour jackpot, with 50% going to the winner and the rest being shared by everybody else in the room! To win, all you need to do is claim the full house within 43 calls or less. The then starts all over again at £2,500!
Learner Room
We all need to start somewhere, so why not Sun Bingo's Leaner room? Games here are completely free to all and get going from midday to 2 pm each day, then once again from 6-8 pm. Players can grab up to 6 tickets per game, with prizes of £4.50 and £6.50 handed out without any stake needed at all. A great way to learn the game.
Gala Bingo Rooms
Bingo Beats Room
Gala's Bingo Beats is about as exciting as it gets. An interactive game, it gives all players in the room the same chance of winning. It's enticing, easy to learn and gives you a choice of four specific games. Different ticket prices are available, so the more you pay in the more you can win!
Rush Bingo Room
This room does what it says on the tin! Games in the Rush bingo room take place every two-and-a-half minutes, making it speedy and fun. The action just doesn't stop here, the quick gameplay and repeat games keeping the in-a-rush modern online bingo player happy.
Castle Room
There should always be a cheap option for us to play, but it shouldn't take away from the enjoyment or the design if the bingo is inexpensive. Enter Gala's Castle room, their penny bingo option with 90-ball games costing from only 1p a ticket. It won't cost much to be the king of this particular castle!
Mecca Bingo Rooms
Best Odds Bingo Room
Best Odds Bingo, affectionately known as 'BOB', has been an absolute revelation in the world of online bingo in recent times. Mecca gives every player the same chance to win with numbers in each game limited. Tickets cost from just 5p a go, everyone has 10 each and the game doesn't end when someone wins – we keep going until the pot is empty!
Emoji Bingo Room
Bingo should always be a laugh, and few rooms are as fun to enter as Mecca's Emoji room. The characters are hilarious, and familiar, with players simply tasked to choose their ticket price then watch as the emoji faces are called in place of numbers. Match ten faces and you're a winner!
X-Factor Room
Try to impress the judges with a cool bingo win in the X Factor room. Games here are heavily themed on one of the most popular TV shows ever, running from 10 am to 11 pm every day.