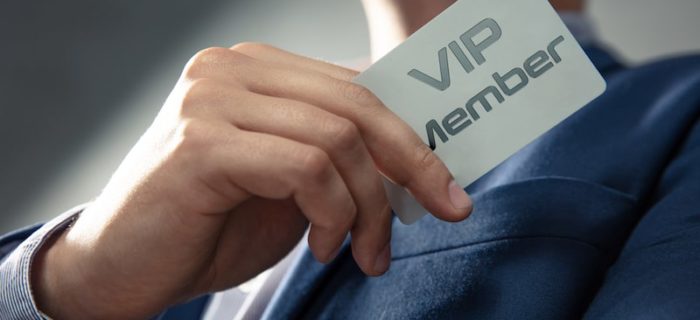 Long gone are the days of bingo being seen as an old person's game. It is inclusive, built for everybody especially online, and with the demographics changing so too are the way that people play the game in all its variations.
The biggest gripe that casino players and sports bettors have is that gambling operators tend to concentrate almost exclusively on new players, giving out sign-up bonuses galore without too much thought aimed at the loyal customer base they already have.
In online bingo, however, there a loyalty and VIP schemes you can take part in and we take a look at whether or not they are worth it for you.
About Bingo Loyalty and VIP Schemes
The main aim of a typical bingo loyalty program is that it is meant to reward players who take part in games regularly, spending more money in the process and contributing to more prizes.
The premise then is that it is designed to hand out bonuses and rewards to players if they deposit more money and/or play more games in a given week. In this sense, it works the same way as any loyalty scheme you'll see with an airline or a supermarket for example.
More often than not, loyalty programs hand out points. A good example would be an online bingo site offering 20 loyalty points for making a £20 deposit, while others hand out points when you buy tickets for specific games.
The more points you collect, the more prizes and rewards you can grab. Often, rewards simply entail players winning more chances to play bingo games on the same site that handed out the points but some have been known to offer cash prizes, gift vouchers and the like.
Each loyalty scheme works differently. One site, as we mentioned, may offer you one point per £1 spent, while others change the value or the format in which loyalty bonuses are given out.
In essence, they absolutely do work – at least for the bingo site! It certainly keeps players coming back, but for the players, they work best when you do not play simply to collect points and see them instead as nothing but a bonus for your continued custom. If you play just to earn points, you will not actually be earning anything in the long run.
VIP and Loyalty Program Benefits
The shape and value of a loyalty program will always differ from site to site, but the premise is always the same for both you and the operator.
Regardless of how they are formed, each essentially converts your loyalty points value to real bonuses, be they cash, vouchers or free play. As for VIP schemes; the higher up the program you get, the higher the value of your rewards.
Think of the VIP or loyalty scheme at your operator as a currency. You wouldn't simply change your holiday money at any old bank, you'd look for the best conversion rate. Deciding on a scheme within online bingo is much the same.
Do some simple maths and see who offers the best conversion rate in their VIP scheme before you take part. If one bingo site is offering one point per £1 and another is offering 2 points per £1, it looks better.
However, if the first site only requires you to reach 50 points before offering a prize and the other requires 120, then the first site is actually the better option.
Is a Loyalty Scheme Really Worth Taking Part In?
Firstly, we'd recommend really taking note of such schemes once you have naturally become a regular player. As a new player, simply concentrate on having fun and hoping for a win!
If you do, sensibly and within budget, play very often or for bigger money, then you may as well get the rewards that come with that sort of play.
Just like when you've chosen your bingo operator in the first place, do some research before you sign up for a loyalty scheme. Once you think the scheme is for you, offers the sort of benefits you'd actually appreciate and doesn't cost you more, then, by all means, take full advantage.
In conclusion then; if you're a once-a-week sort of player then leave well alone. However, if you are already playing bingo very regularly for enjoyment then you should absolutely climb the VIP ladder and claim the rewards that, ultimately, you are helping to pay for.