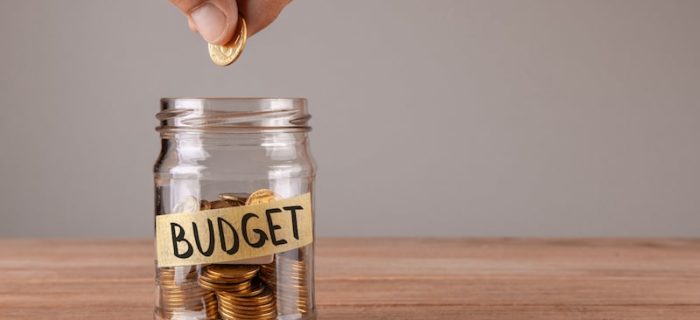 One thing we've always advocated here is the use of a bingo budget. This is absolutely crucial as regards ensuring you are safe from gambling-related harm while it also keeps the fun lasting that much longer!
You can set your budget daily, weekly or monthly. This is done to make sure you don't spend money you cannot afford online bingo games. When you win, bank the money and be happy! Don't up your stakes. When you lose, simply stop.
But how do you make that budget last longer? Well, whatever level you've set it at, follow this advice to keep your bingo play going on for longer.
Take Advantage of Free Games
This one should go without saying. If you're a newbie, playing free games ensures you know the score before you decide to play with any of your budget at all.
Between cash games, however, free games are great for all players. Bingo is about fun, and with many free games now there is still a small prize available. You can play as many free games as you like too, so remember to take full advantage of them!
The best way to play is to mix up your free gameplay with your other bingo activity. When one cash game is over and you still want to play, make sure your next game is a free one and if you happen to win – don't reinvest the money but simply bank it!
Go for Cheaper Games
Even if you possess the budget to play for high-value games with huge progressive jackpots, costing upwards of £100 a ticket, you can still mix things up to make your budget go further.
Across almost all major online bingo sites, tickets can start from as little as 1p each and can still give you the chance to win decent money.
Buying bingo tickets at such low prices means you can go either way; play for longer if that's what you're looking for, or buy more tickets to give yourself a much greater chance of landing the full house or indeed a bonus jackpot amount.
With online bingo cards being marked automatically, you can afford to buy up to 100 a game and let the system simply do its thing!
Take Part in the Chat Room Games
We always recommend that you stay active in the chat rooms, as not only can it be fun but keeping in touch with other players can land you some handy hints and tips.
Professionally moderated, the online bingo chat rooms also often feature their own side games and while you're waiting for your other cash games to start, you should take advantage of these.
Various games take place within the chat rooms and they are quite a novelty! They can be for actual rewards, and they are free to play!
So, what's not to like? If the next game you've targeted isn't available for another half-hour or so, then why would you pass the time by dipping into your budget when you could play a chat room game for free?
Play for Fixed Prizes
A title like 'fixed game' sends alarm bells ringing for some! But not to worry, the result can't be foreseen by the bingo operator.
Fixed games are about guaranteeing a prize amount. So, your bingo website may advertise a game featuring a minimum £50 prize between 6 pm and 8 pm for example.
That means that even playing for less than £1, you know that no matter how much anyone else has put in if you win you are going to collect a decent profit.
Play Games Featuring Multiple Prizes
If you are nursing a bingo budget, which frankly you should be, then nothing is sorer than when you play a game featuring one prize and someone else claims it.
Instead, always make sure that you are playing for multiple prizes. Traditional 90-ball games for example give out prizes for one line, two lines and a full house. On top of this, some full house winners then go on to play for a bonus amount too.
On top of all this, many games also hand out 1TG and 2TG prizes. So, if someone shouts for the full house and you were left waiting for one or two numbers, you too can claim a prize.
Now you know the basics of how to stretch your bingo budget, you can use a combination of these factors to better shape your online bingo play.