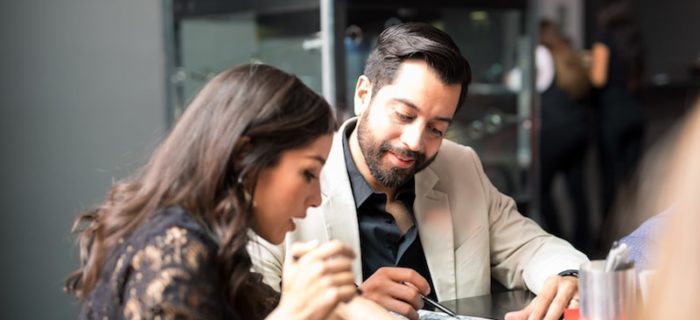 We can give you all the basic info you need to start playing bingo right now. Why, is it because we're brilliant? Well, yes. But, also because part of bingo's charm is that it is just so easy!
How Online Bingo Works
Online bingo, at its very core, is the same as any real-life bingo played in halls and at funfair for decades. Bingo is one of the most popular games on the planet and is just so inclusive and simple.
Essentially, bingo is a game of random numbers. In that sense, it is similar to a lottery as you cannot really use skill to better your chances of winning a line or a full house. Numbers are drawn at random and when they match what is on your card, you get closer to winning a prize.
Once you've bought tickets for a bingo game you see them on a combination of numbered squares. Numbered balls are then drawn by the computer, every few seconds usually, and if they match one of your numbers the task is to mark it off your card. This can be done automatically by the computer, so there is really nothing for you to have to do.
To keep things interesting, there are various forms of the game and even within each variant, a number of themed games which helps to keep things fun.
Each type of game has its own number sequence and sometimes a 'pattern' is needed on the card to win. The first player to mark off a line, pattern or all their numbers in some cases wins a prize. Many games have multiple prizes, however, so when someone wins your chance isn't necessarily gone.
Online Bingo's Different Variants
Across all online bingo sites, you will see a range of different bingo games. They come usually as forms of 90-ball, 80-ball or 75-ball games though a few other, quicker formats of the game exist. These are the main ones:
90-Ball Bingo
The traditional method and still the most popular form of bingo anywhere in the world. 90-ball bingo is available on just about all online bingo sites and in each game, there are three prizes to aim for; one line, two lines or a full house.
The amount you can get depends on which of these you win, alongside what the site is offering and how much your ticket price was.
80-Ball Bingo
Originally played simply to pass the time between 90-ball games in bingo halls, 80-ball bingo is now a massive game in its own right.
Originating in America, 80-ball bingo is also known as 'pattern bingo'. Instead of aiming to daub a line, the numbers this time are in a pattern and when you have completed your own pattern, you win! Because of this, there is often only one winner in 80-ball bingo but some sites also allow you the chance to play for huge progressive jackpots, much as you would with online slots for example.
75-Ball Bingo
The most popular version of the game in many territories, including America, 75-ball bingo again means completing a pattern. The first to finish their pattern of numbers wins. Nothing could be simpler!
Bingo Cards
90-ball cards are basic, rectangular bingo cards which we're sure you've seen before. In vertical strips, 3 lines featuring 5 numbers each are included. When you complete a line or two lines, you are a winner.
The cards for 80-ball bingo come in the form of a 4×4 grid. Games here are fast and require you to complete your whole card. For 75-ball bingo the pattern is a 5×5 grid with a free square in the middle.
Buying Tickets and Playing the Game
When you've chosen a room and a game, you'll need to buy tickets before you can watch and play. The price is always displayed, and for most games, you are allowed to buy multiple tickets to give yourself a better chance of winning.
Once your tickets are purchased and the game starts, there is nothing more you need to do but watch as the game unfolds. The computer will do all the work for you which is handy in a quick environment, but as you go along you can take part in some of the fun online chat!
Being active in bingo's many chat rooms is actively encouraged. Not only is it fun, but by talking to other players you can pick up a few handy hints and tips to make your gameplay cheaper and more successful.
Have fun!