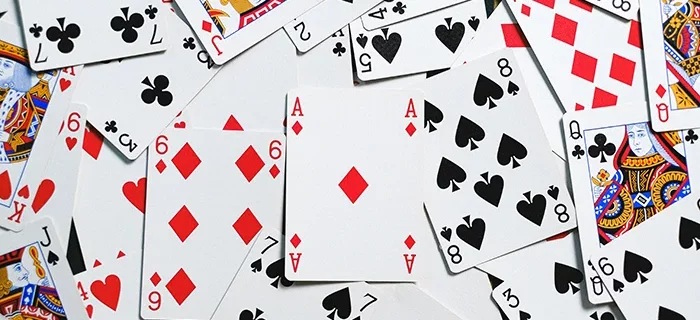 Safety, when it comes to online activities, is crucial, even though most online users today browse, download, and install files without even thinking of the risks!
Every now and then we like to point out some of the potential pitfalls of online gambling and to advise on some of the ways you can stay safe without exposing yourself to disingenuous operators, given that real money is on the line.
Losing a bit of money with an unlucky bet or spin is one thing, but having your account hacked and your balance wiped clean is a whole other thing, that you want to avoid.
It is for this specific reason that you need to gamble as responsibly as possible, both when it comes to time and money spent on the activity and the measures you take to play responsibly.
In order to help you on this one, we went ahead and decided to come up with this How to Stay Safe-guide. This guide is particularly helpful for players that want to enjoy online wagering without having to worry about safety. Here's what we recommend.
Staying safe online: stick to licensed online casino
Before joining an online casino website, always make sure you carry out the necessary research in order to separate the wheat from the chaff. Please note that this requires you to do your part and perform some basic checks as well.
The best way to start is to stick to licensed online casinos as this means that the casino website needs to adhere to rules and laws that are followed up by a gambling authority, typically part of a governing body. We recommend all UK players, for example, to play at UKGC licensed casinos.
In fact, some of the best options for online gambling are even state-owned and thus offered by the government. It also means that third parties auditing is performed by organisations that assess the fairness and randomness of games.
Specifically, licensed online casinos stand for:
Encrypted logins

Possibly the most obvious form of protection as the online casinos login system should always be 100% secure, given the data they hold. Every account contains personal information and possibly even financial information.

Each registered user is required to secure their account with a password, which is then encrypted by the system and stored in a safe closed database. When you sign in to the online casino of your choice, you should do so safe in the knowledge that you're engaging with a trustworthy and secure platform.

The online gambling industry has developed over time and can now be considered a multi billion dollar industry with casinos taking serious measures to guarantee data security.

Data security

This brings us to our next point. As at banks and other financial institutions, licensed online casinos must keep details of their clients private and only for internal purposes. This means that your user name, passwords, banking information, as well as other personal data, should be protected and stored securely.

Online casinos work with an anti-fraud department that may access your details, but only to make sure that they are protected as effectively and efficiently as possible. In fact, none of the other non-authorised employees should have access to your data.

All traffic coming from a desktop site, mobile device, or downloaded app should be safe. The previously mentioned encrypted logins are part of overall data security.

Two-factor authentication

On top of a secure password, more and more online casinos give their players the option of using two-factor authentication which means that there is an additional step that needs to be performed before one can access their accounts.

Setting the 2-factor authentication provides you with a random code which is then inputted in conjunction with your password every time you need to access your online account.

Since the required code is a new one each time and is only valid for a very short time, it makes it hard for hackers to gain access to your account. The code is only provided after inserting the password on your device.

Trustworthy banking partners

Online casino operators work with all sorts of providers with the most notable ones being game developers and their banking partners. This is why the choice of their partners makes a difference as well for the overall web security.

Although the casino itself may be sound and secure, you should also make sure that you stick to trusted payment methods only. Make sure to keep an eye out for established brands like Visa, Trustly, PayPal, and MasterCard for instance.

Online payment solutions only want to work with trustworthy partners on their end as well which is why they cannot risk their own reputation. Their payment solutions get integrated on the casino's website which is why it is crucial to work with reputable brands.

ID-check (Know Your Customer)

Any licensed online casino will require their users to prove their identity when requesting a first their payout. This is required by international laws, referred to as the KYC process (Know Your Customer).

By doing this, the online casino simply verifies that you are who you say you are. Normally, an online casino will ask you for a copy of your ID before accepting a first withdrawal.

On some occasions, the casino will also ask for a recent utility bill in order to make sure that the address matches the one you have used to register your account.

Whilst it is quite beneficial to the casino as well as it saves them time to pay out your withdrawal, it is also meant to offer everyone a safe and secure place to gamble.

Anti-fraud and anti-money laundering
Licenced online casinos tend to have an anti-fraud department or at least someone who is responsible for this activity. Wherever there is money involved, you can rest assured that there is someone out there who is willing to break the rules in order to get advantage of other people.
Most online casino operators therefore have a team of fraud experts who are dedicated to monitor all sorts of player activity. If they notice something odd, such as a player trying to scam other players or the casino itself, they will take measures to stop it.
A lot of casinos also scan through playing styles of players as well as interactions between players in order to guarantee security. The moment the security team spots an unusual pattern, the internal system flags up a set of breached rules and the team could go ahead and investigate an account and the user behind it.
This could eventually lead to freezing their account and potentially seizing funds if it can not be proved that it has not been acquired through illegal means. In addition to the KYC-policy previously mentioned, severe Anti-Money Laundering (AML) checks are also required by international laws.
What to do yourself
In addition to the advantages of playing at a licensed casino, you need to make sure that you know the ins and outs of safe online gambling. Although online casinos are partially responsible for the games offered on their platforms, it is the player themselves who will need to control their behaviour in the end. Here is some other aspects to consider:
Anti-virus software: although most online casinos are web based, there are still download casinos that need to be installed on your device. If your laptop or desktop doesn't have an in-built virus scanner, make sure to install antivirus software and maybe even a firewall. This will protect yourself from any potential viruses.
Limit play to licensed online casinos: definitely the most important advice we can provide you with and we can't stress enough how important this one is. Only play at recommended and licensed online casinos. Avoid unregulated casinos.
Keep your data secure: keep your password, personal details, and other online activity as safe and as private as possible. Don't give hackers or scammers the chance to steal your id. Don't share this with anybody. Better to be safe than sorry.
Practice in the free demo mode: the free demo mode in the game lobby will give you an idea of a casino's gaming lobby without risking your own money. After you feel comfortable at a casino you can always move on to the real money games.
Read reviews: joining a licensed online casino can be challenging as most players are not able to recognise a trustworthy casino nor do they know how to select a regulated online casino. Reading reviews is a crucial step to find these websites.
Set limits: for financial responsibility it is crucial to set your limits as soon as your account is set up. Licensed casinos give players the opportunity to set loss limits, deposit limits and other limitations in order to control their gambling behaviour.
Photo by Anna Shvets