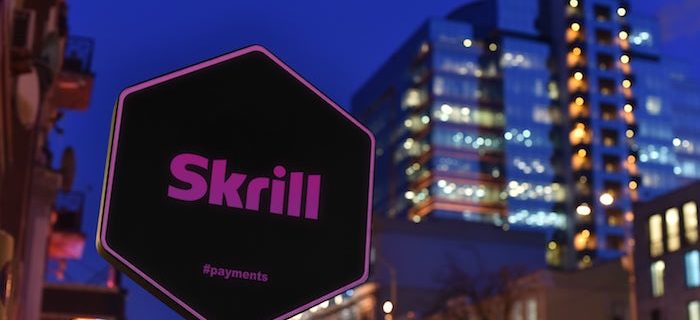 One of the main uses of Skrill these days is for depositing and withdrawing funds from online gambling and betting accounts. This is because it is a method that is quicker and easier to use than a many of the more traditional methods.
There is a mobile wallet that you can use and are able to send and receive money with people and services from more than 200 different nations, in a secure manner. Its security systems are some of the best you will see in the space today.
People find it easier to use Skrill over PayPal for online gambling and betting as there are a lot fewer restrictions to consider.
The offering is similar to other popular e-wallets in the space today (such as Neteller) in terms of the functionality and offering. However, the fee structure is a bit higher at Skrill than you will find elsewhere.
This is probably because Skrill caters to riskier types of transactions, so this higher fee compensates them for taking on board this level of risk.
Sign up to Skrill in less than 1 minute
Creating an account takes less than a minute and requires your name and email address. Once you've verified your email address you have a Skrill account, simple as that.
In order to verify your ID, simply make a deposit into your account and upload a UK driving licence or passport.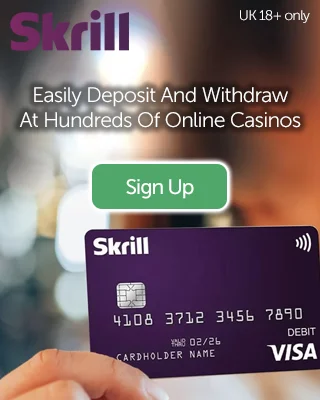 The Skrill background story
It has been in the digital payments and e-wallet space for some years, dating all the way back to 2001. In its original form, Skrill was called Moneybookers.
This was a time when these digital payment processors were only starting to develop and it was a while before mass adoption was seen.
It became the first e-money issuer in Europe to be regulated by the Financial Conduct Authority (FCA). It was in 2007 that Moneybookers was bought out by Investcorp Technology Partners.
The rebrand to Skrill began in 2010 with the aim of making the offering more of a global payment network. It was in 2013 that Skrill made the acquisition of Paysafecard.
This is the leader in Europe for online prepaid cards. In 2014, Skrill made another acquisition, this time taking over Ukash.
Over the intervening years, Skrill has managed to build itself into one of the best in the sector, whether it is for business or casual clients. It is a company with a presence right across the world, catering to customers in a massive variety of regions.
The headquarters is in London, with offices dotted across the United States and Europe. There are more than 500 people employed at the company and this number is growing.
The various aspects of the offering
With Skrill, you have the ability to transfer money quickly to people in most countries across the world. There is a standard fee in place of 1.45% when you are sending money. If you are sending funds from Skrill directly to a bank account, though there will be no fee charged.
When you are receiving money into your Skrill account, there is also no charge that needs to be paid.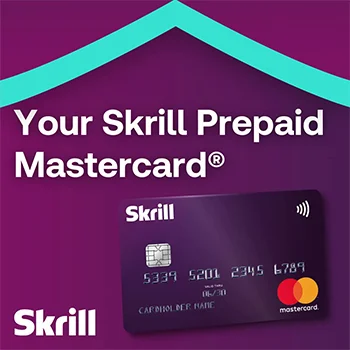 The currency exchange fees are a bit high with Skrill when you are transferring one currency into another. The standard rate for dong so on Skrill is set at 3.99% on top of the wholesale exchange rates.
The use of Skrill is free once you have logged into your account or made a transaction in a 12 month period. If you fail to do so, there will be a £5 fee deducted each month from those funds that are in your Skrill account.
These days, you have the ability to buy and sell cryptocurrencies if you wish to do so through Skrill, which will be a great feature for crypto enthusiasts.
Using Skrill with an online gambling site
Skrill became popular largely initially because of its use as a payment method in online gambling sites. You could deposit your funds to your gambling account instantly using Skrill.
It was also a lot quicker to make a withdrawal with Skrill as opposed to more traditional methods like bank transfers and debit card withdrawals. These older methods can take many business days to process.
Withdrawals usually take a max of 24 hours, with some processing in just a few hours. This is why most popular online gambling sites have Skrill as an option. You do need to consider the fees. There is also an issue with some providers in relation to their bonus offers.
Some operators do not allow you to avail of the likes of welcome offers and deposit bonuses if you are making a deposit using Skrill or Neteller. Therefore, this is something to consider when you are looking at the different payment options that are on offer to you.