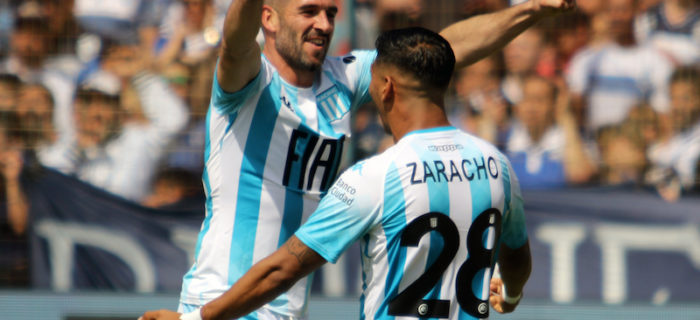 Still sometimes known as the Primera Division by some football fans but officially renamed the Liga Profesional de Futbol or 'Superliga' since 2020. This is Argentina's top football league and is administered by the AFA, the Argentine Football Association. Read on to learn more about Argentine Superliga Betting.
The top league in Argentina, which has long since been a footballing hotbed, was first organised in 1891. In fact, it was the first league outside of the UK to be officially founded.
Initially, an amateur division, the then Primera Division became professional in 1931 after a breakaway organised by certain clubs. Now along with the top league in Brazil, it is one of the two major championships in South America.
Superliga Format
Rather strangely, teams in this league only play each other once each season. The reason for this is that the season isn't the longest, it runs from July to March. Also because the Superliga contains at least 24 teams (sometimes even more) meaning playing home and away would be too onerous and rather costly.
Quite simply, the team at the top of the table at the end of the round-robin is crowned Champions of Argentina. Although, there are both consequences and rewards for finishing in other positions too.
CONMEBOL and Relegation
The top three finishers in Argentina qualify automatically for CONMEBOL's Copa Libertadores. While the fourth-placed team enter the qualifiers for the same competition.
The Copa Libertadores is essentially South America's direct equivalent of the UEFA Champions League in Europe and carries huge prestige in the region. This is a big deal for South American teams. Winning the competition also takes them to the FIFA Club World Cup.
Teams 5-12 can all qualify for the CONMEBOL Sudamericana, sort of like UEFA's Europa League, while relegation from the Superliga is based on an averaging system. At the end of the campaign, the three teams with the worst averages over a three-year period are relegated with the winner and runner-up from the Primera Nacional being promoted.
Argentina's Biggest Teams
While very rarely facing European opposition and with many of their best players being sold to Spain, Portugal, England and Italy before having had a chance to make a name for themselves at home, some of Argentina's biggest team names just roll off the tongue.
The likes of:
Boca Juniors,
River Plate,
Velez Sarsfield,
Newell's Old Boys,
Estudiantes,
Independiente and
Banfield
are all top-notch names, the first two holding a vicious rivalry that has lasted for many years.
Argentine Superliga's Key Betting Markets
Many will not be surprised with this but unlike across the border in rival Brazil, it isn't all about entertainment in Argentina and it shows!
It has always been about getting the right result, though as we'll discover they often don't. As well as simply putting it up to your bitter rivals. The traditional betting markets, i.e. home wins or BTTS go out the window here.
There are opportunities though, so concentrate on these areas if you can:
Match Betting (draw) – home wins in the Argentine Superliga are at a low level, only around 40%. However, that's not because away teams hold some kind of advantage. Games are very tight and often low-scoring and as such the draw is favoured. Very strangely, well over half of the games (around 54%) finish in a draw in this league. While the bookmakers, of course, know this. You will still be getting better value for this bet than for any home win in a league where around 45% games are won by the hosts.
Win to Nil – just about 2 goals per game are recorded in the Argentine Superliga, a very low stat compared to leagues around Europe. 2019 champions Boca Juniors only scored 35 in 23 games but conceded only 8 and this is standard for Argentina. When you do fancy the top teams, backing 1-0 or 2-0 is the way to go, while betting on under 1.5 goals can pay off in some games too.
Cards – there are so many players booked and sent off in this league it's untrue. When two rivals are facing off, you could do a lot worse than place a bet on a certain number of red or yellow cards and you may as well make that number big!
Place Your Argentine Superliga Bets Now with Roger.com!
The Argentine Superliga can be brutal, low-scoring and attritional but it is not without its betting opportunities. Get your bets on in Argentina now via any of Roger.com's highly recommended online bookmakers to ensure you are getting the best possible value for money.