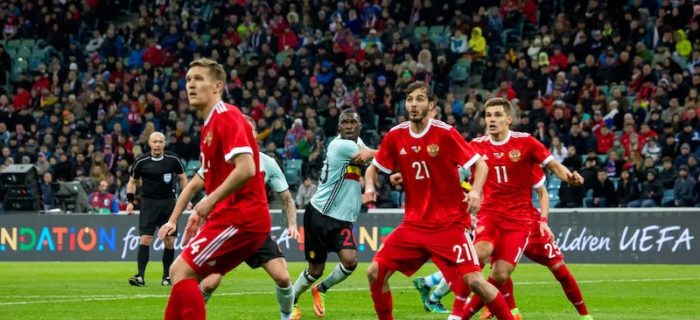 Despite there being many other levels above the Reserve Pro League in Belgium, this is a division that gains plenty of attention especially from a betting point of view. Many recognisable team names are involved and major clubs use this league to produce stars of the future.
Beneath First Division A and First Division B sit the First, Second and Third Amateur Divisions in Belgium, as well as the provincial league, yet this is very much a league not to take lightly when thinking of having a bet.
Reserve Pro League Format
16 teams take part every year as the reserve sides of the major sides in Belgium, such as Anderlecht, Club Brugge, Antwerp, Gent, Standard Liege, Lokoren, Genk and many more.
Initially, all teams play each other just once to create a 15-game regular season before the top eight and bottom eight in the table are split into the Championship Round and Relegation Round.
In the Championship round, the eight teams then play each other once at home and once away for an extra 14-game campaign with the winners of that mini-league ultimately crowned as Reserve Pro League champions for the year.
Promotion and Relegation
The Relegation Round is run similarly to the Championship group as a mini-league containing 8 teams playing 14 games, half at home and half away.
At the end of those 14 games teams, 1-6 are safe for another year, while the bottom two are relegated to Belgium's Reserve Pro League 2 to be replaced by the top two from their standard 30-game season.
Biggest Teams and Players in Belgium's Reserve League
As this is a reserve league with games designed to essentially feed the first teams of Belgium's most recognisable teams, names such as Standard Liege and Anderlecht appear and that is often enough to whet the appetite for watchers.
Much of Belgium's top talent is plucked early from the under-17 or under-19 teams and are promoted to the first team or sold to England, France or Spain. However, you should be on the lookout for some top future talent appearing in this league with the sides appearing essentially being a strong under-21 outfit.
Key Betting Markets for Belgium's Reserve Pro League
The initial 15-game season here can be hit and miss, while the Relegation Round naturally lacks quality. The games to concentrate on then when the opportunity allows is the 14-match Championship Round and in this part of the season, games produce more than 3 goals per game.
That helps us plenty as there's nothing worse than backing a team based on stats and then watching a 0-0 play out. Even more impressive is the big 52% success rate for home teams which makes things a lot easier. Here are the markets to keep a close eye on:
Match Betting – with more than half of all games in the Belgian Reserve Pro League Championship Round ending in home wins, above the average for the sport overall, we have some easy wins here. We know home teams can be trusted and so accumulators are easy to build as long as we have something else to back up our reasons for betting on a home side initially.
Live In-Play Betting – as a reserve/under-21 league we may not always have settled squads to rely on here. Players who may have been plucked from this league to join a club's first-team squad can leave a very big gap to fill and that can affect results. Waiting to see how matches are being played out over the first 20 minutes or so can prove beneficial in this league, so betting in play could be the way to go.
Handicap Markets – as we've discussed there are plenty of goals knocking around in this division, but the figures can be skewed by a few talented under-21 teams gaining heavy wins. When top plays 7th or 8th, even in a Championship Round, they can usually be trusted at -0.50 to get the job done at home.
Place Your Belgian Reserve Pro League Bets Now!
No matter what level a football match may be played at, there is always a betting opportunity especially if you appreciate some of the stats.
Belgium's Reserve Pro League is one such league that offers us plenty of chances to land a bet, but make sure you get on via any of Roger.com's recommended online bookmakers to ensure you are getting the best value!