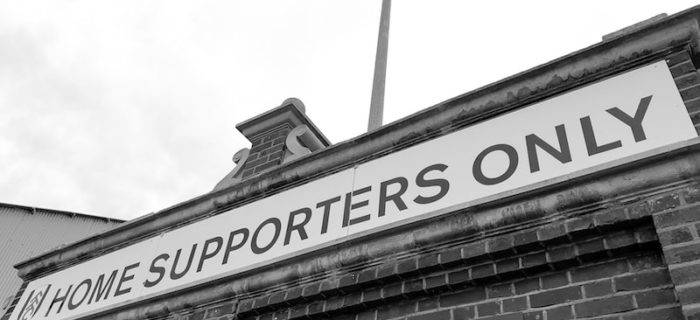 One of the most recognisable football stadiums in England is Craven Cottage, the famous old home of Fulham Football Club in west London.
The stadium was formerly also the home of Fulham Rugby League Football Club, latterly London Broncos. It has also hosted a number of international matches.
Craven Cottage is unique for two main reasons. The cottage itself and the ground's location. The stadium is situated right on the banks of the River Thames. While the cottage or 'pavilion' located in the corner has long since been a distinctive and idiosyncratic feature of the venue for Fulham fans and neutrals alike.
History & Timeline
1780-1890s
Helping out with the history of the name for us. Way back in 1780 and well before Fulham Football Club's existence an actual cottage was built in this location by William Craven. In fact, situated in the area now comprising centre circle of the pitch.
Lived in over the years by many famous people, the Cottage was destroyed in a fire in 1888. The area was left abandoned for some time. Eventually, after having played at various other venues it was decided that Fulham FC would use the location to build a new football ground.
1894 – 1938
Although representatives from Fulham found this land in 1894, it took two years to make it suitable for them to play football on.
While matches did take place, it was deemed unsafe in 1904. Until Ibrox Stadium architect Archibald Leitch was commissioned to work on the venue. Leitch built not only the Stevenage Road Stand (now the Johnny Haynes Stand) but also the pavilion we now know as the 'cottage'.
Fulham kept developing Craven Cottage until in 1938 it was capable of hosting over 49,000 people, something they indeed did against London rivals Millwall.
WWII – 2002
Fulham played First Division football at Craven Cottage in 1949, with more redevelopment being commissioned. In 1962 in fact, the ground was the first in England's top league to have floodlights installed.
Ground improvement continued in the '60s. Eventually, a new stand replaced the old Riverside Terrace, Benfica. The opening of the structure was in 1972 with a friendly match.
After the Hillsborough disaster and the subsequent Taylor report, plans were hatched to build a new all-seater stadium in 1996. But when this didn't happen, it became clear Craven Cottage was not fit for purpose in the modern Premier League. In 2002 Fulham played their last home game here for some time.
2003 – present
After playing for some time at neighbouring QPR's ground, Loftus Road, Fulham were able to return to Craven Cottage for the beginning of the 2003/04 season following upgrades.
With no new stadium planned, Fulham has once again begun improvement works which will take the capacity up to 30,000 soon enough.
Stadium Stats
Craven Cottage is one of the most iconic football stadiums in England due to its unique nature, but it certainly isn't one of the biggest.
It's cosy and tight nature gives it the atmosphere we know and love however, with the following things making up Fulham's famous home:
Capacity: 25,700 (only 19,000 during the 2019/20 season due to redevelopment, rising to 30,000 eventually)
Record Attendance: 49,335 (Fulham v Millwall, 1938)
Pitch: 100m x 65m, made up of Fibrelastic grass
Stands: Hammersmith End, Putney End, Riverside Stand, Johnny Haynes Stand and The Pavilion
Memorable Moments at Craven Cottage
While the biggest crowd ever attracted here came in the '30s. Fulham's own biggest home win came as far back as 1963, a crushing 10-1 success against Ipswich Town. There have been some great moments at Craven Cottage in more recent times.
On the way to reaching the UEFA Cup final in 2010, Fulham drew one and won 8 of their 9 home matches. The highlight undoubtedly was their fantastic 4-1 win over Italian giants Juventus. Although a draw with Roma and wins against Hamburg and Wolfsburg can hardly be described as shabby!
This venue has a strong history of hosting international matches too. Northern Ireland played Cyprus here in 1973 in a World Cup qualifying match. While England's under-21 team hosted Argentina here in 2000.
Republic of Ireland and South Korea have each played three internationals at Craven Cottage, while matches featuring Australia and Brazil have also been hosted.
Bet at Craven Cottage with Roger.com
Bet on Fulham home games at Craven Cottage via one of Roger.com's recommended online bookmakers. Get the best odds and the best service now!