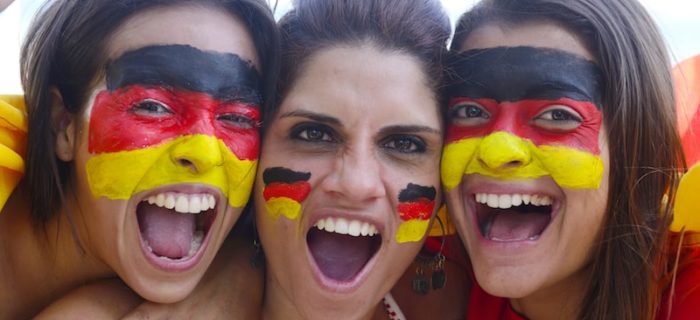 Serving as the home venue for Eintracht Braunschweig, the Eintracht-Stadion is situated around 40 miles east of Hanover and among German football fans is one of the oldest and most recognisable stadiums in the country.
Between 1982 and 2008, the venue was known as the Stadtisches Stadion an der Hamberger Strasse and is used these days by both Eintracht Braunschweig and American Football team New Yorker Lions.
Construction of the Stadion took place between 1922 and 1923 but has since been modernised and renovated on numerous occasions, most recently in 2013 which allowed it to keep up with modern footballing demands.
Capacity here is just over 23,000 for football matches but make no mistake, this bowl-shaped ground can produce quite an atmosphere for Eintracht games while even more were allowed in during the club's glory days in the '60s.
Before the early twenties and the building of this stadium, Eintracht played their games at the Sportplatz an der Helmstedter Strasse, though it could only hold a meagre 3,000 fans and it was plain to see even back then that Eintracht Braunschweig was going to be in need of a bigger home.
Important Facts and Stats
One of the older and more familiar stadiums on the German football circuit, despite its relatively low level, the Eintracht-Stadion is ostensibly made up of the following elements.
Built: 1922 – 1923
Opened: June 17, 1923
Renovated: 1963-1964, 1995, 2009-2010, 2011-2013
Capacity: 23,325 for football, though ever so slightly larger for American football matches
Record Attendance: 38,000
Pitch: the playing surface is a pure grass pitch and standard size at 105 metres by 68 metres
Stands: most German stadiums are simply split into north, south, east and west sections and so it is the case here.
The Eintracht-Stadion is made up mostly of the Nordkurve, Südkurve, Osttribüne and Westtribune, though the Familienblocks fit either side of the Osttribüne with the bowl-like structure all filled in.
Memorable Games at the Eintracht-Stadion
Given its age and status, the Eintracht-Stadion has seen more than its fair share of classics over the years whether the wider football world knows it or not. These games are among the best there have been there:
Eintracht Braunschweig 5-2 Bayern Munich
Even back in the 1966-67 season, the fourth in the newly-formed Bundesliga, Bayern Munich were a big name. The Giants won the German Cup that season and finished sixth in the league too, but they were no match for that year's champions.
En route to winning their only Bundesliga title, Eintracht Braunschweig destroyed Bayern at the Eintracht-Stadion with their incredible 5-2 win being one of 13 home wins from 17 games. Only one team left this ground with the points that year.
Eintracht Braunschweig 2-1 Hansa Rostock
While the 3. Liga wasn't exactly the level Eintracht wanted to be in 2010-11, their title challenge was absorbing. With the league still tight when closest rivals Hansa Rostock came to town many expected fireworks, and they got them.
A hard-fought game in front of 23,000 saw three members of the away side booked, while a dominant home side scored two goals in three first-half minutes to take control. Despite a late goal from Hansa, who went on to finish second, the win was assured in front of a raucous crowd and the league was ultimately theirs.
Eintracht Braunschweig 3-1 Union Berlin
In 2016-17, Braunschweig was having a very good season in 2. Bundesliga and the top flight was potentially in sight. The league was tight, but a third-placed finished would mean a play-off place.
When Union Berlin came to town with three games left to play, the clubs were locked in a battle for that league position making this match a very tasty affair.
In front of a completely packed Eintracht-Stadion, the home side scored inside 6 minutes and the place was in raptures and after a tense hour, when Ken Reichel doubled his tally for the match the points appeared safe.
Just a minute later, however, a nervy finish was ensured when Thiel scored for Union Berlin but as the away side pushed forward in a ding-dong battle, Braunschweig's Domi Kumbela went up the other end and scored a third to settle the issue.
Braunschweig finished third despite a 6-0 defeat in their next game, Union remained fourth.
Bet on Matches at the Eintracht-Stadion with Roger.com
You can place wagers on all games at the Eintracht-Stadion via Roger.com. Get on now to bet quickly, safely and securely with one of our highly recommended online bookmakers.