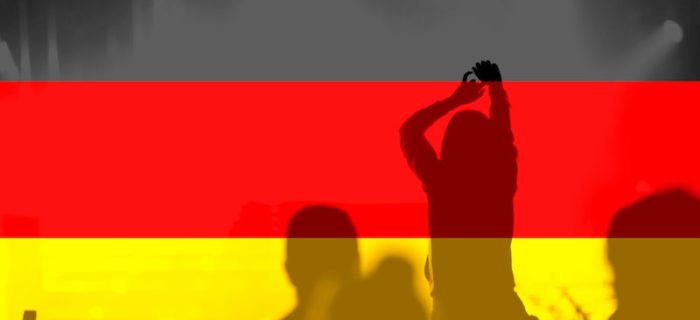 Würzburger Kickers' home ground is the Flyeralarm Arena, a small and compact football venue situated within the town of Würzburg, around 72 miles south-east of Frankfurt.
Bedecked most in the host club's red colours the Flyeralarm Arena, so named of course due to a sponsorship deal, has been around since 1967 but has understandably gone through many changes since back then.
The Flyeralarm Arena is actually Würzburger Kickers' third official home ground. Kickers originally played at Galgenberg, also known as Kugelfang, under a ground share agreement with another local club for two years.
From 1909 to 1967 they played at Sanderau, though with Würzburg expanding and the football club following suit, this purpose-built venue was needed and has been home to the club ever since.
Flyeralarm Arena Stats and Facts
It may only be a small and unassuming place, but the Flyeralarm Arena is naturally hugely important to supporters of Würzburger Kickers. Here are some of its more pertinent facts and figures.
Opened: 1967
Expanded: 2016, the expansion was also used to modernise the stadium and bring it up to standard
Current Capacity: 13,090
Record Attendance: 13,080
Pitch: as is pretty standard in Germany, especially in lower leagues, there is no synthetic mix in the playing surface here. There is a pure grass pitch, measuring the modern standard 105 metres by 68 metres
Stands: running along the side of the pitch is the Sitzplätze Oberrang and Sitzplätze Tribüne with a VIP area, opposite the Stehplätze or 'standing areas', which also move behind one of the goals. At the other end, there is a mix of Sitzplätze and Stehplätze.
Classic Games
Würzburger Kickers have spent much of their history in the lower leagues of Germany. Their successful promotion campaign in 2015-16 from 3. Liga is a real highlight. That year, the club went up to the second tier via a fine third-place finish with these games at the Flyeralarm Arena being among the most entertaining.
Würzburger Kickers 2-2 VfR Aalen
When the black & whites came to town, Würzburger Kickers were down in 11th place but this draw showed the first real signs of this team's determination.
With just 20 minutes remaining the game was still 0-0. Four goals were shared during a frantic 17-minute period during which time the Kickers refused to give up.
This game was not the highest quality ever seen here, but it was a prelude to what was to come for Würzburger Kickers for the rest of what was ultimately a successful campaign.
Würzburger Kickers 3-0 SC Preußen Münster
By February the Kickers were in the top half of the 3. Liga and faced a tough home midweek evening match with Preußen Münster just three days after a hard-fought draw on the road.
The confidence was growing noticeably in the squad and there was no messing about during this match. The excellent Elia Soriano set things up perfectly with an early two-goal blast, finding the net in the 3rd and 10th minutes to ensure Kickers took control.
After cruising for most of the match much to the home crowd's delight, Royal-Dominique Fennell added the final touch in the last minute to seal an impressive 3-0 win.
Würzburger Kickers 4-1 SC Fortuna Köln
A win here would see Kickers go 4th in the league as their gradual and impressive progression continued. They put in an impressive comeback performance after a tardy start.
A slower than ideal first 35 minutes led to Fortuna scoring first. Though before half-time things were level when Amir Shapourzadeh scored from the spot.
The second half was a different matter, Kickers dominating this time and scoring on 51, 76 and 81 through Elia Soriano, Adam Jabiri and Nejmeddin Daghfous.
Würzburger Kickers 2-1 Hansa Rostock
Having taken third place just one game earlier, Kickers played their penultimate home match of the season at the Flyeralarm Arena against Hansa knowing a win could all but cement their promotion place.
One of the biggest crowds of the season was attracted as the impressive Elia Soriano once again netted an early double, striking on 22 and 32 minutes to all but seal the deal early.
Kickers held on after a consolation goal from Hansa Rostock on 78 minutes, never dropping below third place again and ultimately going up to the 2. Bundesliga.
Bet on Games at the Flyeralarm Arena with Roger.com
You can bet on all matches at the home of Würzburger Kickers via Roger.com. Get on with one of our highly recommended online bookmakers to wager quickly, safely and securely.