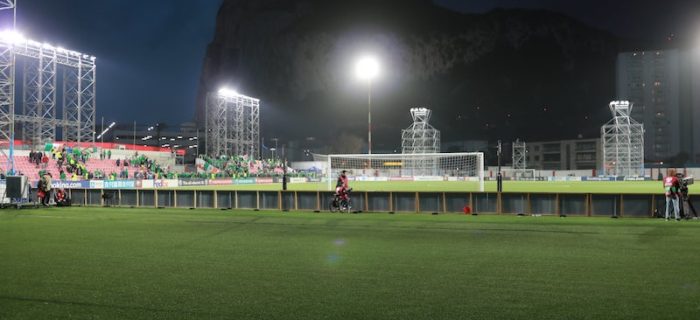 Although it may be a surprise to many, this league was founded as far back as 1905 by the Gibraltar Football Association. The biggest league in the British Overseas Territory, the Gibraltar Premier Division was initially a small affair featuring eight teams but has grown steadily over the years.
After the territory's 'national' team was accepted by UEFA in 2013 and FIFA in 2016, this league has taken off to reach new levels and so while still weak compared to Europe's major leagues, the Premier Division's teams are gaining great experience and are improving immeasurably.
While we can't expect huge crowds for obvious reasons, this league provides great excitement season after season and is a great one to get involved in.
Gibraltar Premier Division Betting
Changes have of course been made over the years, but as of 2019-20, the Premier Division features 12 teams after the GFA restructured the league.
Previously, teams had played each other three times a season but now play each other only once during the regular part of the campaign to complete 11 games each. After that, the top six and bottom six split into the Championship Group and the Challenge Group to form mini-leagues that then complete the season.
The top side at the end of the Challenge Group campaign is awarded the GFA Challenge Trophy and get a bye to the second round of the Rock Cup for the following season.
Relegation & European Qualification
As of 2014-15, Gibraltar Premier Division champions enter the Champions League first qualifying round. Winners of the Rock Cup go into the Europa League qualifiers to be joined by the Premier Division runners-up.
Relegation has been scrapped for now, as the former Second Division has now merged with the top division to form one whole Gibraltar National League.
Biggest Teams in Gibraltar
Teams have come and gone in Gibraltar over the years, but the most successful side in terms of championships won is Lincoln Red Imps. The now-defunct Prince of Wales still sit second on the list of titles but haven't won since the '50s, while in recent times as well as the Red Imps you may recognise such sides as Europa and St Josephs.
Key Betting Markets in the Gibraltar Premier Division
Not too many games are played domestically in Gibraltar, so it could be a case of blink and you miss it! When you do catch them, be sure to check on which stage of the competition we are at.
In the short regular season, more than 4.5 goals per game were scored in 2019-20 which is a huge figure. However, this will incorporate the fact that there are a lot of mismatches here, for example, the top side won 10 of their 11 games while the bottom side lost all of theirs.
The better stat concerns away win. While the top club will probably go on and win the majority of their home games, across the league as a whole the lack of travelling and vociferous crowds means playing away is not difficult.
Only 38% of all games in the regular season ended in home wins, including the top team winning all of theirs, while 50% were won by the away side which is a big figure.
Just 12% were drawn, which is what leads us to be confident in terms of win selections:
Match Betting (1X2) – home wins generally are low, but it is all about the quality of the opposition. Don't think twice about putting a top team in your accumulator when they play at home but the real value, especially for single bets, is on away teams. With only 12% of games drawn and a very high average goal rate, most games are won and lost and that's great from a betting point of view so stick with those wins bets and be confident.
Total Goals – the figure is high but stay away from Both Teams to Score. While more than four goals a game are scored, this figure includes plenty of massive wins in terms of top v bottom games so backing over 2.5, over 3.5 and even over 4.5 in some cases will payout and you don't have to worry about who wins and by how much.
Place Your Bets Now in the Gibraltar Premier Division
It may be an up and coming league within Europe, but the Gibraltar Premier Division already hands us some great betting opportunities. Get on at the best price with one of Roger.com's recommended online bookmakers now!