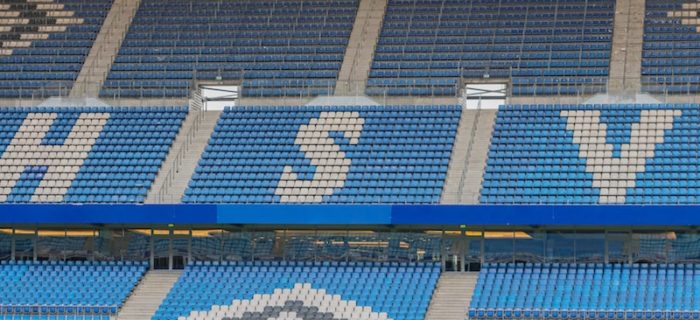 Known to most betting punters simply as Hamburg, Hamburger Sport-Verein e. V, Hamburger SV or even simply HSV are one of Germany's most famous old football teams.
Being one of Germany's oldest clubs has led to them becoming known as der Dinosaurier, "The Dinosaur", with major rivalries occurring between them and Werder Bremen (playing the Nordderby), as well as with the smaller FC St. Pauli who help to form the Hamburg derby.
The club in actual fact is part of a greater sports club, though the football element perhaps unsurprisingly remains the biggest part.
Hamburger SV History
While the Hamburger SV we know was founded back in 1919, from a merger between three different clubs, it can actually be traced back even further.
In September 1887, predecessors SC Germania were founded and it's in these roots that we find the earliest signs of what is now HSV.
Hamburg was once one of the biggest names in German football, though in 2018 they were relegated from the top level for the very first time. Until then, HSV had been the only team in the country to have played continuously in what is now the Bundesliga since they were founded after WWI.
The stadium as we currently know it was constructed or renovated, to tell the truth, between 1951 and 1953, opening in July of that year.
To bring it up to speed with the modern game, the stadium was given another makeover in 1998 at a cost of €100million, a modern game that of course means 'safe standing' is permitted in Germany.
With safe standing in place, the Volksparkstadion can accommodate 57,000 for domestic games, though with temporary seating in situ this reduces down to 51,500 for European and international games.
Now once again proudly the Volksparkstadion, this is a venue that has been given various titles down the years. Starting off known by its proper moniker, this is something that lasted up to 2001 when sponsorships deals became the norm for Hamburg.
From 2001 to 2007 this ground was known as the AOL Arena, then from 2007 to 2010 the HSH Nordbank Arena and finally the Imtech Arena from 2010 to 2015 before reverting back to the name the fans all love.
This is a stadium that produces a wonderful atmosphere, as most German stadia does, its now bowl-like structure meaning none of that famous noise can escape!
Famous Hamburg Players
Many will remember former Rangers player Jorg Albertz, aka The Hammer, who had two spells in Hamburg. Famously course former Liverpool and Newcastle star Kevin Keegan also plied his trade here from 1977 to 1980 while these star names simply roll off the tongue too:
Markus Babbel, Daniel Van Buyten, Johan Djourou, Thomas Gravesen, Lewis Holtby, Nigel De Jong, Vincent Kompany, Pierre-Michel Lasogga, Hasan Salihamidzic and Rafael van der Vaart.
Top scorers down the years include stars such as Uwe Seeler (137), Klaus Sturmer (114) and Thomas von Heesen (99). The aforementioned Daniel Van Buyten captained the club, as did Rafael van der Vaart on two separate occasions.
Club Honours
Although it is not so much the case in the modern era, Hamburg has in their past been one of Germany's biggest and most successful clubs.
While at the present time the limelight belongs to Bayern Munich and Borussia Dortmund, Hamburger SV were once the big dogs in the Bundesliga. Their domestic honours look like this:
German Champions (now Bundesliga) x 6 – 1923, 1928, 1960, 1979, 1982, 1983. Hamburg were also runners-up in Germany on eight occasions.
DFB-Pokal (German Cup) Winners x 3 – 1963, 1976, 1978. The club also reached the final three more times.
DFB-Ligapokal (League Cup) Winners x 2 – 1973, 2003.
The club also reached the German Supercup on three occasions, losing each time in 1977, 1983 and 1987.
As well as achieving success at home, Hamburg has a bit of a European history too. Their record is relatively impressive and consists of these achievements:
European Cup Winners x 1 – 1983
European Cup Winners' Cup Champions x 1 – 1977
UEFA Intertoto Cup Winners x 2 – 2005, 2007
Along with these four titles, Hamburg also reached the final of the 1980 European Cup, the 1968 Cup Winners' Cup, the 1982 UEFA Cup and played and lost twice in the UEFA Super Cup, in 1977 and 1983.
Bet on Matches with Roger.com
You can wager on all of Hamburg's games via Roger.com now. Get on to bet quickly, safely and securely via one of our recommended online bookmakers.