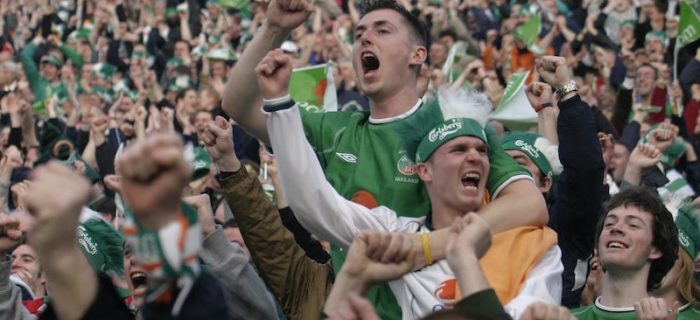 The Irish FAI Intermediate Cup has been around since 1926 under the organization of the Football Association of Ireland (FAI). It allows all of the intermediate level clubs in the nation to enter the Irish FAI Intermediate Cup. Clubs from all across the country battle it out for this title.
Read on for our guide to Irish FAI Intermediate Cup Match Betting now.
Irish FAI Intermediate Cup Match Betting Format
The Irish FAI Intermediate Cup is also called the Pat O'Brien Intermediate Challenge Cup and the FAI Umbro Intermediate Cup. Run by the FAI it allows intermediate clubs across the country to enter, such as for those clubs that are competing in the Ulster Senior League, Munster Senior League and the Leinster Senior League. It has previously been called the FAI Qualifying Cup as it was originally a qualification event for the senior FAI Cup.
The finals are often played on the same day and at the same venue as the FAI Junior Cup final. In recent years, the final has been taking place in the country's leading football stadium, the Aviva Stadium. If the final is a draw after normal time, there will then be extra time played and it will go to a penalty shoot-out if the sides still cannot be split.
History of the Cup
The first-ever winner of the Irish FAI Intermediate Cup was Drumcondra who won it in the 1926/1927 final. This team then went on to win the senior FAI Cup the same season as it as the Irish FAI Intermediate Cup was then a qualification tournament. A number of clubs that went on to compete in the League of Ireland have won the Irish FAI Intermediate Cup over the years before joining the senior ranks.
The most successful club in the history of the Irish FAI Intermediate Cup is Avondale United. It has won this competition on eight different occasions including four consecutive seasons in the early 2010s. Crumlin United also performed very strongly in the Irish FAI Intermediate Cup in recent years.
Betting Options
There is often a lot of excitement surrounding the Irish FAI Intermediate Cup matches. They generally have a good style of football that attracts decent crowds. Not all betting sites will offer betting markets for Irish FAI Intermediate Cup games. However, most of the leading football betting sites will have you covered in this regard.
To see what quality betting sites offer these types of football betting markets, you can head on over to Roger.com and have a look at the best sites in the space today. Handpicked by an expert team and reviewed in all key aspects of their offering.
As soon as you have found a betting site that fits your eye, it's quick and easy to get started. You will be able to place your Irish FAI Intermediate Cup bets in minutes.