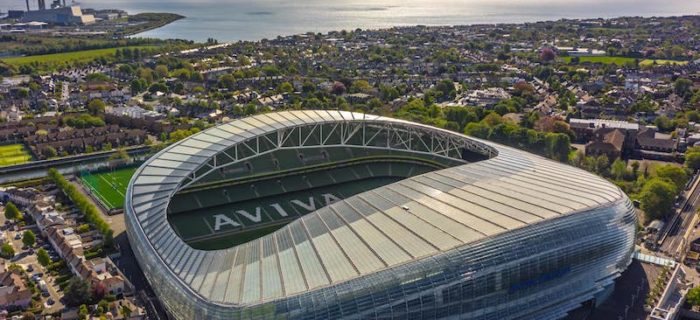 The Lummy O'Reilly Cup is a knockout cup competition that is part of the selection of cups under the Leinster Senior League set of divisions. It is always a hotly contested competition that has a lot of notable winners in recent seasons.
There are usually 28 teams taking part in the Lummy O'Reilly Cup each season. This article looks at the format of this cup competition and the betting options for its matches.
Read on for our guide to Irish Lummy O'Reilly Cup Betting.
Format of the Lummy O'Reilly Cup
Most of the clubs that take part in the Lummy O'Reilly Cup are from Dublin or the nearby area. Having said that, it is open to teams from across Leinster. This is a knockout cup competition that usually begins with a total of 28 teams involved. It normally starts towards the end of January or the start of February, with the final generally taking place in May.
This is a single game knockout per round, with extra time being played if it is a draw after 90 minutes. If it is still a draw game after extra time, there will then be a penalty shootout.
The cup competition has seen many different winners over the years. Lucan United were the most recent winners in 2019, comprehensively winning the final on a 5-0 scoreline. It is often a great tester for teams that have recently gotten promoted and they want to test out their squad against the more experienced teams. With so many games in the regular season, squad depth is key for doing well in this competition.
Organization of the competition
The Leinster Senior League has been around since 1896 and is mainly based in the Dublin area. There are 23 divisions in total as part of this system, with 11 Saturday division and 12 Sunday divisions.
There are also 17 cup competitions, including the Lummy O'Reilly Cup. Games are played under the organization of the Football Association of Ireland (FAI) chiefly, as well as UEFA and FIFA. There are also inter league competitions as part of the Leinster Senior League.
Irish Lummy O'Reilly Cup Betting
While the Lummy O'Reilly Cup is only a small knockout cup competition as part of the Leinster Senior League set of cup competitions each season, there is still betting available on these games. While not all sports betting sites will offer betting markets, the ones that focus on football betting will usually cater to these games.
To see what the best football betting sites in the space currently may be, you can check out the list of reviews on Roger.com. A team of experts has carefully looked at all of the different options in the sector.
They have been objectively reviewed in all key aspects you need to consider with regards to a sportsbook. Checking out these reviews saves you having to do this research yourself. Simply see what option looks like it will be a good fit for you and you can sign up in just a few minutes and get started betting on these matches.