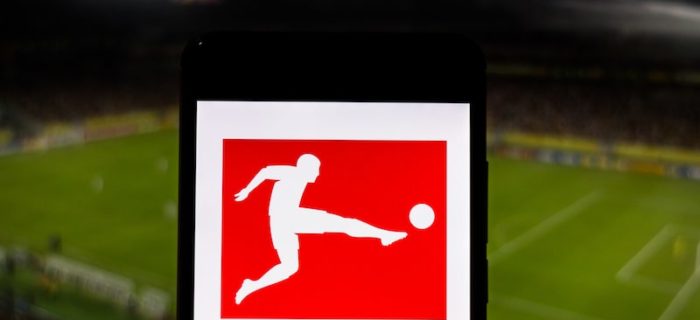 With just about every level of German football covered on major betting lists, the name of Jahn Regensburg will be familiar to many. Officially known as SSV Jahn Regensburg, the club is based in Bavaria.
Jahn Regensburg enjoys a healthy rivalry with FC Ingolstadt, a team with which they contest the River Danube Derby, though due to promotions and relegations they don't always get a chance to meet.
The Jahn, as they are affectionately known to fans, play in red and white colours which have led to them also having the nickname Rothosen, or 'red shorts', as well as calling themselves the Jahnelf or 'Jahn Eleven'.
Jahn Regensburg's Timeline
1886 – a gymnastics club is founded in Regensburg
1907 – a football department is added to the club
1924 – the football club leaves to form Sportbund Jahn Regensburg
1934 – the club combines with Sportverein
1889 – Regensburg and Schwimmverein
1920 – Regensburg to form SSV Jahn Regensburg

1945 – after the War ends, the club goes through many promotions and relegations, never settling at a particular level
1963 – the Bundesliga is formed, but Jahn Regensburg is a third-tier team
2000 – the football department once again leaves the sports club to become independent
2005 – the club narrowly avoids bankruptcy
2013 – the Jahn begin a period bouncing between 3. Liga and 2. Bundesliga
Home Stadium
Despite their status, Jahn Regensburg is a club who can boast one of the newer purpose-built stadiums in Germany in the shape of the Jahnstadion Regensburg.
Previously, the club played at the old Jahnstadion which was a 12,500-capacity ground which was built back in 1926 and was used during the 1972 Olympics. With that abandoned and demolished in 2015, a new stadium was needed for the club.
The new Jahnstadion Regensburg sits within the town of Regensburg, around 70 miles south-east of Nuremberg.
With old stadium set for closure, the ground was broken on this venue back in early 2014 and at a cost of some €52.7million and it finally opened officially for business in July 2015.
Although the record attendance here is recorded as being 15,224, the Jahnstadion officially has a capacity of 15,210 with some spectators able to stand during games, something which is thankfully commonplace in Germany and certainly helps the atmosphere along.
This is not an easy stadium to miss despite its relatively small size, as it bedecked in red which helps it to cut quite an imposing presence.
As of 2020, there are no plans to extend or further modernise this stadium, something which would surely have to be on the agenda should the club climb to a significantly higher level.
Jahn Regensburg's Notable Players
In recent seasons, Jahn Regensburg has been particularly reliant on certain players. Among the best over the past few years have included:
Sebastian Stolze, Max Besuschkow, Andreas Geipl, Chima Okoroji, Sargis Adamyan, Asger Sorensen, Benedikt Saller, Hamadi Al Ghaddioui, Marvin Knoll, Benedikt Gimber and Joshua Mees.
True, these names don't trip off the tongue, but at Jahn Regensburg's level, they have more than played their part in bringing the club's supporters as much joy as possible.
Jahn Regensburg Club Honours
Not being among Germany's elite clubs, Jahn Regensburg's most notable successes have come at lower levels.
That said, they have indeed lifted plenty of silverware of the years with these achievements being among the best in the club's history:
2. Oberliga Sud Winners x 1 – 1953. The Oberliga Sud was classed as Germany's second tier.
Bayernliga Winners x 5 – 1949, 1967, 1975, 2000, 2007. This tournament is for those at levels 2-4. The club has also finished as runners-up in the Bayernliga twice.
Landesliga Bayern-Mitte Winners x 3 – 1966, 1983, 1990. This is level four, and Jahn Regensburg were also runners-up in 1997 and 2011.
2. Amateurliga Niederbayern Winners x 1 – 1962.
Bavarian Cup Winners x 7 – 1947, 1948, 2001, 2004, 2005, 2010, 2011. The club also reached the final in 2002.
Back in both 1947 and 1948, Jahn Regensburg finished as runners-up in the tier-two Bayernliga South. They were afforded promotion back then.
Some of these lower-league titles were won by the club's reserve side. While they aren't as important on the world stage as winning the Bundesliga, such achievements are hugely important to this club.
Bet on All Jahn Regensburg Matches with Roger.com
You can wager on all of Jahn Regensburg's games with Roger.com. Get on now via one of our highly recommended online bookmakers to bet quickly, safely and securely.