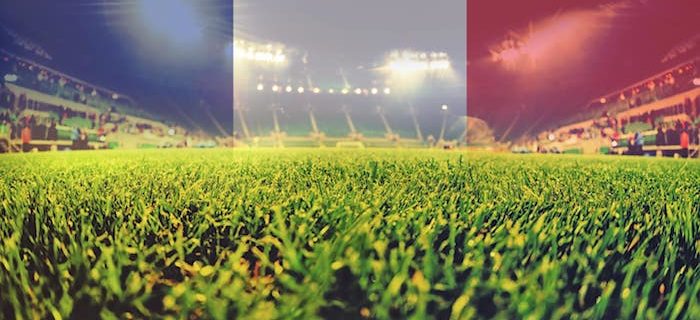 France's top twenty professional teams take part every year in Ligue 1, the premier football division in the country.
While Paris Saint Germain are top dogs at the moment, this is a division that has seen various teams described as "giants" in past times. This includes Marseille, Monaco and Lyon who have all made their mark not only domestically, but around Europe too in some top club competitions.
At over 87 years old, Ligue 1 is one of the oldest major football competitions in the world. It remains a great betting proposition with competitive action every single week. Ten league matches scheduled each weekend at various times.
The Ligue 1 Format
Much like England's Premier League and Spain's La Liga, the league system in France means 20 teams take part. They play each other twice across the season for a 380-game campaign overall.
That means lots of chances to bet on Ligue 1 matches. PSG is generally away and clear for the title and are long odds-on to win almost every week. However, the other 19 teams all have individual qualities and the games in France are notoriously hard to predict.
There are few dead rubbers in Ligue 1. A tight league means there's everything to fight for, right up until the latter stages of the season.
Ligue 1 France Betting
If you are considering betting on a Ligue 1 match, it's good to know that your team is fighting for a longer-term goal, ensuring the players are sufficiently motivated.
While the league is competitive in nature, its overall quality isn't rated as highly as say the Bundesliga or the Premier League. As such, only the top two here automatically qualify for the Champions League places.
Bearing in mind it is likely at the present time that PSG will cruise to the title, that leaves only one automatic Champions League place. Anyone in contention to grab that spot will be fighting hard for points, something every punter should keep in mind.
The third-placed team gets into the Champions League qualifying rounds. While the fourth finishers get into the Europe League which in itself is a major motivator.
The bottom two in Ligue 1 are relegated automatically. While the team third from the bottom will face a relegation play-off against promotion hopefuls from Ligue 2. Clearly something every team wants to avoid, which makes these games interesting from a betting point of view.
Who Are the Top Teams in France?
It may come as a shock to some, especially given their current huge budget and penchant for a major signing, but Paris Saint Germain's latest title in 2019 was only their 8th in history.
Lyon were regular winners a decade or so ago and Marseille was considered bona fide European giants in the 90's. However, it is, in fact, the now largely overlooked Saint-Etienne who holds the record for the most Ligue 1 titles. But having won just ten championships themselves, their record epitomises how competitive this division has tended to be over time.
PSG, Marseille and Lille are arguably the current top three in this league, so backing them to win at home will often come up trumps, though prices will, of course, be limited.
Ligue 1 Betting Markets
As a major European league, Ligue 1 is well catered for in the betting industry and so bookmakers will provide dozens of markets on which to bet in each game, these being among the most popular aside from normal 1X2 match betting:
Asian Handicap Betting – a good tactic to make betting viable when PSG play, if you think it will be closer than the bookmakers do, you can bet on your team with a goal start.
Total Corners – very popular with in-play betting lovers, watching Ligue 1 games live and witnessing attacking width means betting on a high number of corners can pay off.
Total Goals Betting – betting on the 'over' market means you can be paid out early on live games and regardless of the end result.
Place Your Ligue 1 Bets
Aside from PSG and perhaps Marseille, virtually every other game played between teams in Ligue 1 is tough to call. This often leads to competitive odds published by our recommended bookmakers. If you think you've made the right call, why not take a punt? Backing the outsiders in games in France often pays off!