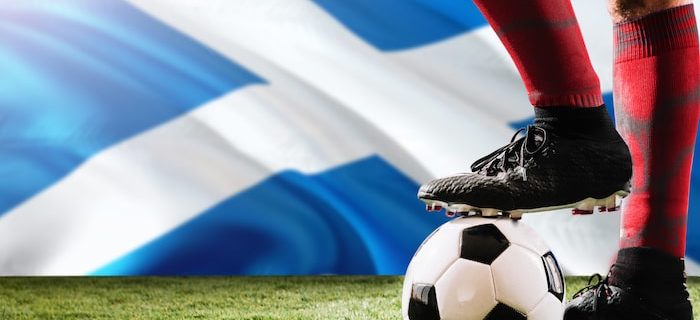 Always listed on any typical Saturday match betting coupon is the Championship, Scotland's second-tier division, which has been organised under its current name since 2013 after a merger of governing bodies in the country and the formation of the new top-level, these days the Scottish Premiership.
The league itself goes back a lot further beyond 2013 of course and as a key route to domestic success in Scotland, as well as being the refuge for fallen giants in the country, the Championship has seen its fair share of very recognisable names take part in recent times.
The Scottish Championship Betting
The usual things apply; three points for a win and one for a draw etc, but the uniqueness of leagues in Scotland including this one is that FA wants to keep four proper professional leagues, though without enough teams to go around the divisions are kept small.
As such only ten teams take part in the Championship, every side meeting each other twice at home and twice away to complete a 36-game season in total. Despite this familiarity, results tend not to be so predictable as teams, managers and form are so changeable at this level and that's something punters really have to keep in mind.
Relegation and Promotion in Scotland's Second Tier
It goes without saying that the winner of the Championship goes straight up to the Premiership, automatically replacing the bottom finisher in the top league.
Things to know if you are betting on promotion or relegation in the Scottish Championship
Teams finishing second, third and fourth then enter a rather convoluted play-off system simply to gain the chance of promotion themselves.
The third and fourth-placed finishers play a two-leg play-off, with the winner of that tie facing the second-placed team from the main season. The winner of that play-off then goes on to face the 11th place (second-bottom) team from the Premiership to decide on who has a place at the top table the following season.
At the bottom end, things are similar; the tenth placed team automatically goes down to League One while the second-bottom side enters a play-off with the ninth-placed team from there to decide their fate.
The Championships' Biggest Teams
Some teams have been at this level or similar for many years, the likes of Greenock Morton and Queen of the South being very familiar. However, some much bigger names have taken part in the Championship over the years.
Dundee, Dundee United, Dunfermline, Partick Thistle and Inverness Caledonian Thistle have all spent time both here and in the Premiership while Edinburgh giants Hibernian have had to gain promotion from this division back to the big time.
Between 2014 and 2016, Glasgow's world-famous Rangers spent two years in the Championship as they wound their way back up the pyramid following a demotion to League Two back in 2012, something that led to bigger attendances and more focus on this league.
Scottish Championship Betting Markets
Defenders are cheaper than strikers, and it's easier to teach players discipline than click your fingers and get someone to score 30+ goals a season, so it fits that in a league very restricted in terms of budget, goals have been at a premium.
Scottish Championship Betting Odds, things to consider
The top this year teams are as follows;
Dundee United
Inverness CT
Ayr
Number of goals per game
There is an average of around 2.3 goals per game in the Scottish Championship and that is something as a bettor you must keep in mind, but it doesn't mean restricting yourself when it comes to betting in this league.
Betting on the home side
As is standard across all football, almost half of all games in the Championship are won by the home side and that figure will include the occasional odds-on shots form the top of the table playing those of a lower standard, so should teams be hard to separate it is very much worth avoiding the home/draw/away market, although draws can payout, and concentrating on the total goals instead.
With that in mind, these may be the wisest markets to concentrate your efforts on:
Total Goals Betting – given the above stat for total goals per game includes the handsome wins achieved by promotion-chasing sides, betting on the 'under' market is often fruitful.
Asian Handicap Betting – with games so close to call, taking a one-goal head start on an away team very often pays out.
Have a Flutter on the Championship
The league is tight and low-scoring at times, but that can often lead to bigger payouts. Backing the draw or under 2.5 goals can be a safe enough play in this league and that's something you can do with one of our recommended online bookmakers.
For more expert tips on all sorts of betting go to Roger.com.