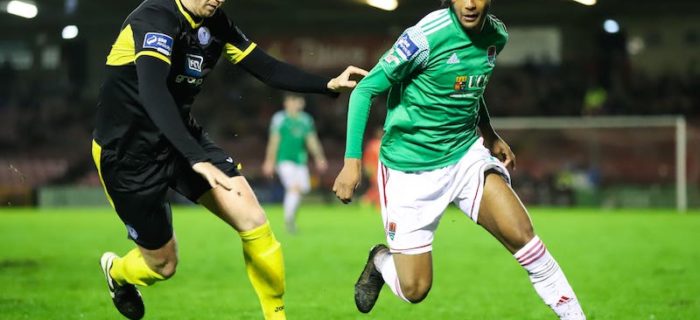 Simply known to many as the League of Ireland Premier Division but marketed differently for sponsorship purposes. This is the top level of the football pyramid in Ireland. Keep reading for your guide to SSE Airtricity League Premier Division Betting.
In fact, the Premier Division is the pinnacle of both the League of Ireland and the Republic of Ireland football league programme. It was inaugurated back in 1985 after the reorganisation of the system that year.
Previously a winter league like so many others in and around Europe. However, the running order was changed in 2003 to make the Airtricity League Premier Division a summer competition.
With eight titles to their name, Dundalk is the most successful team in this league. The team has achieved 3 in a row between 2014 and 2016.
SSE Airtricity League Premier Division Betting Format
The Premier Division is competed for by 10 teams every year. They play each other twice at home and twice away for a 36-game season for each team in total. It's a typical regular-season format and familiar to those watching, for example, the Scottish Premiership.
Naturally, across a total of 180 league games, there are tons of wagering opportunities in Ireland's top league. The matches well placed to garner support, most of them taking place on Friday evenings. This schedule means they don't clash with English, Spanish or Italian matches too often.
In recent times, this league has pushed out an average of around 2.4 goals per game which is fairly high. Entertainment wise then things are right where we want them to be. It also brings in the Both Teams To Score element.
Home wins during the 2019 campaign stood at 45% of all games which is bang on average. Once again finding strong home favourites who clearly score goals is not a difficult thing to do from a betting point of view.
Europe and Relegation in the Premier Division
Only five teams in this league end up with no consequences of their 36-game performance, negatively or positively.
The winners of the division enter the Champions League Qualifying Rounds. While the second and third-placed teams go into the Europa League. That said, success for teams from Ireland has been limited in Europe up to now.
The bottom side is relegated outright to the First Division to be replaced by the champions from there. While the ninth-placed team go into a Relegation/Promotion play-off round.
The play-off is contested originally by the three teams from the First Division who are then whittled to one. The team plays the side from this league. It's this game that finally decides the last place available for the following season's Premier Division campaign.
The Most Recognisable Teams in Ireland
In terms of the value within their respective squads, the big-hitters here to keep an eye are Shamrock Rovers, regular champions Dundalk and also Finn Harps.
Bohemians and St Patricks are two more teams to keep a regular eye on in what is naturally a fairly changeable league over the course of a few seasons, one or two very talented players who may be en route to England or Scotland often being enough to propel a side to near the top of the division.
Airtricity League Premier Division Key Betting Markets
Providing some excellent opportunities on Friday evenings alongside France and The Netherlands at various points of the year, this league is a sound one to bet on.
The stats are solid here and with that comes extra confidence for bettors, especially those looking to build accumulators featuring home favourites as well as those looking at goal totals. These are the best markets in Ireland:
Match Betting – with home teams winning a standard 45% of all matches, they remain solid and there are few surprises. Sticking with those boasting valuable squads and/or those near the top of the league on their own patch can lead to some easy wins.
Both Teams to Score – at around 2.40 goals per game, this league boasts a good scoring rate and it doesn't simply come from the top two or three winning to nil.
Total Goals Betting – in line with the above but taking another negative out of the equation, i.e. needing both teams to score, backing over 2.5 in Irish Premier Division matches can often pay off.
Getting Your Bets on in the Irish Premier Division
If you need some easy home wins and some higher scoring games to build an accumulator, this division is the place to find it with its summer schedule often providing relief during what is usually a quiet time for football.
Place your Premier Division bets every weekend with one of our recommended online bookmakers to ensure you get the best prices. SSE Airtricity League Premier Division Betting.