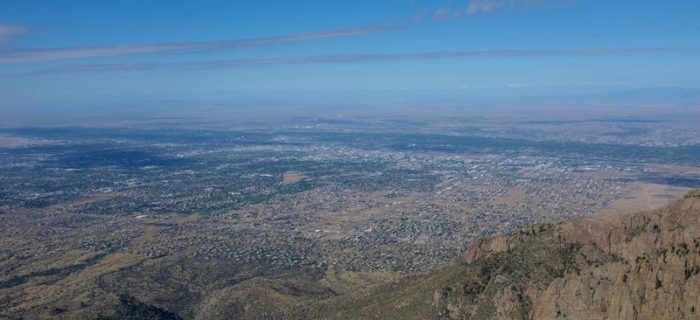 Now known more formally as The Downs at Albuquerque, this dirt racing facility is situated in the south-east of the city, a straight shot of just a few miles from the downtown area.
Officially a 'racino', The Albuquerque Downs Racecourse features live racing on the track between late June and late October every year. It also houses a strong array of casino and slot games as well as simulcast televisions. As such, visitors are able to enjoy the facilities all year round.
The Downs at Albuquerque is one that from a betting point of view, is best left to those with local knowledge so it's pertinent to keep an eye on who the most successful jockeys and trainers are at the track.
As well as having a strong win record and having collected good prize money, five jockeys in 2019 were placed in the first three with more than half of their rides, an impressive record, those being:
Alfredo Juarez Jr.,
Luis Negron,
Enrique Portillo Gomez,
Miguel Perez and
Roimes Chirinos.
The leading trainers here with overall wins were:
Justin Evans,
Dick Cappellucci,
Martin Valdez-Cabral Jr.,
Nancy Summers,
Todd Fincher and
Sherry Armstrong
who all hit double-figures at the 2019 meeting.
Of the owners sending out more than 10 runners at the track, the ones with the highest win percentage were Vanessa Evans, Jeanne & Michael Fuhs, John Pinkerton, the Tomasic Family and Maria Gonzalez-Delgadillo which is something else to bear in mind.
Admission to Albuquerque Downs
Visitors to the Albuquerque Downs Racecourse are welcome to come in for free to use the slots and casino games, as well as to take advantage of the strong simulcast schedule meaning live races can be watched and bet on from all around North America all day long.
As well as this, entry to the racetrack at The Downs for live racing is free for all in terms of general admission, something the owners should definitely be applauded for. If you want to sit up in the Turf Club on their third floor then tickets are just $10, while entrance to open seating on the apron is only $5 per person.
Race Track Details
No turf racing is run at The Downs during their live summer meet, with their dirt track being of a very standard layout for North American tracks.
The track itself is a one-mile dirt oval, left-handed and flat with typically tight bends. The emphasis, as is standard for such race tracks, is very much on speed rather than stamina so be on the lookout for horses who can set the strongest fractions in a given line-up, information that should be widely available when living racing is on.
If the field is made up of more than half a dozen or so horses, then a low draw would be seen as an advantage. While races are not necessarily won and lost at the post position draw, it remains important as coming from a wide gate and having to travel three or four lanes wide around these bends means giving away some crucial ground.
Not all races are won from the front as sometimes leaders can overcompensate and go off too fast, but it's rare in a race featuring established and experienced runners for those with the worst speed figures to come out on top.
A well-fancied runner who is coming from a good gate, with strong figures on the clock and being ridden by Alfredo Juarez Jr. or Luis Negron, for example, would be a good place to start if you're thinking of having a bet here.
Biggest Events
Between thoroughbreds and quarter horses, The Albuquerque Downs Racecourse puts on fully 34 stakes races worth a total of over $3million during their live racing season between June and September. For quarter horses, 18 stakes races are run worth more than $2million including the Albuquerque Fall Championship over 440 yards, while the top thoroughbred races are:
All in all, sixteen stakes races are run during the summer meet for thoroughbreds, with the total prize money topping $1million.
Place Your Bets at Albuquerque Downs Now with Roger.com!
With your knowledge of this New Mexico track now enhanced just a little, you can place bets there with extra confidence via any of our highly recommended online bookmakers, safely and securely.