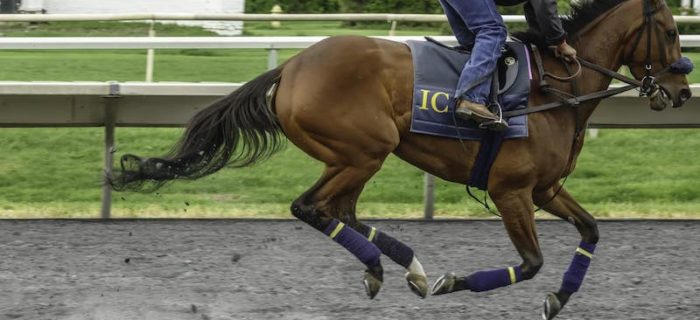 Still known informally as Arlington Park Racecourse but officially rebranded now as Arlington International Racecourse, this beautiful track is situated in Arlington Heights in Illinois, just 30 miles north-west of Chicago.
Famous for the Arlington Million, a race that at the time in 1981 was the first thoroughbred horse race in the States to offer a purse of $1million, Arlington remains synonymous with that event which as of 2020 will be in its 40th year (though not its 40th running) but simply retains its million-dollar value.
Arlington Park Racecourse Grade I Races
The Million is one of three Grade I races to be staged at Arlington, a hugely important venue in the overall makeup of American horse racing alongside the likes of Santa Anita, Churchill Downs, Keeneland, Gulfstream and Belmont Park.
Racing in and around Chicago has been known to be taking place since the 1830s at least, while this venue opened officially in 1927 and was immediately well supported by people in Illinois.
Many champions have raced at Arlington Park Racecourse over the decades, but easily the best horse in modern memory to have performed here was the amazing Cigar, who took part in the Arlington Citation Challenge in 1996 and duly tied the all-time record then of achieving 16 wins in a row, matching Citation himself who was the brilliant 1948 Triple Crown winner among other things.
Admission the Racecourse
General admission prices to Arlington Park Racecourse on race day varies by date, with typically Friday-Sunday being charged at just $8 and children at $4. Many upgraded packages are available making for a better view, including meals and for attending multiple race days. These prices are based on booking online too, so there may be a $2 surcharge if you pay at the gate although overall it represents great value for a top-class track.
Arlington Park Track Details
Arlington's tracks are a little unique in the States, as rather than a standard one-mile dirt oval and seven-furlong turf course the tracks here are a little larger and made up of something a bit rarer for the country.
Rather than dirt, the main one mile & one-furlong track is made up of a synthetic surface, in this case, Polytrack which will be familiar to British and Irish punters as it is also used at Lingfield, Kempton, Chelmsford and Dundalk. It replaced the old dirt track in 2007 to mostly favourable reviews from handicappers, jockeys and trainers.
Polytrack rides pretty quick for the most part, so despite the slightly longer than normal track it still features sharp bends meaning that if you couple that with the surface means it is all about speed here, so watch the clock.
Horse-Drawn on the Inside
Ideally, bettors will want a horse-drawn on the inside (low numbers), who can break quickly and lay-up with the pace early in the race. The ability to travel happily when the fractions are fast is important and not too many hitting the home stretch in front will be caught very easily, so do bear that in mind.
Unusually for an American track, however, the main concentration at Arlington is on the turf course, which is a one-mile left-handed oval. Again, this can ride quick and all of Arlington's biggest races (see below) are run on this course which is a major feature of the venue.
As the turf course sits on the inner and doesn't have any chutes, all races feature bends and so horses who can remain balanced do well here. If you know how to pick winners at Chester in England, you'll probably be doing OK when it comes to backing them at Arlington too where speed rather than stamina is the main handicapping consideration to keep in mind.
Biggest Races
Across July and August each year Arlington has a very strong stakes schedule, including these pattern races which are of major importance on the US thoroughbred calendar:
Place Your Bets with Roger.com Now!
With your knowledge of Arlington Park now enhanced, you can place bets there with more confidence via any of our highly recommended online bookmakers.