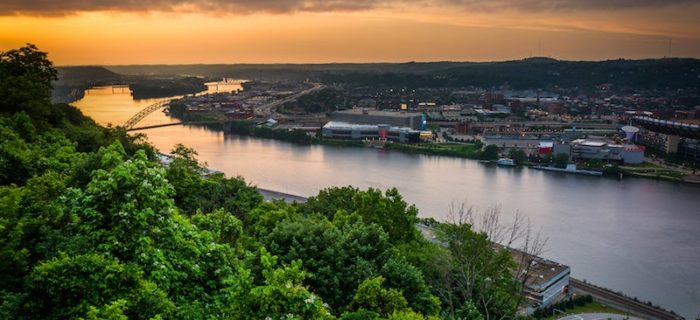 Sitting right on the banks of the Ohio River which forms the border between the states of Kentucky and Ohio, Belterra Park is just nine miles from downtown Cincinnati with the journey taking racegoers over the river twice and therefore into Kentucky for most of the journey.
Belterra Park, formerly known as River Downs, operates as a racino meaning that it serves those not only those looking for horse racing entertainment but also those wishing to play casino games too.
The casino is open every day as is the facility for watching simulcast racing, i.e. even when no live racing is taking place on the track visitors can watch and bet on horse racing taking place from around the rest of the United States and Canada.
Even before it was River Downs this venue opened up its doors back in 1925 and was originally called Coney Island Racetrack, given that it sits right next door to the Coney Island Amusement Park.
Famously, brilliant thoroughbred Seabiscuit raced twice around here back in 1936, finishing third each time before going on to beat Triple Crown winner War Admiral by fourth lengths and becoming Horse of the Year in 1938.
Now a very firm fixture on the American horse racing circuit, Belterra Park is an important stop-off for many trainers and the addition to its dirt track of an inside turf course back in 1956 meant a new dimension to the venue, with the grass surface now used for several of the major stakes races staged here during the summer.
Ticket Prices at Belterra Park
Tickets are standard at $20 for Belterra Park, but as a racino, all visitors are welcome to use the facilities for free when gambling in the casino while races from around the country are shown via simulcast too.
Admission prices often include a free buffet at Belterra, making any prices paid for live racing events seem even more reasonable.
Belterra Park Track Details
The main track at Belterra Park is a standard one-mile dirt oval, featuring a chute on the home stretch and one on the back. As with almost all North American tracks of this nature, the track is flat and tight nature, left-handed with its sharp bends making it ideal for speed horses.
The go-to tactic is to break as quickly from the gate as possible and get into a good race position, something even more crucial for those given an outside post position.
A horse possessing strong tactical speed can break fast and keep the position for the short run-in, but going flat out all the way won't necessarily get the job done and those going the inner route but keeping just a little in reserve can finish with a flourish.
The turf track sits inside the dirt track and is even tighter at just seven furlongs in length. Again left-handed and flat, the turf course at Belterra is often quick but will suit those coming from off the pace just a little more than the dirt track, although once again a quick break from an inside gate is still considered a major advantage so look out for those drawn in low numbers.
The turf course becomes particularly well used for major stakes races in the summer, with by far the most popular distance being the one mile and half-a-furlong trip, so check out the stats for that in terms of sectional times, draw etc to see what works best at Belterra.
Belterra Park's Biggest Horse Races
The yearly race meet at Belterra Park runs from the end of April to the end of September on Labor Day weekend with most racing of just an average standard, however, there is a good stakes schedule at the track featuring the following events:
Place Your Bets with Roger.com Now!
You can place bets at Ohio's Belterra Park right now with some of our highly recommended online bookmakers safely, and securely.