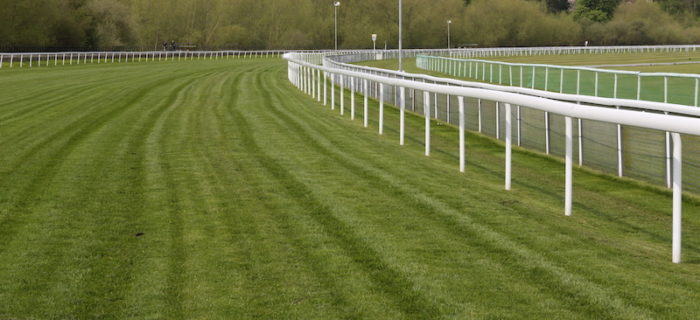 Fontwell Park Racecourse is located in West Sussex. It is a National Hunt only venue. Fontwell Park has been a fixture on the British racing scene since the early 1900s.
Fontwell Park Racecourse has a big claim to fame. That is, the Queen, then simply Princess Elizabeth, had her first winner as an owner here back in 1949.
There is summer jumping at Fontwell. Therefore, racing takes place here right throughout the year. However, the highlight of the calendar is the National Spirit Hurdle. That's a Grade II race in its own right. It's also a recognised Cheltenham Festival trial.
Performance at Fontwell Park Racecourse
Some very good jockeys have repeatedly made their way to Fontwell Park Racecourse to ride in recent times. In fact, the five most successful riders over the past five years are Jamie Moore, multiple champion Richard Johnson, Tom Cannon, Leighton Aspell, and Aidan Coleman.
The trainer's list is dominated by those training not too far away from the venue. This is understandable given its geographical position. For instance, Jamie Moore's father Gary is the top man here. He comes ahead of Neil Mulholland, Paul Nicholls, Chris Gordon, and Anthony Honeyball.
The track sits close to Chichester. It's around 7 miles or so from Goodwood Racecourse in the beautiful South Downs area of the country.
Therefore, it draws its support from as far west as Southampton and as far east as Brighton. That makes for some pretty rousing atmospheres on its biggest racing days. Oh, and here's a freaky but useless fact for you. If you focus on Fontwell Park Racecourse Park in Google Earth, you'll clearly see a Virgin Atlantic 747 heading into Gatwick!
Ticket Prices at Fontwell Park Racecourse
If we're completely honest, pricing at Fontwell Park Racecourse isn't the best. That's because of the overall quality on offer. For example, for their St Patrick's Day fixture, an advance Premier ticket is £25. However, it will still cost £20 to bring in accompanied under-12s. This doesn't change a whole lot throughout the season. Whereas, more expensive tickets are also available for hospitality and such like.
Fontwell Park Track Details
Given the tight layout here the tracks are short enough, but in a fairly clever design put together by Alfred Day way back in 1887 the chase course essentially sits inside the hurdle track while the fact that they are two different shapes is pretty unique.
Hurdles Course
The hurdles course at Fontwell Park Racecourse is a simple, flat, left-handed oval circuit of about a mile in length. It features just four hurdles per circuit, two on the home straight and two round the back, and can be very testing when the rain comes.
There is a fairly stiff finish on this course which allows a few that have been outpaced, especially on soft ground, to get up near the line.
Chase Course
The chase course at Fontwell Park Racecourse is a figure-of-eight and because of this, it can suit quicker types rather than galloping horses and even those who have proven to be a little idiosyncratic in the past, given that the constant twists and turns just keep their brains a little more focused.
While the chase course is rather flat, save for that stiff enough finish, jumping is the name of the game for sure so even when it comes to novice races you should be on the lookout for those with an excellent jumping record.
Once again, a few hold-up types can get up in chase races due to the stiff finish, especially when they have indeed jumped well and saved time and energy in the air.
There are seven fences around the figure-of-eight; three plain fences as the course crosses over, an open ditch on the loop, and two more plain ones heading towards the finish. Also, one more plain fence sits on its own and is only taken at the beginning of 2m3f and 3m3f races.
Fontwell Park Racecourse's Biggest Races
Many popular and often themed meetings take place here, including St Patrick's Day Racing in March, the Easter Extravaganza, BIG Bank Holiday Family Fun Day in May, and Festive Jumpers Raceday in December. But for true racing fans, it's about the quality of the action.
With that in mind, keep a good eye on these two events that are Fontwell Park Racecourse's best races:
Place Your Bets with Roger.com Now!
Now, with your extra Fontwell Park Racecourse knowledge safely locked away, you can bet with more confidence at the West Sussex venue and you can do it even more safely and securely than before via any of our recommended online bookmakers. Check out Roger.com now.