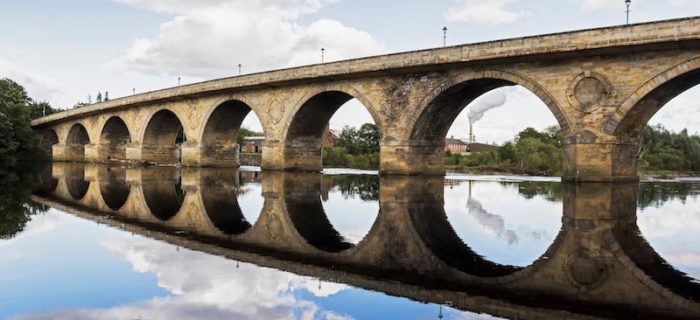 Hexham Racecourse is a track that is dedicated to thoroughbred racing and it is found in Northumberland, England. It is located 800 feet above sea level and it is a track that is perfectly flat, with no gradient whatsoever.
It is a course for National Hunt racing and in total, there are ten different fences that have to be overcome. The main race that takes place at Hexham Racecourse each year is the Heart of All England Hunter Chase.
History of Hexham Racecourse
There has been racing taking place at Hexham Racecourse for some time. While racing in the region dates back to the 18th century, the track at Hexham Racecourse has been holding races since 1900 in an official manner. Owners have made a lot of improvements to the venue over the years. Since 2016, the venue has been under the operation of a local company called the Hexham and Northern Marts.
The Racecourse
This track is 800 feet over sea level and it is a left-handed course. The total length for the course is a mile and a half, with the final approach heading towards the home straight being a short, uphill climb.
The final straight and finish to the race is 250 yards. However, there is absolutely no gradient on Hexham Racecourse, with the course being perfectly flat. In total, there are ten fences for race participants to deal with at Hexham Racecourse.
It is the most northern track in England for National Hunt racing and as a result of its relative remoteness, there is no racing that takes place at Hexham Racecourse in February. Generally, the racing seas at the track begins in March and will last up until December.
Some of the highlights of the racing year take place in the evenings in September and April. It is beautifully situated. In fact, many regard Hexham Racecourse as one of the most scenic tracks in the entire nation.
Ticket Prices
The ticket prices for race meetings at Hexham Racecourse are generally pretty good. You will be able to secure cheaper tickets if you are buying the tickets online rather than turning up on race day and buying them then. Generally, the price of tickets will start at around the £10 mark.
Notable Races
There are some great race meetings that take place at Hexham Racecourse in the evenings. For example, perhaps the most notable race that takes place each year is the Heart of All England Maiden Hunter's Chase. This is a race that takes place over three miles and a single furlong. It has been run at the track since 1907.
Tactics to Consider
With the track being undulating in places and a steep climb lying towards the end of the race, there are some tricky aspects to consider:
a testing up-hill run-in
standard of racing
difficult ground when soft
Horses often get caught if they try to drive for home a bit early. That's because of the testing uphill run-in can. It can catch those with even healthy leads over the pack. The fences are pretty easy, with not too many horses falling. However, a lot of jockeys do tend to get de-seated, likely due to the lower standards of racing that takes place at Hexham Racecourse.
The ground is going to play a big factor in your decision making when it comes to Hexham Racecourse races. It can be very tough going when the ground is soft, so horses will need the stamina to compete.
Place your bets with Roger.com
With the racing at Hexham Racecourse, you can rely on some of the best betting operators in the space. They'll all have a balanced market. These race days only get going in March due to the remoteness of the track. But it is always a beautiful scene when racing dozens finally kick-off.
You can easily select a betting company to use to place your Hexham bets at Roger.com. This means that you do not have to do loads of research yourself. You can easily check the Roger.com reviews to find your best option. Then set up an account in minutes and start placing bets.