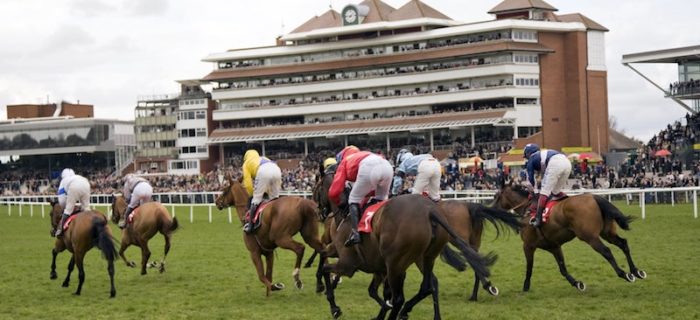 Newbury Racecourse, undoubtedly one of Britain's premier racing venues. That's because it is a dual-purpose track hosting both National Hunt and flat races throughout the year.
The track is situated in Berkshire, very close to the major training centres in Lambourn. Thus it attracts some of the top flat racing talent during the summer months. It also stages some of the country's most valuable jumps races.
Racing has been taking place at Newbury since 1905 at this particular venue. It's also held in such high regard as to be considered a real racing heartland.
Racing is popular in these parts. In fact, a dedicated railway station is needed close to the track to accommodate the high volume of racegoers, especially on major Saturday meetings. In addition, the notable ground conditions here also make it a favourite venue not just for top local trainers but for major Newmarket and northern handlers too.
Major classic trials the Fred Darling and Greenham Stakes are run here in the spring. These are two major prep races for the 1000 and 2000 Guineas, respectively. Also, Newbury has its own Group 1 in the shape of the Lockinge Stakes in May.
Ticket Prices at Newbury Racecourse
For the Jump Season Finale, a Premier ticket will cost £26.25 in advance. Whereas the Grandstand will cost £18.75. The major flat meetings in May, Lockinge Day or Ladies Day, move the cost up to £28.50 and £21, respectively. But considering the quality of racing on offer, we feel this is very competitive indeed.
Newbury Track Details
The tracks at Newbury Racecourse are left-handed and almost flat save for a few minor undulations on the home straight.
Flat Track
The flat track here is big, around one mile and seven furlongs long with a straight mile too. In addition, there is a long, 4-and-a-half furlong run-in after the final turn and it has been labelled as one of the fairest courses in the country.
The course is generally large and galloping. Also, due to the proximity of the woodland, it can ride softer down the back of the course than on the run-in. Jockeys tend to report very little in the way of hard-luck stories here. In fact, there's nothing much to speak of in the way of draw bias and the turns are very easy to take.
As a punter then, generally the best horse will win here at the weights and so there are few demons to take into account when handicapping a race, which is what we like.
Jumps Track
Again labelled as, among the fairest tracks around, it is galloping. And so, those with a long stride or who take time to get going will usually find this place to their advantage.
The chase course used to be regarded as pretty stiff. However, jockeys have reported the fences as being fair and the track smooth, everything happening just in the time it should do. And once again, no hard-luck stories being reported over the obstacles.
In fact, Newbury is a great place for a novice as, unlike at some tougher tracks, the fences won't catch them out necessarily. So, it'll be down purely to their own jumping ability, meaning again the best horse usually wins in the conditions.
On each circuit, there are either seven hurdles or, in chases two open ditches, a water jump and eight plain fences to take.
Biggest Races at Newbury
Across both codes more than 20 group or graded races take place at Newbury Racecourse throughout the year, such is its standing in the sport. The highlights being:
Flat
Jumps
Place Your Bets with Roger.com
Newbury is one of Britain's premier racecourses and betting there is always fun. It's also extremely high quality. But now you can place your bets at the Berkshire venue with confidence via any of our recommended online bookmakers now. Go to Roger.com to find out more.