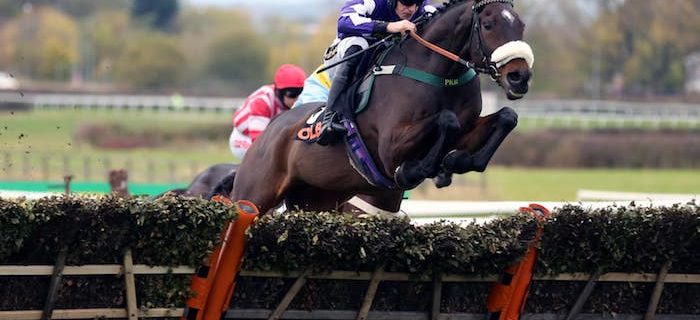 Wetherby Racecourse sits right in the heart of the popular Yorkshire area and is well-known for being big on horse racing of all types. The track is around 12 miles from both Leeds and York which leads to it being well very attended throughout the year.
Traditionally only National Hunt racing has taken place here. However, since 2015 Wetherby has hosted one flat fixture in April which has proven to be popular. The racecourse is therefore still looking into the possibility of staging flat meetings in the summer. This would be great for the area's trainers considering Newcastle no longer hosts flat turf racing anymore.
Although racing first took place here on what is now a playing field, Wetherby moved its racecourse to a purpose-built facility near where the A1(M). It has taken place here ever since.
This is a facility that has been known for constant improvement. Terraces were first erected for racegoers in 1930, the first two-tier stand was built in the '70s and in 1999 the now-familiar Millennium Stand was opened which truly transformed Wetherby into a proper modern racing venue.
Given its location, Wetherby is a full member of the Go Racing in Yorkshire initiative, something that leads to all nine tracks in the old county helping each other out. As part of this, Wetherby sits with:
This means a mix of jumps and flat venues are covered with only an all-weather track missing, although there are many traditionalists in the area who do not want this anyway.
Ticket Prices at Wetherby
Ticket prices at Wetherby remain reasonable, with punters able to attend meetings for £16 in the Paddock Enclosure or £23 in the Premier Enclosure for a typical fixture. These prices can rise for a major meeting while separate deals are offered in the aforementioned areas including a racecard and a drink, as well as many hospitality and restaurant packages also being sold.
Wetherby Racecourse Track Details
All tracks at Wetherby are left-handed and all turf. The flat track is mostly level with just a slight uphill rise to the winning post, around a mile-and-a-half in length with a four-furlong run to the line after the final bend.
The hurdle track is essentially the same course, not overly tight and with easy enough bends while the chase course looks very similar and has little in the way of demons in it. It features pretty standard fences now, though jumps jockeys have reported that bad jumpers will still be caught out, especially novices.
For flat racing, there is no straight course available for sprint races, five-furlong events beginning in the chute and giving runners one bend to take while races are run over anything up to 2½ miles.
Changes to the nearby motorway in recent years have had a knock-on effect on the tracks here, with the hurdles having to be moved to the inside but overall riders still report the obstacles and the layout here to be fair.
While the fences at Wetherby are reported to be not as stiff as they once were, they still take some jumping and there is a balancing act for jockeys to get right.
This regards the fact that Wetherby is still thought of as a track on which you need to remain handy as it is quick enough, although a little energy in reserve is needed for the run-in and that slight uphill finish, something flat jockeys in April also need to keep in mind.
Biggest Races at Wetherby
Wetherby hosts 13 excellent meetings across the year, mostly in the National Hunt sphere of course, with their major fixtures being Ladies Evening in June, the Charlie Hall Chase meeting in either late October or early November and the Yorkshire Christmas Meeting over two days starting on Boxing Day.
Wetherby's biggest jumps races are as follows:
Place Your Bets at Wetherby with Roger.com
Racing at Wetherby is select and usually high class. Getting your wagers on with a bookie you can be confident in is something Roger.com can help with, so place your bets here using one of our highly recommended online bookmakers.