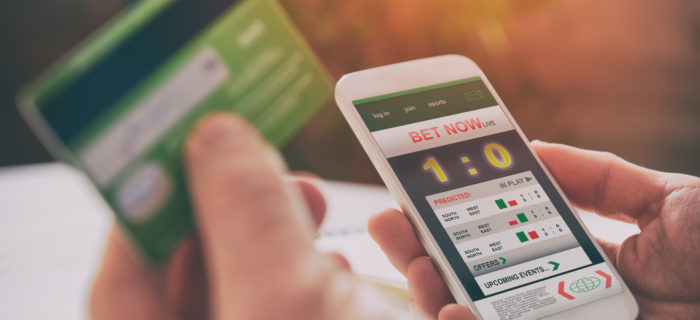 Britain has a long, proud tradition of betting, going back to pre-Roman times and beginning in the modern era with the legalisation of betting shops and bingo halls at the start of the 1960s. Horse-racing alone dates back more than 300 years, while Britain also has some of the world's biggest and longest-established bookies.
Betting and gaming is also big business in the UK. According to Statistica, total gaming and betting receipts in the UK in 2017 reached £2.7bn, more than double the figure from a decade previously. However, this doesn't separate in-person or on-site bets from online ones.
Meanwhile, remote gambling is the industry's biggest single sector, accounting for more than a third (34%) of the total market. It would be fair to say, gambling forms a key part of the UK's economy.
Is online gambling legal in the UK?
The United Kingdom enjoys some of the most stringent regulations in the world, and some of the best player protection. That's thanks to the UK Gambling Commission (UKGC) on behalf of the government's Department for Culture, Media and Sport, which covers both land-based and online gambling.
Before the commission, a number of outdated pieces of legislation regulated gambling.
The UKGC was launched in 2005, received full powers in 2007 and was given additional authority in 2013 covering national lotteries. It also taxes gaming sites, rather than players shelling out any tax from their winnings.
The UKGC can:
Suspend a licence
Issue fines where it believes a condition of the licence has been breached
Void any bet
It can also revoke a licence if the operator concerned has not paid an annual fee
Take enforcement action against an organisation which is not allowed to advertise gambling services.
Two types of licence are available, for remote and non-remote gaming activities.
The former has four sub-categories, covering bingo and casino betting plus real and virtual events.
Since March 2015, all gambling software a UKGC-licensed operator uses must also be made, fitted, supplied or adapted by an organisation holding a gambling software operator's licence. There are no advertising-only licences.
However, the UKGC does not control spread betting, which the Financial Conduct Authority regulates.
What does the law say?
The main law in the UK is the Gambling Act 2005, whose remit includes online and mobile gaming. Its key aims are to:
Prevent links with gambling and crime or disorder
Ensure gambling takes place openly and fairly
Stop any gambling activity from harming children or others who may be vulnerable
Since the end of 2014, all operators advertising gambling across the UK must hold a UKGC licence and pay remote gambling duties on all transactions with players who normally reside in the UK.
The legislation also provides a legal definition of online gaming and defines some gambling products.
Finally, the law says that all advertising must be socially responsible and comply with the advertising and industry codes of practice.
Key facts on gambling legally in Britain
The legal minimum gambling age is 18
Only UK-licensed operators can legally provide UK residents with gambling services, or advertise to them
The key piece of legislation is the 2005 Gambling Act, as updated in the 2014 Gambling (Licensing and Advertising) Act 2014
If you feel an operator has not treated you fairly, you can turn to one of the 11 Alternative Dispute Resolution (ADR) providers the commission approves
King Henry VIII banned gambling as he thought it would distract soldiers from their duties, while his daughter Elizabeth I authorised the first national lottery in 1569 to raise money from taxes
If someone is under 18, it is an offence to invite them to gamble
How you can help yourself
The UKGC assesses all licence applicants to make sure operators follow established rules and regulations. It also ensures that bonuses and similar promotions aren't misleading or ambiguous.
It's up to you to make sure you check the online casino you play with or want to play with is licensed either by the UKGC or another authority on its whitelist (see below). Click on the logo displayed and you should go straight to the UKGC website, which will give you the details and current status of the licence.
Other jurisdictions
The UK government approves some gambling jurisdictions because they meet all approved standards. These feature on the UK Gambling Commission's 'whitelist'.
That means these operators can advertise legally and offer gambling services to the British market. From a player's point of view, it also means these are safe places to enjoy gambling online and offers more choice.
There is a rigorous vetting process, and the Secretary of State for the department decides whether or not an operator is up to scratch and meets the criteria outlined in a special guidance document.
Currently, there are six of these jurisdictions:
Countries within the European Economic Area (EEA)
Alderney – The Alderney Gambling Control Commission
Antigua and Barbuda – The Directorate of Offshore Gaming
Gibraltar – The Gibraltar Gambling Commissioner
Isle of Man – The Gambling Supervision Commission
Tasmania – The Tasmanian Liquor and Gaming Commission
Summing up: Is online gambling legal in the UK?
In a nutshell, gaming in its many forms, including online, is perfectly legal in the UK via licensed operators. Check out our current list of the best UK online casinos.