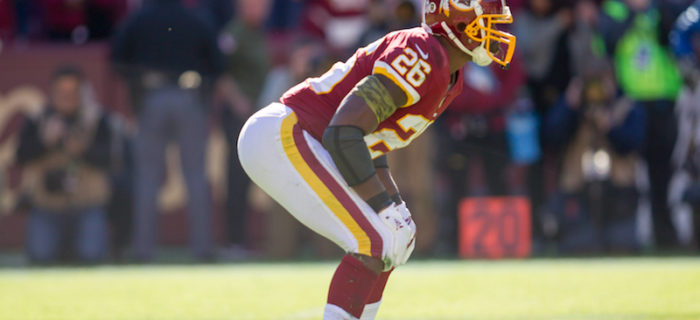 FedExField was initially opened up as the Jack Kent Cooke Stadium.  It is best known as the home stadium of NFL team the Washington Football Team, formerly the Washington Redskins.
They once held the distinction of being the stadium with the biggest capacity in the league at 91,000. Its capacity has since been reduced and the record overtaken.
Situated just over the state border in Prince George's County, Maryland, FedExField is only eleven miles east of the White House.  It mostly serves football fans from in and around Washington DC.
The stadium is an imposing three-tier venue that recently has had positive feedback from both home and away fans though it cannot be said that this was always the case. Many Washington fans did not initially feel the stadium was of the same standard as the RFK Stadium, their former home field. In 2007 it was voted 28th out of 31 in an NFL Fan Value Experience poll.
The History of FedExField
The team was known as the Washington Redskins before a vote was taken in 2020 to decide whether the team should move away from what was seen as a pejorative title.  They previously played their football at the Robert F. Kennedy Memorial Stadium.
With the Redskins having long since moved out, it was finally announced in September 2019 that the RFK Stadium was to be demolished due to its ongoing maintenance costs. Previous long-term tenants had been MLS side DC United who found a new home in 2018.
In 1994, Jack Kent Cooke looked to build a new venue for the NFL team right next to Laurel Park Racecourse.  The racecourse was a potential future venue for horse racing's Triple Crown event the Preakness Stake.  However, a lack of available facilities, including parking, eventually meant a search for a new location.
Once the current location for FedExField had been agreed, construction began in 1996 and the new stadium opened in 1997, named in honour of Cooke.
While it has often proven difficult to sell-out this stadium due to its sheer size, between 2004 and 2010 Washington's fans set an NFL record for regular season home attendances. In that timeframe, more than 715,000 fans attended games there.
The highlight was the Redskins' 27-6 win against the Dallas Cowboys on December 30, 2007.  The game saw 90,910 people crammed into the FedEx to see their darlings seal their playoff spot.
Important Facts and Stats
This is an aesthetically pleasing stadium. It is split into the Lower Level, Club Level and Upper Level.  Various parts of the stadium are named after Washington's football legends Bobby Mitchell, Joe Gibbs and Pete Rozelle.
Here are some salient stats:
Opened: September 14, 1997.
Renovated: 2011, 2012. Expansions made in 1998, 2000 and 2005.
Capacity: 82,000 for NFL games. This has been the case since 2015 but it was as high as 91,000+ from 2004 to 2010.
Playing Surface: Latitude 36 Bermuda Grass.
Major Events
As well as all of the Washington Football Team's NFL games, FedExField plays host to some major college football games.
The annual Prince George's Classic is held here, and the Notre Dame-US Naval Academy game was also staged in 1998.
In 2004, FedExField hosted a game between the University of Southern California Trojans and the Virginia Tech Hokies for the Black Coaches Association Classic as well as the 112th Army-Navy game in front of big crowds.
Local soccer team DC United initially decided to remain at the old RFK Stadium before moving to Audi Field in 2018. Some high-profile matches have still taken place here.
USA, Argentina and Spain have all made use of the stadium.  The USA women's team also use it from time to time. In friendly or pre-season games, the likes of Chelsea, Manchester United, Barcelona, Inter Milan, Real Madrid, Juventus and Arsenal have all played at the FedExStadium.
Bet on All Games with Roger.com
You can wager on all games played at FedExField via Roger.com. Bet with one of our recommended online bookmakers only to get the best possible odds and service.