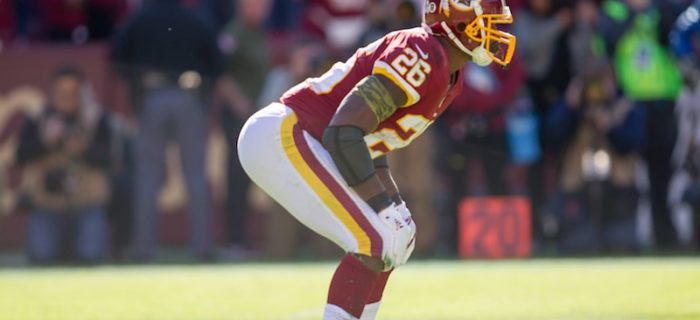 Formerly known as the Washington Redskins, the Washington Football Team is a pro-American football franchise based in the Washington metro area and playing in the NFL as part of the NFC East division.
Despite their recent title and logo change, the Washington Football Team remains one of the most recognisable pro teams in the States, with their distinctive burgundy and gold uniform.
You'll find plenty of betting options on Washington games with any major online bookmaker.
History of the Washington Football Team
The Washington Football Team traces its roots back to 1932 in Boston when it began as the Boston Braves. It was named after the baseball team of the same name, with whom they shared a field.
After moving to Fenway Park to share space with the Boston Red Sox, the team's name was changed to the Redskins, a title they played under for decades. The team moved to Washington, D.C. in 1937 and became hugely successful, winning three Super Bowl titles.
In response to pressure from those who considered the Redskins' name and logo offensive to Native Americans, the team name was recently changed to the Washington Football Team, pending a decision on a new, more permanent name and identity.
FedExField
Over time, Washington has had five different home fields. For a short time in 1932, Braves Field was the home ground before being replaced by Fenway Park (1933-1936).
The first of three longer-term venues was the Griffith Stadium, used by the team from 1937 to 1960, before the side moved to what many fans believe to be Washington's greatest home venue, the RFK Stadium, in use from 1961 to 1996.
Their current home is FedExField, known initially as the Jack Kent Cooke Stadium. The venue sits within Prince George's County in Maryland, five miles east of Washington D.C. Construction on FedExField began early in 1996 and was completed in September 1997.
The project cost the equivalent of some $400 million in today's money. Renovated and expanded a number of times since the late-90's, it now boasts a capacity of 82,000.
82,000 remains impressive as a capacity. However, from 2004 until 2010, prior to modernisations, the FedExField held the distinction of having the largest capacity (91,000) for any NFL venue.
Despite remaining an imposing venue, however many Washington fans still miss the older RFK Stadium. Meetings have already taken place between the team's owner Daniel Snyder and D.C. decision-makers aimed at moving the team away from Maryland. The aim is to move back to the district where they feel they belong.
Washington Heroes
It's not surprising that, given their rich history, Washington has had several of their best-performing names added to pro football's Hall of Fame. Players to have made it are:
Sonny Jurgensen, Turk Edwards, Cliff Battles, Deion Sanders, Paul Krause, Don Shula, Ken Houston, Darrell Green, Sammy Baugh, Bill Dudley, Wayne Millner, Charley Taylor, John Riggins, Bobby Mitchell, Chris Hanburger, Russ Grimm, Sam Huff, Stan Jones, Deacon Jones, Bruce Smith, Art Monk, Dave Robinson, Dick Stanfel, Jason Taylor and Champ Bailey.
The impressive list of Washington Hall of Famers doesn't end there either. Head coaches George Allen, Ray Flaherty, Joe Gibbs, Curly Lambeau and the great Vince Lombardi are joined by former general manager Bobby Beathard and owner and founder George Preston Marshall.
Washington's Biggest On-Field Achievements
Under their former name, Washington managed no less than 24 playoff appearances between 1936 and 2015. Their best run seeing them reach them 8 times in 11 seasons between 1982 and 1992.
Here's a summary of the team's big wins:
NFL Championship Winners (pre-merger) x 2 – 1937, 1942
Super Bowl Winners x 2 – 1982, 1987, 1991
NFC Conference Champions x 5 – 1972, 1982, 1983, 1987, 1991
NFL Eastern Division Winners x 6 – 1936, 1937, 1940, 1942, 1943, 1945
NFL East Division Winners x 8 – 1972, 1983, 1984, 1987, 1991, 1999, 2012, 2015
Bet Washington with Roger.com Now!
You can wager on all Washington Football Team games via Roger.com. Bet with one of our recommended online bookmakers now to wager quickly, safely and securely.