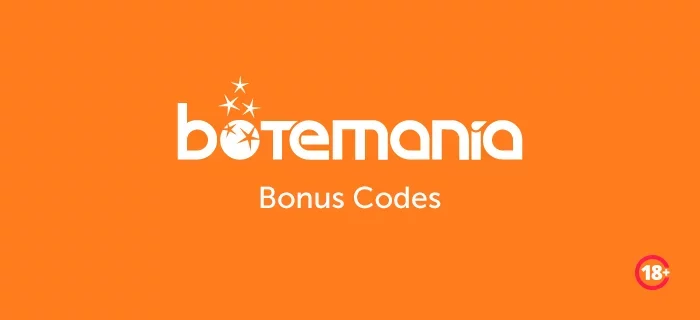 Botemania, only on the market since 2007 and developed for the Spanish market, is the top platform in that territory. It is only available in Spanish, though you can use translate to better understand what is happening on the site!
What you really need to know though, is what offers you can expect when you log in.
Botemania's Offers: Welcome Bonus
Botemania's main offer is the rather typical new customer deal. In this case, when you register you can qualify for a €200 welcome bonus. To receive the maximum welcome offer, you will need to deposit €100 to your account first.
If you're not concerned about getting the full bonus, you can join and play for less than €100. The minimum deposit is only €10 on this site. And you don't need to download anything to get started as you dip your toe in the water.
As is standard, the Botemania welcome bonus is only available to users making their very first deposit. So if you want to get the full amount make sure you are ready to put in the €100 required.
Accepting it is optional. This is not a bonus you can apply to any future deposits and only one per user is allowed of course.
This bonus is essentially equal to 200% of your first deposit. So, if you throw in €10 you will get a €20 bonus, €40 gets you €80 and so on with the maximum being €200 for a €100 initial deposit, giving you total €300 to bet with.
When you accept the offer, your bonus voucher expires after 30 days and the amount that remains in your wallet will be deleted after that time. There are also, of course, wagering requirements which differ depending on what type of game you play.
The percentage per wager that contributes to the wagering requirement differs by game like this:
Bingo Games = 100% contribution

Rapibingo = 25%
Slot Games = 10%
Instant Games (Casino & Live Casino) = 5%
Roulette = 2.5%
Blackjack, Video Poker, all other games = 0%
There are always more hidden wee conditions, but there's nothing too scary at Botemania. However, we always recommend having a proper read through the terms and conditions.
Other Offers
As well as the welcome bonus, Botemania offers a number of limited-time-only offers periodically. For example, free cash which can be used on certain slot games. Every day there may be a new game added to the offer, so keep an eye on Botemania's 'free games' page.
Cashback offers also appear from time to time on the site. Botemania has also been known to delve out free cash prizes for their bingo games.
As well as all this, part of Botemania's charm when it comes to promos is not offering free cash or money back, but completely free games.
Free Games at Botemania
The relevant section on Botemania's site will show the current list of their 'Free Games of the Month', as these can change fairly regularly.
Typically, popular titles such as Doubly Bubble, Search for the Phoenix and La Tikipesca del Dia (the Tiki catch of the day) are included in the free games section on a longer-term basis.
You can choose one of these games for an entire week and claim cash prizes and free spins for other, payable online games which is both a good offer for players and a clever marketing technique for the firm.
As well as this, Botemania's players waiting until the end of each calendar month get to play the Free Game of the Month. Of course, even 'free' games are subject to at least a €10 deposit into your account but from that point the games in question will not cost a penny.
More About Botemania
Gamesys launched Botemania in Spain back in 2007 with the intention of it being the leading bingo and slots brand there, and they have well and truly succeeded.
For the past 10 years and more, Botemania has been the home of unique and exclusive titles in the slots niche, especially Spain's top-grossing game 'Tiki's Island'.
A reputable brand, you will be able to place bets and accept the welcome bonus at Botemania with confidence.
Get Your Botemania Promos with Roger.com
You can claim any and all promotions, bonuses and offers with Botemania via Roger.com. Our online casinos and bookmakers are safe and secure – get on now!