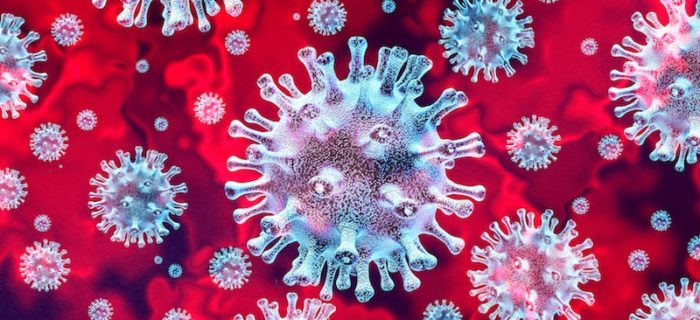 As the coronavirus pandemic tightens its grip across the world, sports fixtures from Premier League games to the Grand National have been cancelled everywhere as part of social distancing measures. And marketing messages from industry operators have changed accordingly, as gambling habits shift.
Industry giant 888 Holdings, which runs one of Britain's biggest gambling websites and makes around 16% of its income from sports betting, said gamblers were migrating to different products, such as poker and similar casino offerings.
This has led to fears in some quarters that punters could be pushed towards potentially riskier betting on online casino games, obscure activities such as Japanese baseball or virtual sports like computer-generated soccer games, rather than having their usual flutter.
The cancellation of so much sport has been cited as the main reason for gambling firms' share prices taking a tumble. But now a cross-party group of MPs has written to trade body the Betting & Gaming Council asking firms to prioritise the well-being of customers above profit.
The letter, reported on in The Guardian and elsewhere, was signed by MPs from across the political spectrum, including Labour, the Conservatives and the SNP.
What does the letter say?
The missive expresses concern that more people could take to gambling online as a distraction, perhaps because they are now at home all day, and that this could potentially exacerbate problematic gambling.
Operators should voluntarily set a bet limit of £50 a day to display a clear commitment to social responsibility and a willingness to help and protect players
Companies should not allow punters to open multiple accounts to get around the wager restriction put forward
Customer service teams should get involved promptly where someone shows possible signs of problem gambling
The letter, which had not received a response at the time of writing, read:
If the industry were to self-impose a daily limit of £50 … it would be a clear demonstration that the industry is willing to act responsibly and do what it can to protect society and people's finances, at this dreadful time.
Some problem gambling facts and figures
Only 1.2% of those who participate in gambling have a problem, according to the latest information available from the Gambling Commission and which includes figures for the likes of the National Lottery, where there is very little problem gambling.
Online sports betting has a rate of disordered gambling which is a little higher at 2.5%.
For online slots, bingo and casinos, some 9.2% of those who take part are classed as potentially problematic gamblers.
High Street betting shops
Of course, betting shops must also now close since they are not classed as providing an 'essential' service. There has been criticism in some quarters that some bookmakers stayed open for too long before they were eventually forced to close, and that staff members and customers could potentially have been put at risk as a result.
Operator responses
One operator, William Hill, told the Guardian it had donated bets already placed on Fifa football fixtures to charity, adding that it had cut its marketing spend in recent weeks, and would be 'extra sensitive' with any marketing messages put out during the crisis.
888 Holdings said it was working 'particularly hard' to spot signs of problematic play among customers. The corporation told investors:
With people spending more time at home, our vigilance on safe gambling and preventing harm is more important than ever. We're proactively communicating with customers to make them aware of safe gambling tools to limit and control their play.
Summing up
At Roger, we're obviously all for the convenience, fun and excitement involved in enjoying a wide range of online gambling activities. But we'd always encourage people to bet safely, within their limits, to seek help proactively and limit themselves if they think their gambling has changed from being a harmless hobby to something more problematic. Indeed, we have pages on this website given over to supply the information needed to just do that.
We believe that behaving responsibly is the right thing to do, but ultimately it invariably proves to be good business as well.
The coronavirus outbreak is a deeply worrying and uncertain time for many if not most of us – we're all having to learn to live our lives differently until things change. And there is no harm in anyone enjoying a few rounds of a slot game or having a flutter when they know when to stop, and taking a few moments' break from worrying.
But the current emergency is certainly not an opportunity for any gaming operator to take advantage of anyone who may be vulnerable, falling share prices or not. We, therefore, welcome this intervention from cross-party MPs, and hope and trust the industry will respond positively.