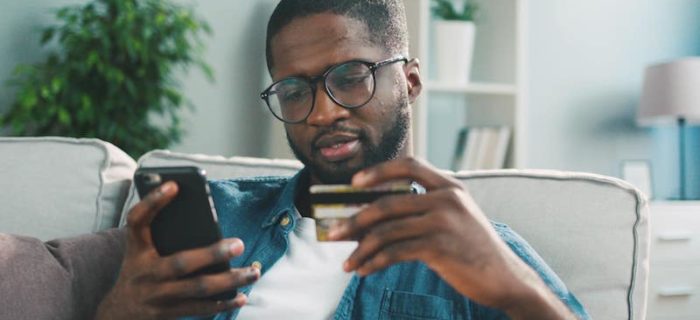 We've previously written about the Gambling Commission's decision to prohibit the use of credit cards to pay for all online and offline gambling activity, which was taken back in January.
On Tuesday this week, that ban, announced in conjunction with the Department for Culture, Media and Sport, came into force. From now on, the only gambling-related items you can purchase using a credit card are tickets and scratchcards for a non-remote lottery, such as the National Lottery. (Even then, you'll need to be paying for other things in the shop at the same time.)
The credit card ban means that, in the UK, if you want to bet, you'll have to deposit cash into an account with the operator or use your debit card instead.
At the same time, payments via e-wallets will only be permitted if they stop the use of credit cards to fund gambling.
The timing is certainly interesting now that we are in the midst of a pandemic-related lockdown, which has already given rise to fears that the associated boredom and isolation could potentially put more people at risk of compulsive gambling, even though there is currently no organised sport to bet on.
Charity GamCare, for example, says that while it is still too early to say whether problem gambling is increasing, and calls to its helpline have actually decreased in recent weeks, more punters were actively looking to stop the self-exclusion programmes that cut off their access to betting online.
Clearly, the concern with credit cards is not just over how much debt can be built up through them, but how providers' fees can add to total sums owed.
Gambling with credit cards: the background
It's important to remember that most gamblers do not fund their gaming activities with credit cards. The Gambling Commission says research suggests that, among Britain's 10.5m regular gamblers, less than a tenth (around 800,000 people) are thought to use their credit cards.
Of those who do put their gambling on plastic, an even smaller number (some 175,000) are reckoned to be gamers whose activities potentially put them in financial danger.
The credit can ban follows:
A review from the Commission into online gambling
A pubic consultation on the issue towards the end of last year
A government study of gaming machines and social responsibility measures
At the same time, in a bid to tackle potentially problematic gambling during lockdown, the Commission has:
Worked with Twitter so users of the social media site can restrict what gambling-related content they see
Highlighted UK gambling sites' facilities which let players limit what they spend there
Reminded people of the GAMSTOP self-exclusion service, which all UK gambling sites must provide (licences are suspended for non-compliance)
Stepped up its monitoring of non-UK, unlicensed gambling websites which try and attract gamblers in the UK
The Commission's chief executive Neil McArthur hailed the move as a 'milestone' and said:
This ultimately reduces the risks of harm to consumers from gambling with money they do not have. The ban comes at a vital time as we are seeing an increase in the use of some online products, such as online slots and virtual sports … and an increase in UK consumer interest in gambling products since the lockdown began. This highlights how important it is for gambling operators to keep people safe, and the credit card ban will help that. He added that further measures would also be needed in the future, with the finance industry and gaming operators, alongside the credit card ban.
Where can I get help?
There are numerous sources of help if you believe you or someone close to you may have a problem with gambling:
GamCare – Free support, information and counselling for UK-based gamers. Operates the National Gambling Helpline.
NHS – National clinic for those aged 16+ in England and Wales with complex gambling-related problems.
Gamblers Anonymous UK – Has locally-based support groups taking a 12-step recovery approach, like AA; also offers friends and family support.
Summing up
At Roger, we're very clear that gambling should always be a pleasure – fun rather than a compulsion or otherwise problematic, with players remaining in control at all times. That is exactly how it is for the vast majority of those who have the odd flutter or enjoy the occasional slot game.
So we'd always welcome any move which prioritises safety. We also know, as mentioned above, that most gamblers neither relied on plastic nor experienced problems with their gambling when they did, and feel confident that the impact of the move on industry operators will be minimal.
However, unfortunately, playing on credit can sometimes make it too easy to continue gambling after the sensible thing to do would be to stop, in a bid to win back losses. And we're aware that a small yet important minority of those who gamble have amassed huge debts by playing this way – according to the Gambling Commission, sometimes totalling tens of thousands of pounds.
That's why we're very pleased to see the ban brought in, along with other measures aimed at curbing potentially troublesome gambling.