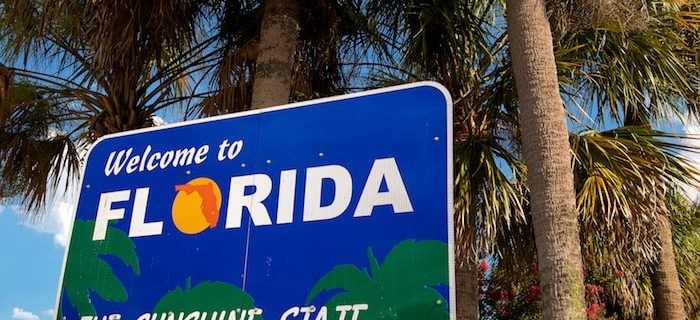 Florida is the third most populated state in the United States of America, with more than 21 million people residing there. Naturally, this would mean that there would be a big demand for a variety of different types of gambling. However, there are some restrictive gambling laws in place in the state.
With many previously conservative states when it comes to gambling changing their minds and now embracing the sector, a change could be on the way for Florida residents.
The history of gambling
There is a long and interesting history of gambling in Florida. For over a century there has been a long-running battle from conservative political circles and those looking for gambling expansion.
The first casino in the state was built towards the end of the 19th century by Henry Flagler. This was established in St. Augustine and it was mainly aimed at high stakes players. Flagler would also build a church beside this casino.
A game called Bolita has been very popular in the state over the years. It originates from a Cuban game and has a lot of similarities to bingo. For a long time, this game was played underground, with the games being run by the Mob.
There has long been legal betting on horse racing and greyhound racing in Florida. This is the only form of sports betting that has ever been legal in the region. Many racetracks in the state now have to offer other forms of gambling to stay profitable and to be able to keep their doors open.
The Seminole tribe is the main force for gambling in the state. The tribe has many casinos across the state, being the most luxurious and large casinos you will find in this region. This tribe has even been in an exclusive arrangement with the state authorities for a number of years. This provides the tribe with the exclusive right to offer certain table games.
The different forms of legal gambling in Florida today: Is gambling legal in Florida?
There are many great casinos across Florida, with most of the popular types of casino games being legal to play in these facilities. These are mainly on reservation land of the Seminole tribe. There are some cruise casinos that allow people to get on board and play their favourite casino games on international waters.
The games that are usually played in international waters are roulette and craps, as these are not allowed in land-based casinos. There are solely slots casinos to be found in the counties of Broward and Miami-Dade. Currently, there is no form of legal online gambling for you to partake in across the state.
There are card rooms seen in both casinos and racetracks across Florida. Before 2008, the max bet in these games was set at just $2. However, a change was made and this increased. Poker is very popular across the state.
Home games are allowed once there is not a given party that is making profits by holding these games, whether through charging a rake or an entry fee that is in excess to the player buy-in.
Currently, there is no legal online poker for you or play in Florida. There are a number of leading poker events that take place in Florida each and every year.
There is a state lottery in the state that is very popular. Residents also have the ability to get involved in inter-state lottery games such as Powerball. Raffles and bingo are also allowable forms of gambling in Florida, once you are in certain jurisdictions.
Are changes coming?
There have been calls from a lot of circles to legalize sports betting in Florida. Many other states have seen a lot of success since doing so. However, the main obstacle is the significant political influence that the tribes in Florida hold.
These tribes want to keep the hold they currently have on the state's gambling sector. By allowing sports betting, this would likely water down their profits and market share.
There have been attempts to try and ban greyhound racing in the state, which naturally would eliminate betting markets for this sport.
With such a large population, legal sports betting and online gambling would be massively lucrative. A number of lawmakers are constantly looking at formulating new bills to make gambling expansion a reality in Florida, so it is certainly something to keep an eye on going forward.
To answer the question, is gambling legal in Florida? No, gambling is not legal in Florida, but it is in other U.S. states. Read our guide to U.S. gambling here.