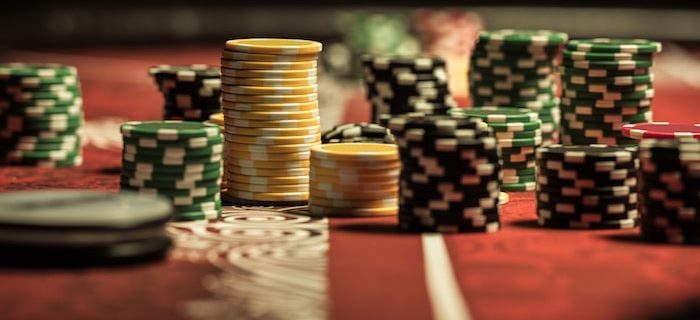 In Illinois, famously known as the Prairie State, Abraham Lincoln began his political journey.
As part of both the Great Lakes and Midwestern U.S. regions, the state has a significant portion of its population—around 65%—residing in the Chicago metropolitan area, often called the Windy City. This makes it a fitting representation of the United States in miniature.
Chicago alone attracted 55 million tourists in 2017, a number that has seen consistent growth. On a broader scale, Illinois welcomed over 117 million visitors in 2018, coinciding with its bicentennial celebrations, and these visitors were predominantly from within the United States.
Is online poker legal in Illinois?
Understanding the legal standing of online poker in Illinois is not straightforward. State gambling laws neither explicitly allow nor ban online poker, leaving its legality in a grey area.
In 2019, the Illinois legislature gave the green light to sports betting but conspicuously left out online poker. This omission could indicate a reluctance to legalise the online poker scene.
Nevertheless, several online poker platforms accept Illinois-based players. These sites function beyond the state's jurisdiction, rendering Illinois laws inapplicable to them.
However, that doesn't mean players are entirely free from legal repercussions should Illinois choose to enforce its ambiguous laws.
The future of online poker in Illinois
What the future holds for online poker in Illinois is anyone's guess. While there's a possibility that the state legislature might legalise it down the road, nothing is certain.
If that were to happen, expect the state to oversee the sector stringently to protect players and maintain fairness.
Tips for playing online poker in Illinois
For those who venture into online poker in Illinois, caution is advised:
Stick to well-known and reputable sites.
Protect your personal and financial details, sharing them only with sites you trust.
Acknowledge the inherent risks, including financial loss.
If you're uncertain about the legal landscape, consulting a legal advisor would be wise.
Gambling in Illinois: The background
In the United States, various forms of gambling are generally considered legal under federal law, but individual states retain the authority to regulate or ban gaming within their jurisdictions.
The market for online poker in the US has been growing, with New Jersey and Pennsylvania legalising it in 2019, possibly setting a precedent for other states to follow.
Illinois took a step toward liberalising its gambling laws in the spring of 2019, when the state legislature passed a bill that legalised both online and physical sports betting.
This development came after the U.S. Supreme Court lifted the federal ban on sports betting. Initially slated for 2020, the implementation pace depended on the readiness of casinos, sportsbooks, and regulators.
The new law also permits online betting through desktop and mobile platforms.
State Representative Lou Lang told local media, "It would be foolish not to examine this. If it's going to be a legitimate, legal business, we don't want to lag behind the 30 other states that have legalised it."
However, the Chicago Tribune clarified that online poker enthusiasts are out of luck for now, as the state legislature did not include it in the recent bill. That said, Illinois does not actively criminalise online poker either.
This legislative action followed previous legislative efforts in 2017, which had raised hopes for the legalisation of online poker in Illinois.
A bill that would have accomplished this was approved by the Senate in May of that year but was stalled in the House committee stage due to last-minute cancellations of hearings.
Gambling in Illinois: key facts and figures
The legal age for gambling in Illinois is 21.
Pari-mutuel horse racing, bingo, and riverboat cruising are permitted forms of gambling.
Riverboat cruising has been allowed since 1990, whilst other activities became legal with the 2009 Video Gaming Act.
Illinois currently has 10 riverboat casinos.
State law restricts the number of gaming licences to 10.
Casinos are not permitted to operate 24 hours a day.
The Illinois Gaming Board oversees gambling in the state.
Recent legislation includes plans for a Chicago-based 'mega casino,' five new casinos, and extra table games and slots at existing venues.
Gambling is defined in Illinois as "playing a game of chance or skill for money or other things of value."
Summing up
In summary, the future for online poker in Illinois is uncertain. Many were disappointed that the 2019 legislation didn't include online gambling.
However, the state hasn't historically pursued individual players participating in non-legal gambling. If you're running a gambling website, however, the stakes might be higher.
There are both land-based and online options for those keen on playing in Illinois.
The situation remains a grey area. If you decide to play online poker here, be fully aware of the existing restrictions and probably proceed with caution.
Want to gamble in America? Read our guides to gambling in New York, Texas, Florida, Alabama, Arizona and America itself.