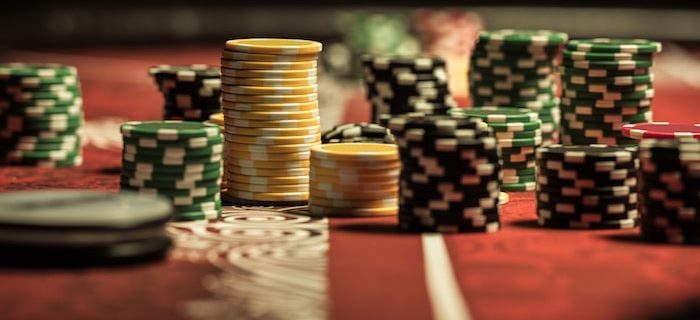 Dubbed the Prairie State, Illinois is where Lincoln launched his political career. It's part of the Great Lakes and Midwestern regions of the US. A whopping 65% of the state's population is based in the Windy City (Chicago) metropolitan area. So it's perhaps no surprise that the state has been described as a microcosm of the American nation.
In 2017, there were 55 million recorded touristic visits to the city of Chicago, a figure which has been rising steadily in recent years. Meanwhile, for the state as a whole, more than 117 million visitors travelled to Illinois in 2018, during its bicentennial celebrations. This number was made up overwhelming of American visitors.
Is Online Poker Legal in Illinois?
With so many guests, and given that Illinois is home to the sixth-largest population of all US states, it's hardly surprising that many who live or come here will fancy an online flutter and want to enjoy a game of poker or two.
Indeed, some have described poker as evidently being 'in the state's blood'. Obama himself has recalled late-night games at the Illinois Statehouse. While the area has also been the base for various successful poker professionals.
But is it possible to play online legally in the state?
Here, we look at what the law says. As so often in the US, it's complicated and quite often changes. Yet many forms of gambling are allowed in some capacity.
In a nutshell, while locals have a number of land-based tournaments to choose from in riverboat casinos and poker clubs, the relationship with real cash online poker is rather more complicated.
Gambling in Illinois: the background
Under US federal law, various forms of gambling are broadly considered legal activities. However, each of the nation's 50 states has the power to regulate or outlaw gaming within its state lines.
In terms of online poker, the market in the US is growing rapidly. In 2019, two states legalised it within their borders – New Jersey and Pennsylvania, making it arguably more likely that others may follow.
Illinois has already joined the increasing number of states legalising sports betting. In spring 2019, the state legislature passed a bill allowing for online and physical sportsbooks. The move follows the US Supreme Court's lifting of the federal prohibition against sports betting.
This was set to become reality in 2020, depending on how rapidly there would be movement from casinos, sportsbooks, state regulators and others. The new law also authorises desktop and mobile betting online.
If fully realised, it is set to transform Illinois into the gambling capital of the Midwest.
State Representative Lou Lang told local journalists:
It would be wrong not to study this. If this is going to be a viable legal business, we don't want to be behind the 30 other states who have legalised it.
However, according to the Chicago Tribune:
Sorry, you're out of luck if online poker is your thing. The state legislature didn't budge on that. Maybe some other time.
It should be pointed out, though, that equally the state doesn't actively criminalise the playing of online poker.
The legislation followed legislature in 2017 that gave rise to hopes that online poker could be legalised in Illinois. A bill that would have done just that was approved by full Senate in May that year but never made it through committee stage in the House after last-minute cancelling of the hearings.
Gambling in Illinois: key facts and figures
The state's legal gambling age is 21
Betting on pari-mutuel horse-racing, bingo and riverboat cruising is allowed, the latter since 1990, the rest since the 2009 Video Gaming Act, the state's last significant piece of gaming legislation
Illinois has 10 riverboat casinos
State laws currently limit the number of gaming licences to 10 – and casinos can't be open 24 hours
The Illinois Gaming Board oversees gambling in the state
The new legislation includes plans for a Chicago-based 'mega casino', five new casinos and extra table games and slots at current gambling venues including racetracks
Illinois describes gambling as "playing a game of chance or skill for money or other things of value"
Summing up
In summary, the future for online poker in the state of Illinois, and its legality or otherwise, remains rather uncertain. For many, the fact that online gambling wasn't included in the 2019 legislation came as a disappointment.
And it's still not known if or when there will be the chance to legalise the web-based game. But:
The state does not have a history of aggressively pursuing those who just take part in gambling that's not strictly legal. (If you're running a website, though, that could well be a different matter.)
There are options for those wanting to play here, including land-based games and a number of sites which do accept players from the region.
So it's still something of a grey area. However, if you do take part in online poker here, you should be fully aware of the restrictions which apply, and, probably, proceed with some caution.
Want to gamble in America? Read our guides to gambling in New York, Texas, Florida, Alabama, Arizona and America itself.