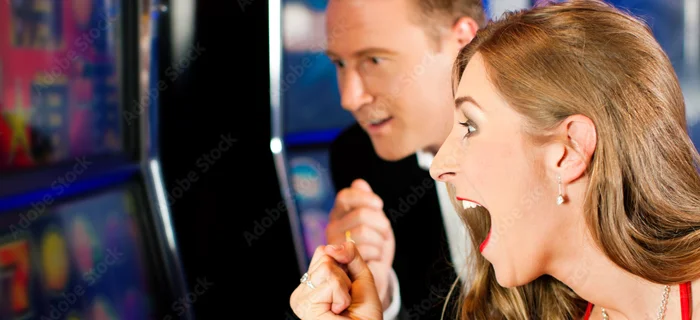 Casino gambling is, for the most part, a fun hobby. It's been around and enjoyed by many for centuries, and popularity in the pastime continues to grow.
Why is online gambling regulation required
Gambling and betting can be a way of unwinding from the daily grind, and is considered to be more of a form of entertainment than anything else, nowadays.
With the availability of web-based casinos, punters can now play a wide range of online casino games from the comfort of their homes. Fortunately online gambling is one of the regulated markets in the UK.
The online casino regulations are in place to ensure all UK gamblers are treated fairly and have a safe betting environment.
As a player, you need to familiarise yourself with these rules and regulations to understand your rights and obligations when using onshore/offshore gambling sites.
How to choose a regulated online casino
Additionally, you can leverage casino review websites, such as Wagering Advisors, to check casino ratings and reviews to help you select the most reliable and reputable online casino to use in the UK.
At Wagering Advisors gambling experts evaluate different online casinos and share positive and negative aspects to help players make informed decisions before gambling. Moreover, you'll find tips and tricks on how to gamble online.
Licensing from the UK Gambling Commission
Which UK online casino regulations should you know.
Licensing of gambling operators
It's vital to check if a gambling site is licensed since this certifies its legitimacy and proves that the services offered to players are up to the required standards. Online casinos in the UK should have gambling licences from the United Kingdom Gambling Commission (UKGC).
The official body regulates all gambling sites in the UK to guarantee the security and quality of services for players. Ideally, note that it's illegal for online casinos to offer gambling services to players if they don't have a UKGC licence.
Always gamble and bet with a UK licensed operator
Below are more reasons why you should look for an operator's betting permit.
Trustworthiness: Any licensed online casino adheres to the rules and regulations the regulating authorities impose. This compliance with rules and regulations signifies fairness and safety at the site so that you can entrust them with your money and personal information
UKGC can help and become involved in solving customer complaints: Regulators liaise with betting operators and alternative dispute resolvers (ADR) to investigate and resolve online gambling complaints.
What the above example means is that you can bet for real money knowing that you can rely on UKGC to assist you in solving disputes. Before registering at an online casino, you should confirm that it's a licensed brand. It's the safest way to verify whether the site is authentic, and you'll receive a payout if you win a bet.
In addition, it's an ideal way to make sure you're not participating in black market gambling or using illegal sites that may be engaged in criminal activities, such as money laundering. Usually, betting platforms include their licensing information in the footer.
Payments and deposits requirements
If you're playing with real money and looking for casinos with minimum deposit requirements, check out Wagering Advisors' list of low deposit casinos. Understanding the rules and regulations regarding payments and deposits becomes crucial. Here are some key considerations to keep in mind…
Deposit protection for customer funds: While online casinos must have security measures to ensure secure payments, it doesn't necessarily force operators to protect players' deposits if they go bust. Currently, there are three levels of protection when it comes to deposit protection.
Basic: These customer deposits are considered part of the company's assets if it goes bust. Therefore, the operator doesn't provide extra protection
Medium: The gambling business makes specific arrangements to protect customer funds in the event of insolvency, for instance, by having insurance. Notably, it should be clearly defined in the operator's terms and conditions that your deposits have medium-level protection and that the funds will be distributed to you if the company goes bust
High: Customer deposits are held in a different account legally recognised as separate from the company. An independent trustee manages the account, which is verified by an external auditor as well. So, if your funds have the highest level of protection, you have the best chance of receiving your cash back if the company becomes insolvent
You should check the terms and conditions, the level of protection an online casino offers, and whether the arrangement meets the Gambling Commission's requirements for protecting customer deposits at that level.
Payment methods and credit: The Gambling Commission introduced a ban on gambling businesses accepting credit card payments from players in April 2020.
And if they accept payment from e-wallet systems like PayPal, they should see to it that the money didn't originate from a credit card. This rule was imposed to prevent gamblers from betting with money they may not have.
Generally, debit cards are a widely accepted payment method in the UK. Gamblers can also use cash by paying directly to the operator or through cash voucher systems like PaySafeCard.
Note that UKGC banned reverse withdrawals in May 2020 as one of the measures to reduce problem gambling. The reverse withdrawal function enables punters to cancel a withdrawal before a bank transfer is completed or while a transaction is pending. This encourages gambling addicts to continue betting.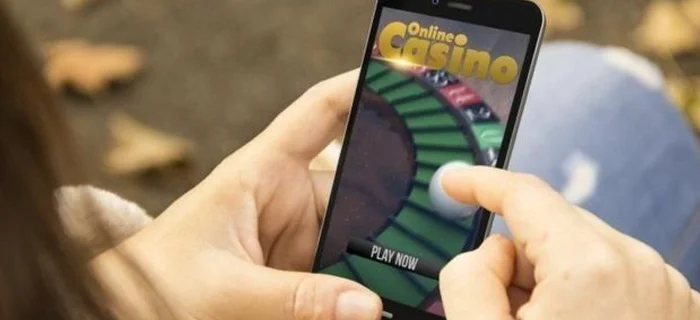 Anti money laundering requirements
Anti-money laundering (AML) compliance programs AML compliance programs exist to prevent gambling companies from becoming a source of crime or disorder. Below are some of the ways a betting platform can detect and assess financial crime:
Source of funds checks: If a player makes a huge deposit way higher than usual, a gambling operator must investigate the source of funds to determine if it's legal and whether the customer can afford it
Active monitoring: Online casinos must monitor your betting activity and behaviour and intervene if you display signs of a problem or illegal gambling. Ideally, as part of risk management, most betting sites conduct background screening of players before they're allowed to bet and ongoing due diligence on customers and their transactions
Underage gambling
The minimum legal age required for gamblers in the UK is 18 years. This requirement is in place to protect children from many childhood gambling risks, including school truancy or financial harm. Hence, online casinos shouldn't invite or permit people under eighteen to gamble.
Penalties for illegal gambling There are specific penalties ranging from fines to jail terms for illegal online gambling-related activities. Some of the offences and penalties include:
Underage gambling where not permitted: £1,000 fine
Offering gambling services without a valid operating licence: Up to 51 weeks imprisonment or £5,000 fine
Cheating at gambling: Up to 51 weeks imprisonment or a £5,000 fine
Online casinos and players should comply with all the gambling rules and regulations to avoid such penalties.
In conclusion
The UKGC establishes online casino regulations to ensure betting sites remain compliant with the applicable laws and that all players are protected and offered fair gaming options.
As a player, you should be aware of these rules and regulations to understand your rights and obligations. Lastly, choose a reputable site for an excellent online casino experience.