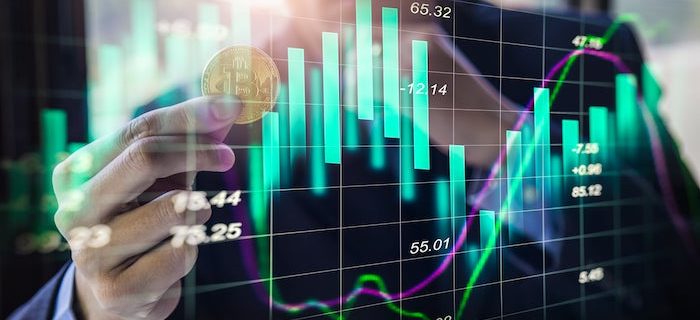 Based in Toronto, Canadian cryptocurrency miner and software development firm Cryptologic works to develop mining operations which give shareholders sustainable returns. It is one of the longest-established firms of its kind.
It was founded well over two decades ago back in 1995, by brothers Mark and Andrew Rivkin. The pair wanted a real-life application for a secure web-based financial transaction system they'd developed.
The company's first licensee, InterCasino, was launched a year later. Since then, Cryptologic has struck deals with various other online casinos and poker rooms. Brands include household-name brands such as William Hill, Betfair and Littlewoods Gaming.
The company has developed online casino, poker and bingo products. But its main interest now lies in cryptocurrency mining and in exploring acquisition opportunities in other fields.
On its website, the company states:
We develop cryptocurrency mining centres in locations with low-cost hydroelectricity. Our mining centres host more than 23,000 Bitmain computers and are powered by 37MW of clean, renewable electricity.
Timeline of key events
April 2012: The Amaya Group acquired Cryptologic for a $35.8m cash consideration in a shares takeover
February 2014: Amaya went on to sell Cryptologic subsidiary WagerLogic to Goldstar in a deal worth $70m
July 2015: Amaya sold Cryptologic, alongside its other B2B online gaming business, Chartwell, to NYX Gaming Group for $150m (Canadian dollars) on a cash and debt-free basis
July 2019: the company announced a rebrand from a previous name of Vogogo Ltd to Cryptologic Corp in a comprehensive rebranding exercise which included a new logo and website and reflected a new focus on cryptocurrency mining and related services
January 2020: investor FastForward, a technology and life sciences fund, reported selling all its 2.3 million Cryptologic debentures at an average price of 66 cents (Canadian dollars) – or a total of £792,356.
June 2018, the average price had been one Canadian dollar for each debenture. FastForward cited 'poor' Cryptologic performance and bitcoin volatility as the reason for the sale. (The price of bitcoin declined in late 2018 and early 2019, as attraction in cryptocurrency in general waned.)
Bitcoin mining
Bitcoin mining is the process by which new bitcoins can enter into circulation, using high-powered computers to complete complex mathematical problems. Mining means you can earn cryptocurrency without having to put down money for it.
Cryptologic runs its cryptocurrency mining activities from Quebec. It is exploring opportunities across the cryptocurrency field. The company says it is interested in the cryptocurrency bitcoin in particular for the following reasons:
It is decentralised and no special permissions are attached to it. Because it is a decentralized currency, there is no central bank or government involvement.
Only 21 million bitcoin will ever be in circulation, so it remains a scarce commodity.
Many view bitcoin as the future of money, and reckon that we will all be using decentralised currencies in the years ahead.
Its dominance – bitcoin is by far the biggest and best-known cryptocurrency.
The company has developed two ultra-modern cryptocurrency mining facilities powered by clean, cost-effective hydroelectricity. And the firm says that its solutions have state-of-the-art cooling techniques for cryptocurrency mining, along with optimisations aimed at boosting hash rate.
Cryptologic has engineers on site 24 hours to monitor, optimise and maintain miners as well as the electrical and HVAC infrastructure.
Equally, its proprietary software and monitoring is there to optimise hash rate and monitor miners' health in a proactive way.
As well as bitcoin mining, Cryptologic is also involved in developing management software for cryptocurrency mining solutions.
Speaking in late July 2019, President and CEO of the firm, John Kennedy FitzGerald said:
We've been in the mining business for more than a year and a half and our facilities continue to perform well. Bitcoin is cyclical, and mining is about more than just running data centres. We're well-positioned for the future.
Latest financial results
Financial results issued towards the end of 2019 showed that:
Cryptologic mined 602.91 bitcoin in all in the three months to September 2019, at an average per-bit coin price of $13.706
For the nine months to the end of September 2019, a net income was reported of $1.9m on revenue of $23,6m.
Summing up
With its long history, Cryptologic remains a well-established, highly knowledgeable operator in the field it has most recently chosen to focus on, cryptocurrency, in a change of emphasis from its earlier days as primarily a gambling software developer. It has endured despite the high volatility of cryptocurrency. For anyone looking at investing in bitcoin, Cryptologic is definitely worth a second look.