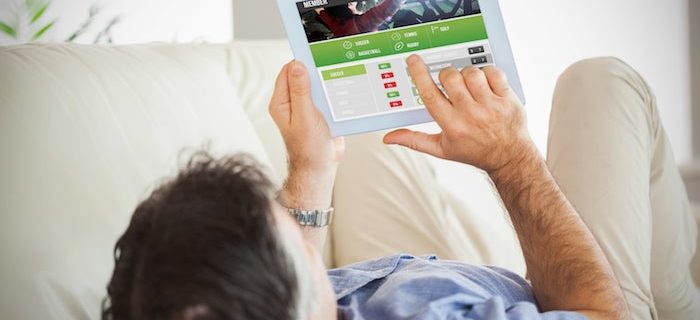 Software developer and operator The Gamesys Group was launched in 2001 by founder Noel Hayden, along with Andrew Dixon, Robin Tombs plus a small team of developers. It started life with an exclusive UK focus.
Now with more than a thousand employees worldwide, it's one of the biggest online casino software platforms, and its software can be found at major casinos worldwide.
Gamesys has over 40 million global users and is headquartered in central London. It has grown to become a diversified operator, with a strong, varied portfolio of online gaming brands.
Its mission? To be the world's best gaming developer, and to give players access to the games they love.
The company runs several online slots in the UK and across Europe, plus a number of casino and bingo sites which are all fully optimised for mobile devices. Acquisitions over the years have included Virgin Games, following a partnership with Richard Branson that dates back to 2013.
The firm has also entered into various other partnerships, including with Heart, Caesars and Tropicana Entertainment. Its main gaming brand is Jackpotjoy, its first bingo brand, launched in 2002. The site has a massive profile, with stars such as Paddy McGuinness taking part in national TV ads.
Also in the stable is Vera&John, the fun, female-friendly web-based casino brand.
In 2012, Gamesys became the first company to release real-money games via the social media platform Facebook.
Acquisition by the JPJ Group
The Gamesys Group was formed in 2019 after JPJ Group provisionally agreed in June and completed in late September the acquisition of the majority of Gamesys' assets for £490m, in a deal involving a mixture of cash and shares.
JPJ acquired the Gamesys platform, plus its bingo content studio, along with the gaming sites Virgin Games, Monopoly Casino and Heart Bingo, as well as Virgin Casino, run as a partnership with Tropicana. JPJ acquired the Jackpotjoy brand from Gamesys in 2015.
Gamesys itself will retain control of Virgin Bet, the Livescore media and sports data business, as well as its non-bingo games, its investment in a Norwegian games studio and an American sports betting concern, plus some other subsidiaries.
As the provisional deal was announced, JPJ Chief Executive Neil Goulden said:
This acquisition marks an important transformational step in JPJ's growth, providing significant benefits for shareholders, employees and customers.
It also means JPJ has rebranded itself as The Gamesys Group.
Accolades and awards
The group has been named by eGaming Review (EGR) magazine as fifth in their eGR Power50 list of web-based gambling firms.
Awards include:
2007 – When Jackpotjoy.com won Egaming Review Bingo Operator of the Year
2010 – Which Bingo site of the year award, again for Jackpotjoy
2011 – EGR awards for Slots and Bingo Operator of the Year, plus best marketing campaign
2012 – EGR winners, Affiliate Programme, Customer Services Operator and Social Casino Product of the Year
2013 – EGR winners – Innovation in Slots and Innovation in Bingo awards
Games galore at Gamesys
Gamesys runs a good line-up of games, with a strong range of diverse bonuses and special promos running all year.
Brilliant bingo
Above all, Gamesys is known for its bingo games. It's gained its loyal following and extended its reach globally, no doubt for the following reasons:
An exceptional user interface
Innovative games
Excellent for play on mobile devices
Many of the games are inspired by famous names such as Monopoly and Family Fortunes
Instant-win games and slots
Instant wins are another big focus for Gamesys, and, in keeping with their bingo offerings, often have famous games such as Deal or No Deal as their theme. It's perhaps not surprising that the brand was one of the first to introduce instant-win games.
At the same time, Gamesys doesn't disappoint when it comes to slots, ranging from modern five-reel affairs to simple three-reeelers. Popular names include The Godfather, Nuts and Bolts, Secrets of the Phoenix, Tiki Totems and Houdini: Escape.
Software integration
For the times when players don't want instant-win or bingo games, the brand's software is designed to work with other software platforms for casinos. So most Gamesys casinos also give access to slots, table games plus versions of video poker from other leading platforms.
Fair play
Every game offered is proven to be played randomly. Most either have an audit from a top maths firm or are certified by a respected regulator. Each Gamesys site does its bit to give players peace of mind.
As part of this reassurance, the operator has sky-high standards when it comes to online security.
Summing up
Of course, you should keep an open mind, and no operator is perfect. But you will no doubt appreciate that every site in the Gamesys network has its own look and feel. That means there's always something different to try. And the brand is a solid, well-established, UK-based operator.
It's true that the network may not be as extensive as some others, especially when it comes to non-bingo games. Equally, one prominent reviewer has commented that other casinos may offer more graphical sophistication. But what Gamesys potentially lacks in quantity, it more than makes up for in the quality of its offerings. Make no mistake; Gamesys remains a powerful force in online gaming.