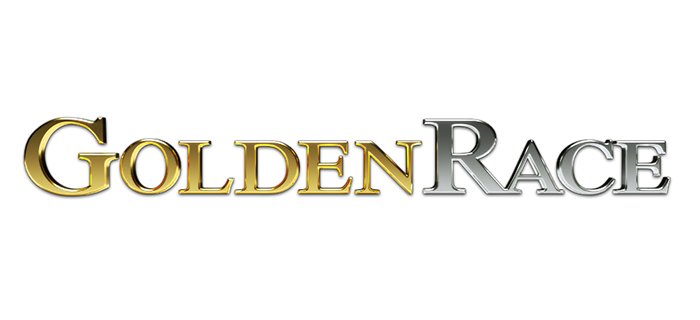 Launched in 2006, based in Malta, and licensed with a number of regulatory bodies globally, Golden Race is a youthful, dynamic and growing company.
It has more than a decade's experience of delivering pioneering betting and games solutions for a varied range of global clients. Its services are provided online, on mobile devices, in betting shops and for self-service terminals.
The first product Golden Race launched was to do with dog racing and it sold more than 8,000 licences. The success of this early launch led to a number of new products being developed.
Today, it's developing all the time, making a continual investment in new solutions. The company shows a real determination to engage players and devise industry-leading products.
Figures for the year to the September 2017 showed significant growth, as outlined by CEO Martin Wachter at the iGaming Super Show in Amsterdam.
Its fully customisable, all-in-one solutions are aimed at integrating with customers' current product platforms. While products are tailored to suit different clients, countries and habits.
Support is offered 24 hours a day in several languages. Golden Race offers great flexibility to its licensees. Its customers are web-based and bricks-and-mortar operators who are looking to expand their services.
Number crunching
More than 35,000 shops run on its software 24 hours a day. While over 300 websites have integrated Golden Race games. The company is also a world leader when it comes to pre-recorded video sports betting.
More than 10 million tickets are processed daily.
Golden Race solutions
For clients, these are easily set up, scalable and provide a decent return on investment. Also, they are available in multiple languages and currencies. Solutions can have different company colours and logos can be added to the cashier interface. Or unique tickets can be created and designs tweaked.
There are also opportunities for in-game promotions and branding.
For their part, players have access to an expanding portfolio of exclusive games. A new game is on the screen every few minutes and a great diversity of games are offered.
In 2013, the business unveiled its betting shop flagship product, the compact, powerful GOLDEN-BOX. A device containing all the brand's games, it connects two HD TVs, which can display four separate gaming areas at the same time.
Included in the package is the administrative BackOffice. This gives customers are complete control over every aspect of their business.
Take-up of this solution is growing worldwide, and it's partnered with a number of market leaders.
A short history of Golden Race
In 2016, Real Fighting was launched at top industry event ICE in London. It won the best new virtual sports product award. The game shows real HD footage of MMA world champions in real-live combat, together with genuine odds from real bookies.
In the spring of 2018, Golden Race launched its On Demand service. A new virtual gaming system, giving punters the choice of when to play, wherever they happen to be. The player can skip straight to the race visualisation rather than waiting for something to start or go directly to the results page.
Meanwhile, a Fast Ticket Check system is a mobile solution giving players details on each part of their bet, potential winnings included, once a QR code has been scanned to their device.
Other new additions to the portfolio include a live-rendered 3D horse racing product, featuring a professional voice-over and personalised adverts around the race track. It's also based on a random number generator.
Meanwhile, a 3×3 Basket, offering a new gaming experience. This action game, complete with great video quality, a voice-over and real action moves, is simple yet genuinely exciting while also offering customers a genuine revenue generator.
Other launches in 2018 included 3D motor racing plus other sports in the same format, including American football, dirt track, basketball and tennis, alongside an entire fight league.
Self-service terminals
Self-service terminals bring the content directly to betting shops so that human cashiers are not needed, saving shops time and money.
Betting shop brands can integrate their logo and colours into Golden Race games, and, via the company's remotely controlled administrative back office, have complete control over margins and odds.
Web-based solutions
Reach punters anywhere, any time, with games seamlessly integrated into a customer's existing website. While Golden Race's administrative back-office gives customers complete and direct control.
Golden Race tweaks and improves all of these solutions every day. It offers 24/7 support in languages including English, German, Russian and Spanish.