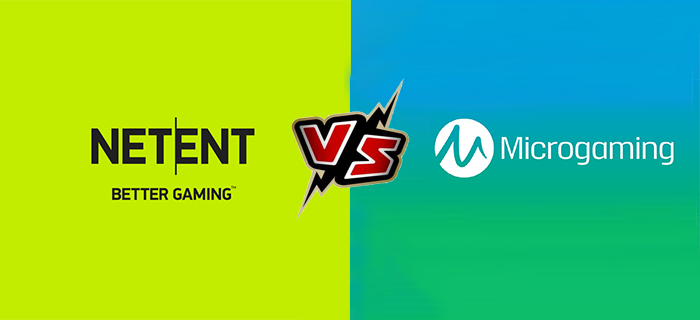 Who are they?
Microgaming and NetEnt are among the biggest names in online gaming, and two of the oldest providers of video slots. The former is based on the Isle of Man and is a leading software provider.
Over the years, it's won a string of awards including from:
For its part, Swedish firm NetEnt describes itself as 'a premium supplier of digitally distributed gaming systems used by some of the world's most successful online gaming operators'.
Both were established in the mid-1990s within a couple of years of each other, Micrograming launching first in 1994 and claiming to release the world's first online casino that year. Today, both offer solutions for a wide variety of platforms.
Among the various operators worldwide, offering products from Microgaming and NetEnt has become a sign of class. Both invoke player trust, which helps web-based casinos to draw in a wider audience.
Microgaming and NetEnt are well known for the excellence of their games, and each one has its strengths and weaknesses.
So it's perhaps no surprise that the question of which one is 'better' is discussed widely and hotly debated online. Here we look at the pros and cons of each.
Microgaming vs. NetEnt: feature by feature
Which one is best for slots?
In terms of numbers alone, Microgaming offers more than 600 slot titles, as opposed to its rival, who offers comparatively few at 200+. However, if you also take quality into account, NetEnt offers unique features, creativity, original and beautiful designs plus amazing graphics. Meanwhile, Microgaming may have more slots, but it also has more of the same type of slots.
Among Microgaming's slots library are these giants:
Jurassic Park
Jungle Jim
Thunderstruck
Meanwhile, in the NetEnt arsenals are heavy hitters which are among the most widely played in the world, such as:
Both can count the fans of their slots in millions, both produce fair and reliable games which are thoroughly tested, and certified by eCOGRA. (After all, as industry leaders, neither can afford to suffer any reputational damage.)
Both companies also work with popular studios on tie-in franchises; NetEnt with Aliens and The Invisible Man, Micrograming with the Jurassic World franchise.
Both produce quite similar games, but perhaps NetEnt titles are sometimes less user-friendly for new or casual players. That's because they work so hard to be innovative that, sometimes, the gameplay can seem confusing to this group.
Microgaming, for its part, is perhaps more conservative, and uniform, so that the less tech-savvy gamer may prefer this software wizard's accessibility. Meanwhile, the experienced players may enjoy the challenges its competitor offers.
Where NetEnt may just have the edge is with Virtual Reality (VR), although its rival is not far behind. It was the first provider to take an interest in this side of things.
In summary, in terms of slots, it's almost impossible to choose between these two industry giants. A lot comes down to personal preferences and tastes.
What about progressive jackpots?
For this, you'd need to compare Microgaming's Mega Moolah with Mega Fortune from NetEnt, the highest-paying jackpots in the history of online gaming.
Both have contributed to record payouts, but both NetEnt and Microgaming offer other popular, exciting progressive jackpot slots.
Hall of Gods, by NetEnt, for example, has paid out more than €7m. But by 2017, Microgaming had paid out €570m in jackpots since it was formed, and €10m that year alone.
And it's Microgaming's Mega Moolah that holds the record for the largest ever progressive jackpot to have been won in an online casino, at more than €17.87m.
Which one rules supreme for mobile?
Increasingly, we're playing our slots and other games on the move. So it's no surprise that both NetEnt and Microgaming take this side of things seriously, and appreciate the value of mobile casinos.
While Micrograming has 350 titles powered by mobile-compatible HTML5 and created the first online slot for a smartwatch, its rival launched a mobile live casino in 2017 which took the industry by storm.
NetEnt has also adapted most of its games for mobile and was a pioneer in terms of transferring live casinos to mobile so that they were both enjoyable and easy to play.
Again, not much to choose between the two of them here.
So…is there an outright winner?
We're not sure that there is, or even whether there really should be. While Microgaming can beat NetEnt in terms of reach and size, NetEnt is working to close the gap, and, anyway, more than hits back in terms of creativity and innovation.
Happily, just about every casino going offers a few games developed by both Microgaming and NetEnt, so you shouldn't have to choose between them very often.