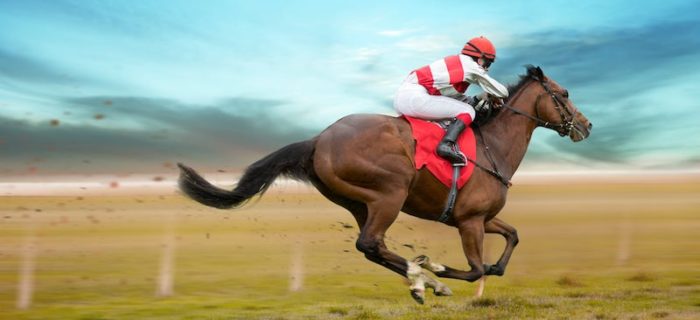 Delta Downs is a whole lot more than just a race track with live-action three months of the year, it is also a casino, hotel and buffet!
This all-singing, all-dancing facility is hugely popular after its $45million facelift and sits in the town of Vinton, Louisiana. The track is just about on the Louisiana side of the border. Its closest major city is Houston, Texas which is 120 miles away. It's from here that it draws some of its loyal support.
The track itself is a small affair as you'll discover below. However, they do host three stakes races worth over $100,000. Each which helps to keep it in the racing limelight.
Delta Downs also possesses a 30,000-square foot casino floor which is usually very well received by visitors, as is the attached hotel.
On the track, the leading players are well known locally including the last meet's most successful jockeys Timothy Thornton, CJ McMahon, Diego Saenz, Joel Dominguez and Paulina Ramirez who all managed more than 50 winners each during the short season. In fact, Thornton landed an incredible 110 wins here from 528 mounts.
The leading trainer at Delta Downs in terms of overall wins most recently was Karl Broberg followed by Robertino Diodoro, however, those with the most successful win percentages were handlers Chris Richard and Thomas Amoss so it could be worth keeping an eye out for those figures when considering a bet at the next race meet.
Likewise, among owners and breeders local knowledge counts for plenty around Delta Downs as it is such a unique track, so look out for leading players End Zone Athletics, Empire Racing Stables, Maggi Moss and the Brittlyn Stable who all have enviable barns and very good win records here.
Admission to Delta Downs
As a racino, admittance to Delta Downs is free. The facility welcomes visitors every day, even when there is no live racing on the track. People can use the buffet, the casino games and slots and watch the racing unfold from other US tracks via the simulcast system.
Delta Downs Race Track Details
There is no facility to run turf races at Delta Downs, as this is a dirt-only venue. The track itself is a standard, left-handed dirt oval. It is very flat and quick in nature, the key difference between it and other American tracks being its very short length.
At just six furlongs in total, the dirt track at Delta Downs is extremely tight and thus it puts even more emphasis on horses being quick from the gate, getting a good inside draw (although the safety limit here is ten horses) and possessing a good cruising speed.
The track has a five-furlong chute making races over that distance easier to manage, while the surface itself is made up of a mix of sand from the nearby Sabine River as well as a clay and limestone base. Because of this, it will actually ride faster when it is described as "sloppy" after a downpour of rain given that its elements will be compacted somewhat.
While races of a mile or more can be accommodated and in fact make up the biggest events around here, always it's speed and sure-footedness around the bends that wins the day at Delta Downs so be sure to keep an eye on those in the race with the best sectional times listed, information that can be garnered easily online for each meeting.
A good start then would be to find a horse in the top two or three on the clock, with a good post position (low numbered draw) and perhaps trained by either Chris Richard or Karl Broberg which is a scenario that may well keep you on the straight and narrow at this venue.
Biggest Racing Events at Delta Downs
Delta Downs races over the course of fewer than three months a year, from the second week in October through to the end of February. During this time there are 26 stakes races on the schedule with a total prize fund of over $2million.
Their biggest individual races are:
Magnolia Stakes – 1m, Fillies & Mares, October
Gold Cup – 1m, October
Louisiana Premier Night Championship Stakes – 1m½f, 4yo+, February
Place Your Bets at Delta Downs Right Now with Roger.com!
With your knowledge of this tight Louisiana track now enhanced somewhat, you can place bets there with extra confidence. Visit Roger.com and bet via any of our highly recommended online bookmakers both safely and securely.