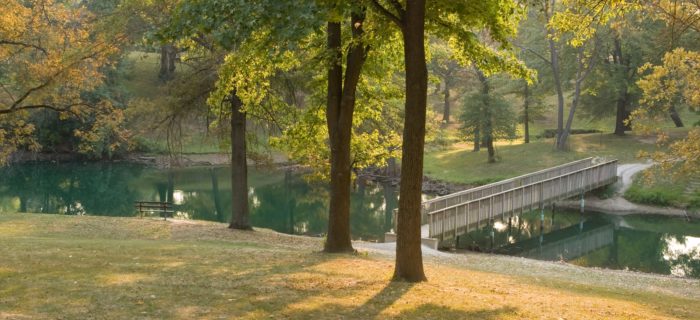 Fairmount Park Race Track is a track that is located in Collinsville, Illinois. It comes under the metro area for St. Louis. There is thoroughbred racing that takes place on this track and is one of a total of three different racing venues that is still operational in Illinois.
It is also the sole track that is operating outside of the metro area of Chicago. For a time, there was standardbred horse racing at the track but this came to an end in 1999. The Fairmount Park Race Track itself has been open since 1925 and has long been well-attended among racegoers.
Ticket Prices
For most days of racing at Fairmount Park Race Track, there is a general admission charge in place of $1.50 per person. However, for the more popular Saturday meeting, this rises to $2.50 per person. There are very reasonable ticket prices.
Course Details
The Fairmount Park Race Track has a dirt oval track that is one mile in length. There are a couple of straight chutes also part of the track, allowing for races of six furlongs and one and a quarter-mile in length. There is simulcast betting available at the track, allowing you to place bets on horse races taking place around the country. It also has four off-track betting sites around the area that accept wagers.
While there were up to 232 race meetings taking place in the late 1990s, the introduction of riverboat casinos has seen a significant drop in the number of race days at the Fairmount Park Race Track. This has dropped by about 90% in a given season. Most of the race days take place on Tuesdays, Fridays or Saturdays.
Tactics to Consider
The Fairmount Park Race Track track is versatile in terms of race lengths. You need to be aware of what the track conditions are on a given day of racing and tweak your betting tactics accordingly. If there has been some rain that week, the track can be a bit slower and horses with a bit more staying power will normally be preferred.
Track History
There has been racing taking place at the Fairmount Park Race Track since 1925. For a time, it would split its racing season with the nearby Cahokia Downs.
It was in 1947 that Fairmount Park Race Track became the first-mile track to have racing under lights at night.
There was a major fire that took place in 1974 that destroyed large swathes of the facility.
It was in 1969 that the Ogden Corporation became the owner of the facility. They then sold it to Bill Stiritz in 2000. At the time, he was the Ralston Purina chairman.
It was in 2007 that plans were made public by the Fairmount Park Race Track management team that would see a new 20,000 amphitheatre being developed at the facility. They also wanted to offer more types of races reintroducing harness racing at the track for example. It also wanted to be able to install slot machines at the facility in a similar fashion to many other racinos.
With Illinois now undergoing significant expansion in the gambling space, Fairmount Park Race Track is planning to have a casino and sports betting facility in the near future. The timetable looks like it will be 2021 before this will be allowable. As a result of the coronavirus pandemic, the track was shut down until the issue was resolved and contained.
Biggest Races
With the many meetings that take place during the course of the year, some of the races are more notable than others. Perhaps the standout race in the calendar was St Louis Derby. This race was last held at Fairmount Park Race Track in 2006 and three-year-old thoroughbred horses of either gender can enter.
It is an ungraded stakes race and its purse reaches $250,000, with this purse being funded by businessmen in the local area. There are a number of other race meetings that have been up in the air recently due to race day cancellations as well as the building of a casino on the site of the track.
Place your bets with Roger.com
If you are looking to place bets on races at the Fairmount Park Race Track, then there are a few betting sites that will be a good fit. These have been reviewed for you by Roger.com. This means that you can quickly see which operator will have a good selection of markets at fair prices.