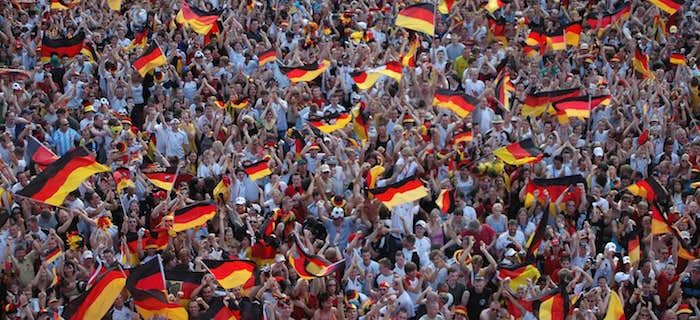 The German Regionalliga Südwest is, along with the Regionalliga Bayern, Regionalliga Nord, Regionalliga Nordost and Regionalliga West, part of Germany's fourth tier in the football system. It is ranked below the Bundesliga, 2. Bundesliga and 3. Liga.
Regional League Southwest covers the states of Baden-Württemberg, Hesse, Rhineland-Palatinate and Saarland. It was formed in 2012 as part of a shakeup of the football pyramid in the country.
The Regionalliga Südwest is not considered a high level of football. However, it has played its part in bringing in some excellent young players who have gone on to much better things later in their career. It's not the best league, but the quality here is certainly reliable.
The format of the German Regionalliga Südwest
At this level, the German Regionalliga Südwest features 18 teams every season. Each plays once at home and once away versus all opponents for a 34-game regular season in total.
The quality of football in Germany's Regionalliga system is good given its official level. However, in the case of the Regionalliga Südwest things are a little more circumspect than in other regions.
Here, only just over 40% of all matches are won by the home side, so look out for that when piecing together seemingly simple accumulators. There are only a few percentage points between home wins and away wins which can open up some opportunities for betting.
Promotion and Relegation Format
Every year four teams have to come down from 3. Liga in Germany, meaning plenty of promotion places are up for grabs.
However, there are five regional leagues, so only the winners from this division along with Regionalliga Bayern and Regionalliga Nord get automatic promotion. While the champions from Regionalliga West and Regionalliga Nordost must play-off for the final place.
Down at the bottom, the two lowest placed sides face definite relegation. Depending on results and play-offs concerning the lower tiers, up to another three could perish from this division.
Regionalliga Südwest's Biggest Teams
No team from this division has gone on to make a big splash yet in the upper reaches of German football. The biggest successes have come from Sonnenhof Grossaspach. They won the league before going on to spend six years in 3. Liga. The Mainz reserve side spent a further three seasons in that division having been promoted from here in 2014.
This does remain a league in which teams can clearly find their feet before getting to where they want to be, showing to be consistent over time.
For instance, FC Saarbrücken took third place before going on to win the league three years later. Waldhof Mannheim won in the league in 2016 and went on to win it again in 2019.
Best Betting Markets in the Regionalliga Südwest
When we see stats such as the ones connected to this league it can make backers a little wary. Especially those who like to pick out a simple looking accumulator featuring seemingly strong home favourites.
In actual fact, the Regionalliga Südwest presents us with better betting opportunities, or at least better value ones given that homers are not in the position they are in other leagues.
With that in mind, here's what's best to look out for:
Match Betting – 1X2 or home/draw/away. Only 40% of all games go the way of the home side on average, but almost as many going to the away teams. This means there's an opportunity to take a chance on some nicely priced visiting sides.
Total Goals Betting – while the average of just under 3 goals per game in the Regionalliga Südwest is behind its regional counterparts, it's not a bad total. However, using season 2019-20 as an example, teams from 3rd to 9th score a very similar amount of goals. This means there are lots of chances each week to back over 2.5 or even over 3.5 in the total goals market.
Regionalliga Südwest Wagering
Those who like to take a chance on bigger priced away teams have the opportunity to do so here. Betting on such teams is advised as long as you shop around with our recommended online betting partners only.