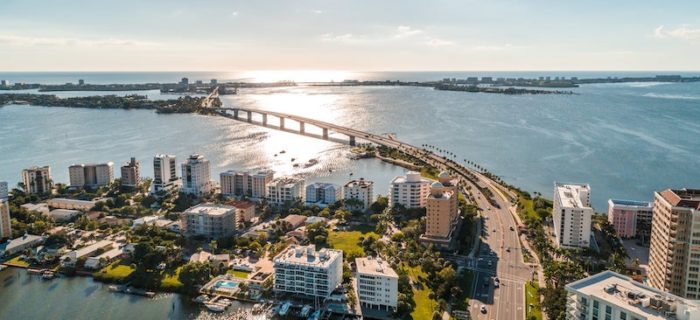 Located in Miami Gardens, Florida, just 19 miles from downtown Miami and only eight from its sister track Gulfstream Park at Hallandale Beach, Gulfstream Park West Race Course is a very popular thoroughbred racing venue.
Formerly known as Calder Race Course and still listed this way occasionally (something to keep an eye on), this track is in a very sporty part of Florida as it is not only close to its sister track but is also right next door to the home of the Miami Dolphins, a huge NFL franchise.
The history of the track goes back to the '60s when Stephen Calder wanted to see summer racing in the state, his idea gaining approval in 1965 with this venue simply going from strength to strength over the decades.
As more amenities were added it became clear a name change was needed here, which is why in 2009 Calder Race Course became Calder Casino and & Race Course.
The Churchill Downs Group
While the Casino still carries the Calder name and is very successful, the whole enterprise has been bought by the Churchill Downs group under agreement with the owners of Gulfstream Park, which is why in recent times Calder Race Course simply became Gulfstream Park West.
In recent times the top trainers at Gulfstream Park West have included the likes of Saffie Joseph, David Fawkes, Ralph Nicks, Antonio Sano and Jorge Navarro who have all trained plenty of winners. At future meets, you could do a lot worse than remember these names and keep a sharp eye out for when they saddle runners here.
In terms of the top jockeys around Gulfstream Park West Paco Lopez, Cristian Torres, Edgard Zayas, Emisael Jaramillo, Jairo Rendon and Samy Camacho are the ones to look out for most of all, each possessing a very healthy strike-rate when it comes to riding placed horses.
Admission Prices at Gulfstream Park West Race Course
As a racino, given that it's attached to the Calder Casino and is owned by Gulfstream's owners, the meet now known as Gulfstream Park West is free to attend. Naturally, upgrade options are offered, but general admission remains available to all at no cost.
Track Details
The tracks at Gulfstream Park West are very much standard fare for North American racing. Both are flat, left-handed ovals and both have the emphasis more on speed than on stamina.
Dirt Track
The main track here is one mile around, meaning tight bends. Because of the sharpness of the track and the prevailing warm weather among other things, speed is very much what is needed to be successful around here.
Keep an eye on the speed ratings where you can, but be sure to remember that looking for speed doesn't simply mean backing horses who are quick out of the gate and/or who like to front-run.
Instead what is needed is tactical speed, i.e. horses who can go very quickly over distances ranging from a furlong to a half-mile but at any point in the race, as these are the ones who will find it easier to get into a position to challenge before the short home stretch.
Turf Course
Sitting inside the dirt track is the seven-furlong turf course, one that because of this length is even sharper than the outer track.
Once again then, speed is of the essence here but when the rain comes and the ground gets soft we can afford to just give a little more credence to those who like to come from behind.
Regardless, you want your horse to be good enough to get into a position to challenge with no more than a round a quarter of a mile to go here, as after the final tight bend there is a very short run-in and so those in behind do not have a lot of time to sort themselves out.
Biggest Events
Florida remains an absolute hotbed of action when it comes to racing, especially being able to bet on it. Greyhound tracks and horse racing tracks are aplenty in the state and so the stakes races have to be shared out somewhat. These three races are the best on offer at Gulfstream Park West:
Tropical Turf Handicap – Grade III, 1m (turf), 4yo+, January
Millions Classic Preview Stakes – 1m½f, November
My Charmer Stakes – 1m (turf), Fillies & Mares, December
Place Your Bets with Roger.com Right Now!
Get your wagers on at one of Florida's most loved tracks via any of our recommended online bookmakers. Now you know a little more about Gulfstream Park West, you can bet with renewed confidence.