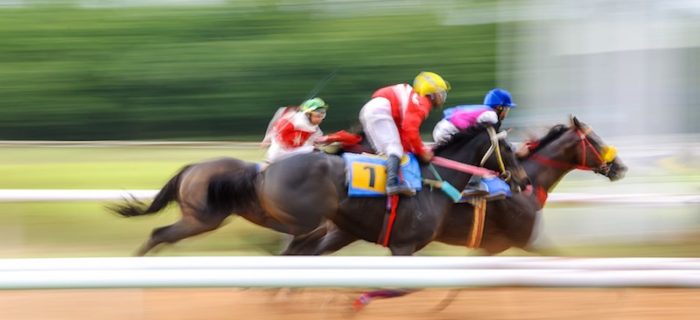 Hamilton Park Racecourse is a venue for thoroughbred horse racing and it is located in Hamilton, Scotland. This is near to Glasgow. It hosts flats racing, with the season starting in May and usually ending in October.
The region has been playing host to horse racing since the 18th century. And it is a key part of the sporting history of Scotland. It plays host to numerous notable races each year and it is one of the most popular racing racks in the entire country.
History of Hamilton Park Racecourse
There has been racing taking place at Hamilton Park Racecourse since 1782. This makes it one of the main historic sites for sports in Scotland. In fact, punters have come to races at the venues for more than two centuries.
In July 1947, the first-ever evening meet in Britain took place at Hamilton Park. It was also the first race venue in Britain to play host to a race meeting in the morning. That was in 1971. A lot of these innovations would become a staple of racing across Britain in the following years.
Hamilton Park Racecourse in its current form was opened in 1926. Ever since 1973, the Hamilton Park Trust has owned Hamilton Park Racecourse. All profits that are generated through the venue are put back into the course's development.
It has been well-known over the years for having quality racing. Also, it is a great place for entertainment and glamour. It is a venue for a lot of music performances, with many top acts have played at the venue over the years.
The Racecourse
Betters should know that this track is:
right-handed
sharp
undulating
There are a lot of steep gradients. Also, there is a significant hollow to negotiate when you are within three furlongs of the finish line. The last run-in is uphill, making it a tough slog for those looking to close out the race. It's better to stay close to the far rail when the going gets tough.
Notable Races
One of the most notable races that take place each year at Hamilton Park Racecourse is the Glasgow Stakes. This race usually runs in July and is a Listed race. It is only open to three-year-olds and takes place over one mile and three furlongs.
This race has been running since 1976 and it has been Listed since 1999. It was only in 2006 that the race came to Hamilton Park Racecourse. Previously, it was a fixture at the York Racetrack.
Another notable race that takes place at Hamilton Park Racecourse is the Lanark Silver Bell. This is one of the oldest trophies for a sporting event in the world. The race for this bell has been taking place at Hamilton Park Racecourse since 2008. This first recorded date of the cup is 1617, but the current version of the cup dates back to the 17th century also.
Ticket Prices
The ticket prices for races at Hamilton Park Racecourse will vary depending on what races are taking place. The more popular race days will cost a bit more. But generally, you can get a general admission ticket for about £15.
Tactics to Consider
For horses that are racing at Hamilton Park Racecourse, it is important that the mount has been able to settle early on in the race. Otherwise, trying to make up time going down the hill will result in the horses going too fast. Therefore, energy conservation is vital before the steeper portions of the course.
It is very important for a horse to be well-balanced if it is to do well at this track, being the main reason why certain horses perform well again and again at this venue. Some jockeys make the mistake of trying to race for home too early due to the steep run down before the final straight. It is still a long way home.
Place your bets with Roger.com
If you want to place some bets on the racing that is taking place at Hamilton Park Racecourse, then you will be able to choose from a myriad of different betting sites to do so. You want to deal with a platform that is catered to horse racing. Luckily, Roger.com has you covered in that regard, with all of the best sites reviewed for you.