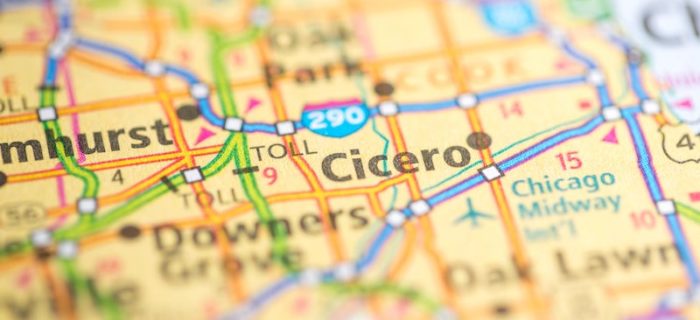 Hawthorne Race Course sits in the town of Cicero, Illinois. The track is less than 10 miles from downtown Chicago which is why it is so well supported, along with the other tracks in the area Arlington Park and Fairmount Park.
Racing has been taking place on this very site since way back in 1891 and after continuous changes over the years, including the introduction of harness racing, Hawthorne has been able not only to survive as the country's oldest family-run race track but also thrive.
Hawthorne has gained more visitors and even a race or two from the old Sportsman's Park, a previously large Chicago track right across the street from this one that shut down for racing in 1999.
In recent times the most successful jockeys here have been Jareth Loveberry, Julio Felix, Christopher Emigh, Carlos Marquez and Jose Lopez. Their track knowledge is absolutely key, so we can do a lot worse than keep an eye on their mounts at future race meets.
Likewise, the best trainers around here tend to know the track inside and out, the biggest names in these parts being the likes of Hugh Robertson, Scott Becker, Michael Reavis, Michele Boyce and Larry Rivelli. Finding a horse trained by one of these handlers and drawn well immediately gets you a step closer to picking a winner at Hawthorne.
Hawthorne Race Course Admission Prices
Typically, for general admission to Hawthorne Race Course, the price is just $3 which is more than reasonable. As with most tracks in the States, various other options exist for visitors such as better seating and packages that include food and drinks.
Track Details
The standard for US racing, Hawthorne Race Course is actually made up of two tracks as the facility is set up to host both turf and dirt racing. While all three of Hawthorne's Grade III races are run on the dirt track, the grass has proven to be popular here over the years garnering some good feedback from horsemen.
Dirt Track
The main track here is a pretty normal left-handed oval. It is one mile in length, flat in nature and generally pretty quick. The turns are of course very tight and so all of these variables put together mean that in general terms backers look for horses to be well-drawn, in lower numbers nearer the rail, and to have sufficient speed figures.
Slow horses, especially from the gate, will find themselves too far back to challenge here while those racing too wide can end up losing a few lengths around the tight turns which is enough to end their winning chances.
While speed is crucial, it is tactical speed we need to look for. So, finding a horse able to run strong fractions (data that is readily available online) is more important than simply looking out those who break quickly from the gate and/or like to front-run.
Turf Course
The grass track at Hawthorne is naturally also left-handed, sitting just inside the main dirt track. It has even tighter bends than the dirt track given its seven-furlong length putting even more emphasis on tactical speed and balance around the turns.
The short run-in up the stretch from the final bend means horses don't have a long time to sort themselves out and so they need to be capable of getting into position while on the turn out of the back stretch, though the ability to handle a fast track isn't the be all and end all on the grass.
When the weather is warm the turf here is understandably firm, however when the heavens open this can prove to be a testing track on which those who prefer to sit in behind are just given a little more of a chance.
Biggest Races
While Hawthorne has a very busy stakes schedule for its harness races, it's a little less busy for the thoroughbreds. That said, not only does the track put on some good events, they include three important graded races:
Illinois Derby – Grade III, 1m1f, April
Sixty Sails Handicap – Grade III, 1m1f, Fillies & Mares, April
Hawthorne Gold Cup – Grade III, 1m2f, November
The Sixty Sails Handicap was formerly run at the now closed Sportsman's Park, a legendary venue formerly owned by city mobster Al Capone.
Place Your Bets with Roger.com Now!
Now you know a little more about Hawthorne, you can place your bets there with renewed confidence. Do that now via any of our safe, secure and highly recommended online bookmakers.