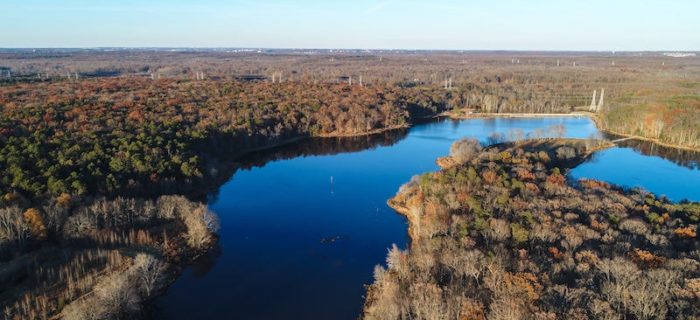 Laurel Park Racecourse is situated in the town of Laurel, Maryland. It is a sister track to Pimlico which hosts the Preakness Stakes every year, the second leg of the American Triple Crown.
The track is very well supported, being almost equidistant between Baltimore and Washington. It has been hosting racing since way back in 1911. The track puts on racing action on more than half the weeks of the year. It does so primarily for the communities of Baltimore and Washington, D.C.'s metro areas.
Laurel Park was once an even more renowned racing venue, hosting the Washington D.C. International from 1952 onwards, a hitherto unheard-of concept involving bringing horses from overseas to compete. Since the advent of the Breeders' Cup however and its own roaring success, the International has been discontinued as of 1995.
While other huge individual events take place on various live race days, the big day of the year here is Maryland Million Day which takes place every autumn.
In terms of which trainers do best around Laurel Park, it could pay to keep the likes of Claudio Gonzalez, Michael Trombetta, Dale Capuano and John Robb onside while the most successful riders recently are Sheldon Russell, Trevor McCarthy and Alex Cintron.
Admission Prices at Laurel Park Racecourse
Generally speaking, the thing that American horse racing gets right is its admissions policy. Most tracks offer either heavily discounted ticket prices versus British tracks or even free entry.
The Maryland Jockey Club at Laurel is in the right category too, with free general admission and parking. A valet parking service is available for $7, but only on live race days rather than during simulcast showings.
Track Details
Laurel has both a conventional dirt track and a well-maintained turf track which gets plenty of good feedback, even though as is often the case in the States it is rather underused.
Dirt Track
Everything is fairly standard here; the dirt track is a left-handed, flat oval just over a mile around in total. Naturally, the bends are tight and the emphasis is on speed rather than stamina so being drawn wide, not possessing tactical speed and lacking balance would all be disadvantages.
While your chosen horse does not need to be drawn right on the rail in the post position draw, coming from a wide gate in a biggish field would not be a good thing unless your horse is in possession of tons of speed, something you can check out by reviewing speed figures which are made readily available.
Front-runners can burn out here with a major plus being the ability to show speed mid-race, from the half-mile pole to the quarter pole which is where most races are effectively won and lost.
Turf Course
The turf track at Laurel Park Racecourse sits just on the inner of the main dirt course, spanning around seven furlongs and being even tighter around the bends.
While this does create a greater need for speed and balance, the track remains flat and when the rain comes those with a little more stamina and/or who prefer to break late can have their day in the winner's enclosure.
The track rides very fair so there are rarely many hard-luck stories, although once again you are taking a chance if you back a horse situated in a wide gate as going three or four lanes deep around these bends can mean losing a length or two easily.
Biggest Events
Every year in October Laurel Park puts on its incredibly popular Maryland Million Day, a day full of stakes races with purses totalling at least $1million. These races are restricted to the progeny of nominated stallions from Maryland and form the race day with the state's biggest prize money behind only Preakness Stakes day, part of the Triple Crown, over at Pimlico.
The card remains strong across the rest of the year too, with these huge races all planned yearly:
Barbara Fritchie Stakes – Grade III, 7f, Fillies & Mares, February
General George Stakes – Grade III, 7f, February
Baltimore/Washington International Turf Cup – Grade III, 1m (turf), September
All Along Stakes – 1m½f (turf), Fillies & Mares, September
Frank J. De Francis Memorial Dash Stakes – Grade III, 6f, September
Safely Kept Stakes – 7f, 3yo Fillies, November
Place Your Bets at Roger.com
Hopefully, you feel you know a little more about Laurel Park Racecourse now, and you can place safe and secure wagers there with extra confidence. Get on via any one of Roger.com's recommended bookmakers now!