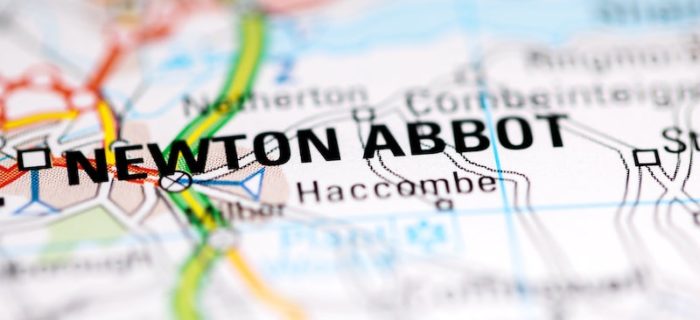 Newton Abbot Racecourse is found near the northern bank of the River Teign in Devon, England. It is a venue dedicated to thoroughbred horse racing. It's a tight course to negotiate and it was originally opened back in 1886.
History of Newton Abbot Racecourse
In 1886, Newton Abbot Racecourse came about after the site was purchased. The current leading grandstand at the track came about in 1969 and the Queen Mother opened it. The wide-ranging facilities for corporate events at the venue were developed and subsequently opened its doors in 1990.
This encompasses many conference and meeting rooms, as well as private boxes and restaurants. In fact, 5,000 cars can be parked at the venue. It was in 2016 that the course hosted great celebrations for its 15th anniversary.
Only on two occasions over the years has racing halted at Newton Abbot Racecourse. First, during the First World War, troops used the camp and housed prisoners of war here. Second, during the Second World War, only one race meeting took place during this time period. There was a celebration following the end of the war in 1945.
In 1974, Newton Abbot Racecourse got a greyhound racing track inside. Actually, this came after a nearby greyhound racing course closed in the region. There was racing taking place here up until 2005. There was a grandstand for the greyhound racing that could be dismantled when there were horse races taking place at the venue. It was an independent track and very popular in the area for many years.
The Racecourse
Newton Abbot Racecourse has the following characteristics:
left-handed track
oval in shape and tight
one mile and a single furlong in length
seven fences in total
The fences on this track are pretty easy to get over. Also, for the run into the finish line, it is pretty easy and straightforward.
The track is not too far away from the Exeter Racecourse and it is a similar type. There are great views of the track from the paddock and course enclosures, as well as the family enclosure that you are able to find in the middle of the racecourse.
Ticket Prices
The ticket prices for races taking place at Newton Abbot Racecourse tend to vary depending on how popular the meeting is going to be. You will also be able to secure better ticket prices if you make a booking in advance online as opposed to waiting until the day of the race to get your tickets. For instance, you can gain admission for as low as £10. Also, those who are under 18 years old are able to gain entry into the racing for free.
Notable Races
The most notable race at Newton Abbot Racecourse was the Lord Mildmay Memorial Handicap Chase, however, this has been replaced by the William Hill Handicap Hurdle. This takes place during the summer and has had Listed status since 2008. It takes place over a distance of two miles and five and a half furlongs. Another major race that takes place at Newton Abbot Racecourse is the Novices' Chase, which is hosted during November every year
Tactics to Consider
Prominent horses do particularly well at Newton Abbot Racecourse. However, the fences are not very tricky, so horses do not have to be strong jumpers. Also, as there is a short run-in, there is not going to be much changing of the lead after the last hurdle has been jumped. So you want to back a horse that is well able to travel, with former flats horses often doing well. You want to avoid the bridle at all costs.
Place your bets with Roger.com
So, if you are looking to get in on the action and place some wagers on the races that are taking place at Newton Abbot Racecourse, you can do so through a large number of operators. This can be an intimidating process of narrowing down all of the various offerings.
However, Roger.com has taken this work out of your hands, reviewing all of the respective operators in an unbiased fashion. Now, you can quickly figure out which operators will best suit your needs. Then, you can sign up for an account in just a few minutes and start placing bets on Newton Abbot Racecourse races.