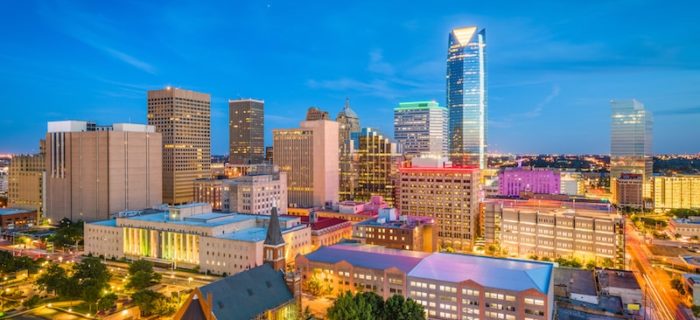 Remington Park Racecourse, a live horse racing and casino venue, is considered important in the industry. It's a first top-class live racing track in Oklahoma having opened in 1988.
The track is situated in Oklahoma City, Oklahoma. Close to the Oklahoma city zoo and just a few miles from the downtown area meaning support for the venue is vast.
Every season Remington Park Racecourse puts on around 50 days of live racing. It features a mix of quarter horse, paint horse and Appaloosa racing alongside its thoroughbred meet. The latter of which takes place primarily during the autumn when the $400,000 Oklahoma Derby is the highlight.
While the live schedule here is very strong and well highlighted in the racing world, the venue supplements its income. Opening every day for visitors to view and bet on live racing from elsewhere via simulcast as well as to play its vast array of casino games.
In recent times the top jockeys at the Remington fall meet have included the names such as:
David Cabrera,
Richard Eramia,
Ramon Vazquez,
Stewart Elliott and
Luis Quinonez.
As for the top trainers, look out for CR Trout, Federico Villafranco and Danny Pish alongside first-class names such as Steve Asmussen and Karl Broberg who between them won $3.6million at the 2019 fall meet.
Admission Prices at Remington Park Racecourse
While people of all ages are welcome at Remington Park Racecourse, it must be noted that only those aged 18+ can enter the casino or wager on racing. Admission for all, in any case, is completely free, with charges only made for programs at $3.75 with a tip sheet for live racing, $3 when watching simulcast racing and the Daily Racing Form available at $11.
Track Details
While dirt racing remains the main attraction here, turf events are held too with the layout at Remington Park being perfectly standard for a horse racing venue in the United States.
Dirt Track
The dirt track is a one-mile oval, left-handed, flat in nature and featuring tight bends. The layout means that a low post position draw is advantageous while the tracksuits those showing tactical speed and balance rather than a penchant for coming from behind or having been bred for extreme stamina.
While front-runners can often burn themselves out, those finding themselves out the back even in a fast-run race have often lost all chance. Horses with good speed figures who are able to move into a challenging position from around the half-mile marker to the quarter pole will be doing well, while you should also consider the above names to ensure course specialist jockeys are on board.
Turf Course
The grass track here is even tighter at seven furlongs round, sitting as it does inside of the main dirt track. It can ride fast so in good weather the emphasis is even more on speed, however unlike the dirt track when the rain comes it can be harder to get home meaning those with a little more stamina can have their day.
Once more a low draw is best should there be a full field, but whenever fields are in single-figures it would be wise not to get hung up on this or on finding front-runners, just as long as you are sure your horse has the required speed to get into the race when it truly matters.
Biggest Events
Remington runs a good schedule for quarter horses, paint and Appaloosa horses from March until June, but its thoroughbred season is the main event.
Running from August until December, the season features a strong stakes schedule with many races offered at between $30,000 and $100,000, though these are the real standout events during the year:
Oklahoma Classics Cup – 1m½f, Oklahoma-bred only, October
Oklahoma Derby – Grade III, 1m1f, 3yo only, September
Remington Park Oaks – Grade III, 1m½f, 3yo Fillies, September
Oklahoma Classics Sprint – 6f, Oklahoma-bred only, October
David M. Vance Stakes – 6f, September
Oklahoma Classics Distaff – 1m, Oklahoma-bred Fillies and Mares, October
Remington Springboard Mile – 1m, 2yo only, December
Oklahoma Classics Distaff Sprint – 6f, Oklahoma-bred Fillies and Mares, October
Governor's Cup – 1m1f, August
Oklahoma Classics OKC Turf Classic – 1m½f (turf), Oklahoma-bred only, October
Oklahoma Classics Distaff Turf – 1m½f (turf), Oklahoma-bred Fillies and Mares, October
Place Your Bets at Roger.com Now!
With your new-found knowledge of Remington Park safely stored, you can place bets at the Oklahoma venue with renewed confidence. Get on now via any of Roger.com's recommended online bookmakers safely, quickly and securely.