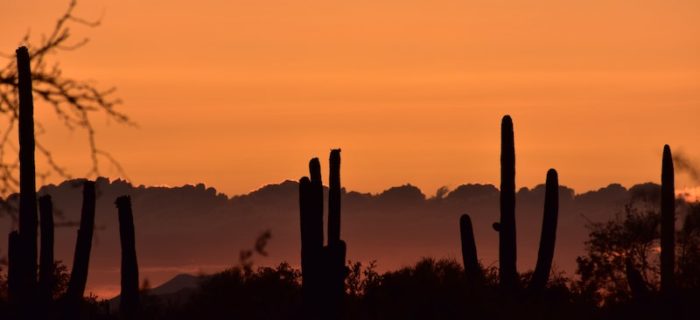 Rillito Park Racecourse is known officially or colloquially in the past as Rillito Race Track and Rillito Downs. It sits within an area of Tucson, Arizona on 90 acres of land.
The track is just 5 miles from downtown Tucson meaning it can be well supported during its rare meets. While drawing a little extra support from avid fans in Phoenix and Scottsdale around 100 miles to the northwest.
One of the founders of modern quarter horse racing, which is the big deal at Rillito, is said to be Rukin Jelk. In fact, Rillito's race track was built on his stud farm back in 1940.
The track first opened for business in 1943. It's considered to be not just the birthplace of modern quarter horse racing, but also the photo finish which is quite an accolade. By 1953 the track was sold on and carried on in much the same guise for many decades. In 2012 it was listed on America's National Register of Historic Places.
In 2017, during a crisis of funding at Rillito, donors were sought successfully in order to hold the winter meet. This ensured the track would be open for its 75th-anniversary celebrations in 2018.
As meets are rare here, the Rillito Park Foundation has to manage the track and the stud farm. The foundation gains revenue from the use of eleven football pitches and a year-round farmers market. The foundation is needed for the long-term preservation of the track.
Admission Prices at Rillito Park Racecourse
While many North American tracks offer entry for free, especially as 'racinos', it remains important that people support Rillito Park Racecourse. It is in need of restoration, it supports charity and it has a very short live racing season.
With that in mind, the general admission ticket price for the grandstand at $5 is incredibly reasonable, while racegoers can also book tables for four at $20. Children under 12 are admitted for free and the track's income is supplemented by its array of food and drink outlets, all of which are said to be very reasonable.
Track Details
The track here is a left-handed dirt oval, very fast in nature, and tight at just 5/8 of a mile around. There are chutes here on both straights as well.
Given how tight the track is, the emphasis here has to be on speed, balance and where possible getting a low post position draw. Those caught on the outside can be significantly disadvantaged as a few lengths can be lost by bad cornering, with very limited time up a short home stretch in which to recover position.
Despite this, it's not all about front-runners at Rillito as they can often go off too quick and burn out, so the trick is to find a horse with strong speed figures (readily available at race time), who doesn't need the lead but can get into a winning position before the final bend when it really matters.
There is no turf racing at Rillito Park.
Biggest Events
The winter meet at Rillito Park runs throughout February and March each year, with seven weekends of live racing in what is a short but important season for the area.
In all, there are 14 live race days featuring quarter horses, post time each day being 1.30 PM.
Opening Weekend – the traditional curtain-raiser taking place over a Saturday and Sunday in early February. The main races are the Patti and Dale Shirley Stakes and the Rulon Goodman Maiden Stakes.
University of Arizona Weekend – feature races: Happy Minute Stakes and Liz Bracken Memorial Stakes.
County Fair Weekend – honouring army veterans and emergency personnel during live racing. Feature races: Rillito Hopeful Maiden Stakes and the El Moro de Cumpas Trials.
Clydesdales Weekend – feature races: AQHA 440 Trials and the John Deere Juvenile Trials.
Charity Weekend – used as a fundraiser for retired thoroughbred racehorse rescue operations.
Feature Races – Bert W. Martin Foundation Stakes and the DeFazio Distaff.
Heritage Weekend – comprised of Western Heritage Day and Hispanic Heritage Day with live music. Feature race: El Moro de Cumpas.
Closing Weekend – rounding off the season and featuring an art exhibit. Main races: 440 Challenge, the John Deere Juvenile and the Pima County Classic.
Place Your Bets at Rillito Park with Roger.com
Now you know a little more about the Arizona track, you can be more confident in your selections at Rillito Park. Get on quickly, safely and securely by wagering with one of our highly recommended online bookmakers now!