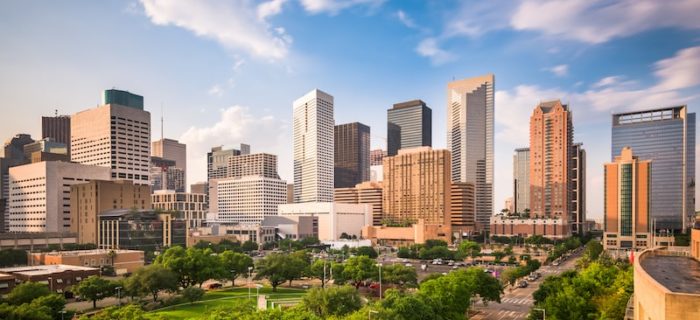 Sam Houston Race Park, to give this venue its full moniker, is a hugely popular quarter horse and thoroughbred race track situated in northwest Houston, Texas. It is just a short 20-minute drive from the downtown area meaning it is greatly supported by regular racegoers.
The track supplements its racing revenue by hosting live music each year too. A move which keeps the name of the venue in mind for those more casual sports fans looking for weekend action.
Sam Houston Race Park first opened for business on April 24, 1994. As such, it's one of the newer tracks on the horse racing circuit. However, in fact, it was the first top-class horse racing arena built in Texas.
The venue is named after Sam Houston, a prominent general and one-time president of the Republic of Texas. The name is coincidental to the fact that the track sits within the bounds of Houston itself.
The leading jockeys around Sam Houston in recent times have included David Cabrera and Deshawn Parker. While the top trainers are major names, Steve Asmussen and Karl Broberg, so be on the lookout for such horses ridden and trained by these track specialists.
Admission Prices at Sam Houston Race Park
Several options are open to racegoers at Sam Houston. You can grab general admission tickets for $8 (ages 13+), $5 (ages 4-12 and 62+) or free for those under four.
Upgrades are available here, with counter seats available for $4 on top of the general admission price. Box seats can be purchased at 3 for $18, 4 for $24 and 5 for $30 above the normal entry.
Track Details
Races on both turf and dirt surfaces are seen as crucial at Sam Houston. In fact, major stakes races are run on both.
Dirt Track
The main track here is a standard dirt oval. One mile around, left-handed and flat. The track is made up of dirt sought from the bottom of the Brazos River and can ride very fast.
As is often the case with such surfaces, the track can ride even quicker when the rain comes as it can compact so always be on the lookout for those carrying strong speed figures, something you can find with ease during any live meet.
Naturally, the bends at Sam Houston are tight and so being handed a high number in the post position draw is not seen as advantageous, though should your horse break well and possess the right tactical speed a wide gate is not the end of the world.
Turf Course
Once again left-handed and sitting just inside the dirt track, the turf course here is even tighter at just seven furlongs around which can put even more of an emphasis on speed, balance and a good draw.
This time around, rain means making the track more testing which can allow those a little slower out of the gate or who possess more stamina a better chance but in general you again want to look for a horse with a bit of toe around Sam Houston's grass events.
Biggest Events
Sam Houston hosts two meets every year, with races for quarter horses held between March and May and featuring many valuable stakes races, while the thoroughbred meet runs from the end of January until the beginning of the quarter horse season.
The thoroughbred stakes schedule here is an enviable one with 17 races all worth between $75,000 and $300,000, run at the Houston Racing Festival in January, the Texas Champions Preview in February and on Texas Champions Day in March. Here are the highlights:
Houston Ladies Classic – Grade III, 1m½f, 4yo+ Fillies & Mares, January
John B. Connally Turf – Grade III, 1m4f (turf), 4yo+, January
Texas Turf Mile – 1m (turf), 3yo only, January
Frontier Utilities Turf Sprint – 5f (turf), 4yo+, January
Houston Turf – 1m½f (turf), Texas-bred only, 4yo+, February
Miss Houston Turf – 1m (turf), Texas-bred only, 4yo+ Fillies & Mares, February
San Jacinto Turf – 1m½f (turf), Texas-bred only, 4yo+ Fillies & Mares, March
Spirit of Texas Stakes – 6f, Texas-bred only, 4yo+, March
Star of Texas Stakes – 1m, Texas-Bred only, 4yo+ Fillies & Mares, March
Yellow Rose Stakes – 6f, Texas-Bred only, 4yo+ Fillies & Mares, March
Place Your Bets at Sam Houston Race Park with Roger.com
Getting to grips with this lovely Texas race track is one thing, but making your new knowledge count is even better. Place your bets at Sam Houston via any of our highly recommended online bookmakers now!